Perth – the capital and largest city in Western Australia – is home to just one casino, but given the size and scope of the facility, that's more than enough. The Crown Perth may not have the same worldwide reputation as the Crown Melbourne, but it's still a world-class gambling venue with a host of amenities that make it a great resort destination as well. Whether you're purely interested in playing pokies or you want to mix your gambling in with fine dining and entertainment, the Crown Perth probably has what you're looking for.
Best online casino alternatives
About the Crown Perth

The Crown Perth was first established in 1984 and was first opened on the final days of 1985. At the time, it was known as the Burswood Island Casino, and it was the largest casino in Australia. It was also one of the three largest gambling complexes in the world.
The casino and hotel went through a number of expansions and refurbishments throughout the 1990s and 2000s, each of which helped to keep what became known as the Burswood Entertainment Complex on the cutting edge of the gambling industry. In 2007, the Burswood complex was vested into Crown Limited, the James Packer-led company that operated the Crown Casino in Melbourne. In 2011, the Burswood Entertainment Complex was re-branded as Crown Perth, which the casino is still known as today. Further improvements are planned to the casino in the coming years, including a 500-room, six star hotel and an increase in the number of pokies and table games that can be accommodated in the facility.
Gambling at the Crown Perth

There are plenty of options available to gamblers at the Crown Perth, starting with the 1,500 electronic gaming machines on the main casino floor. Interestingly, you won't find the classic "pull the lever" style pokies with reels here, as these games are not permitted in Western Australia. However, that provision is worked around well, and the large variety of keno and video poker machines are complemented by non-standard pokies that use dice, balls or other objects do determine results.
The Crown Perth also features around 220 gaming tables with cover the full variety of casino favourites. For instance, you can play blackjack, baccarat, roulette, Three Card Poker, pai gow, sic bo and many others, with many games available at both low and high limits. Like the Crown Melbourne, the Crown Perth also takes advantage of Rapid games that utilise electronic betting methods combined with traditional tables to speed up the pace of play.
One interesting option available here is a Two-up ring – the only one available in a casino anywhere in Australia. If you're visiting from outside the country, two-up is a game in which one player – the spinner – throws two coins into the air, and bets are made on how those coins will fall. It's a simple game, but one that is truly Australian and worth checking out if you've never seen it before.
Given the success of the poker room in Melbourne, it should come as no surprise that there's also a solid poker room at the Crown Perth. This one isn't at large, offering just 14 tables with a mix of Texas Hold'em and Omaha being played at any given time. Along with constant cash game play, the room also hosts a number of weekly tournaments and annual festivals, such as events on the Australia-New Zealand Poker Tour.
Additionally, a brand new Riverside room is now open at Crown Perth, with non-stop entertainment and endless promotions.
Dining at the Crown Perth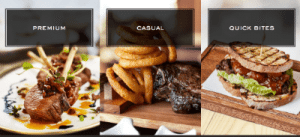 If you're looking for food while you're in the casino, there are more than a dozen different selections to choose from. Quick options are available in the food court, while casual sit down meals can be found at venues like the Poolside Bar & Grill or the Eighty-Eight Noodle Bar. For those looking for a premium dining experience, you can enjoy fine Japanese cuisine at Nobu Perth, try Italian delicacies at Modo Mio, or get a taste of Paris at Bistro Guillaume.
Other attractions at Crown Perth
The Crown Perth features two great entertainment venues that host visiting shows from around the world. The Dome at Crown Perth features seating for 13,600 patrons, and hosts many musicians along with indoor sports such as tennis.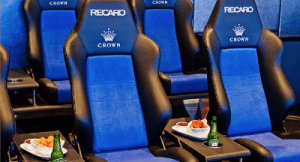 Meanwhile, the Crown Theatre Perth features musicals and other shows including ballet and children's stage performances on a rotating basis throughout the year, including big name performances like The Lion King, Cats and Ghost The Musical.
There's plenty of nightlife available as well, from more than a dozen bars – ranging from the Carbon Sports Bar, where you can hire a box for the VIP punters treatment, to more upscale establishments such as Mesh – to the Crown's two nightclubs, Eve and Mino. There's also a spa and salon on site, as well as extensive conference space for hosting events and ballrooms that can accommodate weddings.
Want to familiarise yourself with games like blackjack, roulette and the pokies before you head for a night out at Crown Perth? Visit one of our recommended casino sites, like Raging Bull Casino which is our top-rated casino site for players from United States, where you can try your luck at a range of online casino games for free or real money bets.