Why are online casinos best for free games?
Why are online casinos best for free games?
Estimated reading time 4 minutes
If you're a player looking for the greatest range of free casino games, ultimate flexibility in gaming options and consistently fun and engaging play – know that not all free games were created equal. Internet casinos dedicated to creating the ultimate gambling experience for players still reign as the premium free-game option, for a variety of reasons. The top free-play casino sites for September, 2023 are:

Best online casinos for free play games
Since the introduction of real-money gambling applications on Facebook in 2012, online casinos have been competing with games hosted on social media sites. For players looking to play free games, this has meant favourites like poker, roulette and slots are more readily available on a vast range of platforms.
When you're searching for entirely free play games, though, Web-casinos are best, as they allow you to easily select and identify whether you're spending money or not. Before playing, you select whether you'll be "playing for fun" or "playing for real", and that option stays until you choose otherwise. Social media casino games have been criticised for wrongly labelling their titles as 'free' whilst users are duped into micro-transactions to continue to play.
The Problem With Facebook and Flash-Based Casino Games
At first users may feel the games are practically free because these transactions are seemingly small or are for the purchase of in-game credits or cosmetic upgrades; however they certainly accumulate and are no different to playing with real cash. Social media game creator Zynga makes hundreds of millions of dollars off micro-transactions.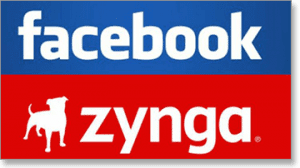 Web-based casinos offer a more authentic experience to the player in a way that apps or social media casino games can't yet match. Fully-fledged sites invest in specialised game developers whose work is dedicated to creating casino games in the virtual space with captivating graphics, audio and animation, so game-play stays interesting and captures the feel of the live tables. The direct competition among gaming developers vying for the digital casino space creates a rich selection of high-quality games.
Unlike the dedicated software used on virtual casinos, many free games found on other secondary websites have cruder flash-based games. Flash-based games can cause a few issues for users; many don't work on a lot of mobile devices, they tend to crash more often and Flash cookies (needed to play the games) can threaten security and privacy. If you prefer playing free games on a mobile device, this alternative isn't as good when you're on the go, as it's been shown flash games will eat up more of your battery than games that use superior software.
As well as better-quality gaming experiences, dedicated venues have the added convenience of offering a wider range of games in the one place. When playing free games on generic flash-based game sites or social media sites such as Facebook, you have to seek out each individual game type or game developer to find their titles. For instance, if you enjoyed Zynga slots and would like to try Zynga poker, that's a whole new app that needs to be downloaded.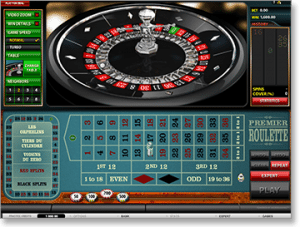 In addition to being a greater hassle, social media websites just don't have the same number of gaming options. While there may be one or two blackjack titles on Facebook, there will be as many as 40+ blackjack variants on offer on an Internet casino to play for free. One of our top recommended sites, G'Day Casino has an incredible scope of blackjack games on offer – everything from American Blackjack, to 21 Burn Blackjack and Expert Pro-level Blackjack.
To thoroughly test out the differences between online casino free-games and social media free-games, we played roulette on the first Facebook application we could find and compared it to playing roulette at Mucho Vegas Casino. We've gathered the pros and cons of each, so you can see what can be gained and/or lost, depending on which platform you choose to play on.
Playing Roulette via MundiGames on Facebook
You're initially only given two gaming options, 'Quick Game' or 'See Tables'. However there's not a lot of difference between the two choices, seeing the tables only allows you to choose a table with more or less players.
Once seated at a table, you have got a limited amount of time to place your chips, the maximum being 15 seconds. In this way the addition of the social side of the game damages the quality of the play a little. You can't actually interact with the other players but you have to wait for them, and have time constraints on your turn because of them. This can make the game unnecessarily stressful.
If you don't place your chips in time, you're left watching the rest of the play until the next round begins to re-enter the game. Because there are other users accessing the table you have got no control over the pace of roulette play.
Graphics are simple and cartoonish, which isn't so bad, but there's little excitement or variation in the animation.
The interface is very easy to use and understand, but for players who know what they're doing the usability instead of authenticity trade-off might not be worth it.
Playing Roulette at Mucho Vegas Casino
There are a large number of roulette options including American, European and French Roulette, plus Multi-Wheel Roulette and other interesting variants.
Instantly you can see a drastic difference in the image and animation quality. For one the table is bigger, the graphics are better and it's easier to place your chips exactly where you want them.
You choose when the spin is made when you're ready.
After the spin, there are more options on how to play going forward that aren't offered on simpler social media versions of the game. You can re-bet on your last chip placements, or even double your bets on the previous placements.
Online casinos undeniably offer the player more variety in the types of free casino games on offer, more flexibility in how you choose to play and overall a more relaxing and enjoyable experience. Virtual casinos provide the most authentic gambling experience, which simply isn't matched by the abbreviated versions of games found on social media sites.
Start playing blackjack, roulette, poker and more for free and for fun at Raging Bull Casino, our top-rated casino site for players from United States. Sample games for free in practice mode or play for real money bets to receive a welcome bonus on your first cash deposit.