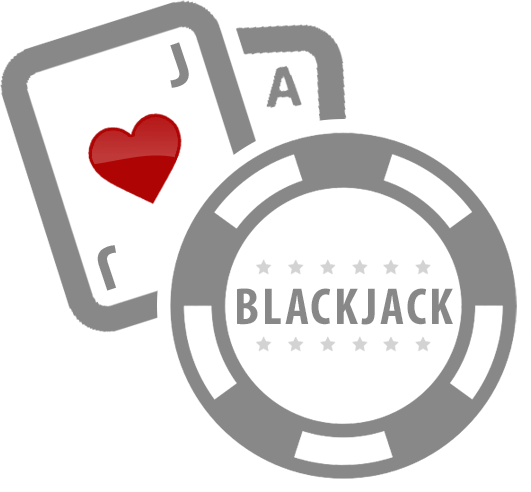 Blackjack is one of the most skill-dependent games in the casino, making it a favourite among gamblers who like to have a little more control over their bets. Not only is this a hugely popular game around the world, but it has also spawned many great online variants. Tap/click any of the online casinos below to begin playing a host of fantastic online blackjack games, with plenty of blackjack variants you'd be unable to find anywhere at a land based casino.
Best real money blackjack sites
How to play 21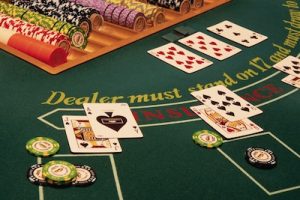 Blackjack is played using a shoe that's made up of some number of standard 52-card decks. Depending on the particular game you're playing in, a shoe might have anywhere between one and eight decks. The object of the game is to finish each hand with a higher score than the dealer.
The game begins with the player making a single bet. The dealer will then give the player two cards face up, while the dealer will usually get one card face up and another (the hole card) face down. Scoring hands is simple: numbered cards are worth their number, face cards (kings, queens and jacks) are worth ten points, and an ace can be worth either one or eleven points, depending on what most benefits the player.
The best possible hand is a natural: a starting hand of both an ace and a ten-point card. If the dealer is showing an ace or ten, they will check for a natural before the hand begins. If they have a natural, all players lose (except for player naturals, which push). Assuming no dealer natural, all player naturals immediately pay out at 3-2 odds.
Once the naturals are handled, any other players may make decisions about their hand. Players generally have four options during play, as follows:
Hit: Players may hit and take another card, adding its value to their hand.
Stand: Players may stand, announcing that they are happy with their current hand and will take no more cards.
Double Down: On a player's initial two-card hand, the player may double down, making a second bet equal in size to their initial bet. The player then receives one additional card, after which they must stand.
Split: If a player has two cards of the same rank to start a hand, they may split them into two distinct hands. Each hand is played for a single bet and retains all the normal options (except when splitting aces, when players will normally be given just one additional card for each hand and then must stand).
Players may also choose to surrender, forfeiting half of their bet to end the hand immediately.
If a player's hand ever goes above 21 points, they have busted, and immediately lose all bets on that hand. Once all players have stood or busted, the dealer reveals his hole card. The dealer then follows the house rules on how to play their hand: they will stand on all hands of 18 or more and hit on all hands of 16 or less. On a hand of 17, house rules may vary: all dealers will stand on a "hard" 17, but in some cases, dealers may be told to hit on a "soft" 17 – one that contains an ace that still counts as 11 points.
If the dealer busts, all players remaining in the hand will win even money on their bets. If the dealer stands, all players with higher scores win their bets, while all players with lower scores lose their bets. If the player and dealer tie, bets on that hand will push.
For those reading this on your mobile, give blackjack a go at:
Blackjack strategy and tactics
Blackjack strategy varies depending on the exact rule set and number of decks being used in a particular game. However, there are plenty of strategy cards available that can tell you the mathematically correct basic strategy for a given blackjack game, allowing you to know exactly when to hit, stand, double or split on every hand. Blackjack strategy considers both what the player holds and the dealer's up card, which provides crucial information for the player.
Assuming the player uses proper strategy on every hand, the house edge in blackjack tends to be quite low. In most common rules, the house advantage on blackjack will be somewhere between 0.5% and 1%. For a complete run-down of all the rule changes which affect the house edge read our blackjack rule variations article.
For more information about honing your blackjack skills, check out our helpful guides:
Blackjack variants
Blackjack is so popular that there have been many spin-off versions created and many different rule variations passed down through players. In Australia, there's a particularly popular blackjack variation known as Pontoon, which is similar in many respects to another common casino game known as Spanish 21, as both Spanish 21 and Pontoon feature decks that don't include the tens in the deck, making each deck 48 cards rather than the standard 52.
Besides using a slightly different deck, the game also features a number of rules that you won't find in regular blackjack. In Pontoon, the player wins immediately on any 21 (including natural), and may surrender even after doubling down. There are also payout bonuses if the player receives a hand of 21 after taking several cards: five-card hands of 21 pay 3-2, six-card hands of 21 pay 2-1, and seven or more cards that total 21 will earn you 3-1. There are also special bonuses for hands of 7-7-7, 6-7-8, and especially a 7-7-7 in which all sevens are of the same suit, which can pay up to $5,000 to a player in bonus money.
The lack of the tens in the deck is a downside (tens are good for the player and bad for the dealer), but the other rule changes generally favour the player. Overall, this game often has a lower house edge than blackjack games found in the same casino, with a typical Pontoon house edge being around 0.4%.
How to play blackjack online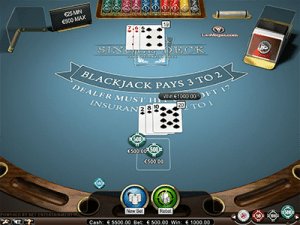 With the growing popularity of online casinos, blackjack has now become a very popular game to play for real money online and can be found at many of the world's best casino sites. For more information about playing blackjack online, we recommend reading our detailed online blackjack guide.
For more information about online blackjack, see also:
Our top-rated blackjack sites are listed in the casino table at the top of this page. We recommend Raging Bull Casino as our top-rated casino site for players from United States, which has some excellent welcome bonuses available for new players and some great blackjack variants to choose from.