Land-based casinos in Australia
Land-based casinos in Australia
Estimated reading time 6 minutes
THERE are casinos in every state and territory in Australia, with these land-based gambling venues varying in size and grandeur. The biggest and most well-know land-based casino in Australia is Crown Casino, Melbourne, while the Sydney Casino also draws players from all over the world.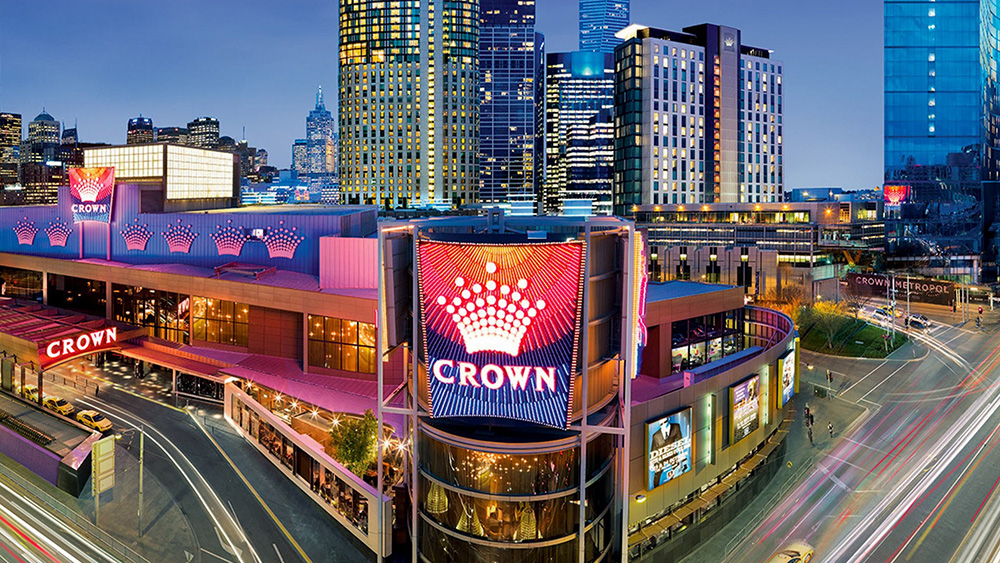 No state or territory in Australia is as populated with land-based casinos as Vegas in America or Macau in China are, but there's still a handful worth visiting if you can. This guide will give you a clear run down of the casino venues in each state and territory in Australia.

Online alternatives to land based casinos
If you can't get to one of these venues detailed above, Australian online casinos are just as good, if not better, due to their lower house edge and greater range of games including live dealer games. This is only the case if you stick to secure sites such as the many above however.
---
New South Wales casinos
The only casino at the time of writing in NSW is the Star Casino, but plans to build Barangaroo Casino, in the Sydney suburb are well-developed and the the aim is to open its doors in 2020. The casino is understood to be largely targeting wealthy Asian businessmen, who come to Australia to play at our VIP casinos.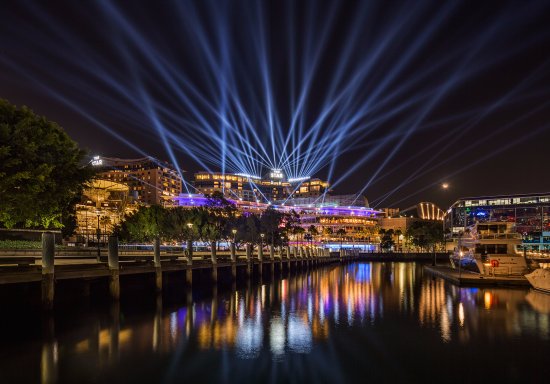 The Star Casino
There's just under 1500 pokies, as per legislation requirements, at the Star Casino and these are located across the main gambling floor suited for low to mid-limit players. Table games are also available here, ranging from blackjack roulette, Pontoon, poker and more while there's casual games on offer too, including keno and the Big Wheel.
VIP players can hit the Sovereign room for higher limits – these range from $25 to $75,000 and then to the Inner Sanctum for even higher limits of up to $500,000. Sign up to the Absolute Rewards to enter this area.
---
Top Online Casinos for Australians

Top Online Casinos for AUS
---
Victoria brick and mortar casinos
Similarly to NSW, Victoria only has one land-based casino – but it is considered to be the best in Australia.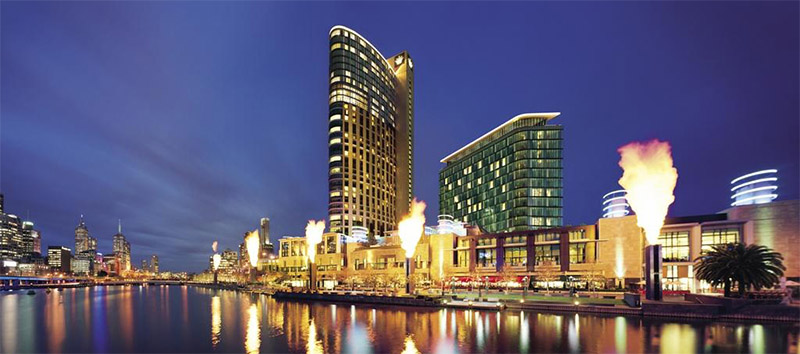 Crown Casino Melbourne
There's a huge number of pokies available at Crown Melbourne – 3500 to be exact – and the casino features a huge range of table games including roulette, blackjack, baccarat and more too. There's also an array of unique variants, but Blackjack Plus should be avoided due to the high house edge of 5%.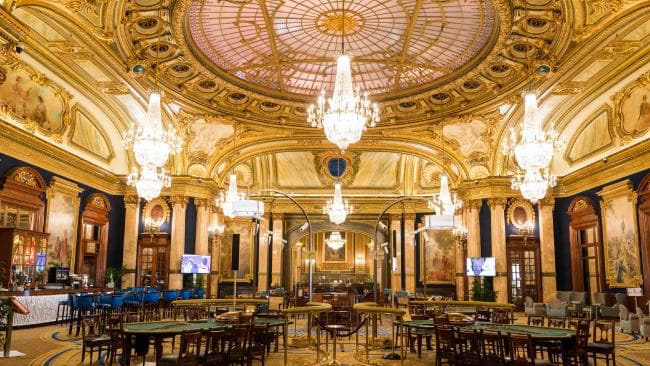 What the land-based venue is known for, however, is the Aussie Millions poker tournament – the richest poker event in the Southern Hemisphere. It is held in the Crown's iconic poker room and it features a huge prize pool – of over $7 million.
VIPs can enter the Mahogany Room to access a wide range of high limit table games and reap the rewards. Sign up online or head to the casino and join the loyalty program known as the Crown Signature Club (also called Crown Rewards) to enter. All bets made at the casino will net you points to redeem on prizes such as gift cards, movie tickets, hotel stays, and other great experiences – or they can be put back into more purchases around Crown Casino.
---
Queensland gaming venues
Queensland has the highest number of brick and mortar casinos in all of Australia. With four venues available around the sunny state, you won't have to travel far to enjoy a hand of poker or two.
Jupiters Hotel and Casino Gold Coast
There's over 1000 pokies available at the land-based casino across the main gaming floor, as well as an array of baccarat, craps, roulette, blackjack and other table games with a wide range of table limits. There's also the game Jupiters 21 exclusive to the online casino, while poker tournaments are also regularly available.
In 2017 two additional VIP areas were added for high rollers, but in the meantime players can join the Absolute Rewards Program to reap the rewards.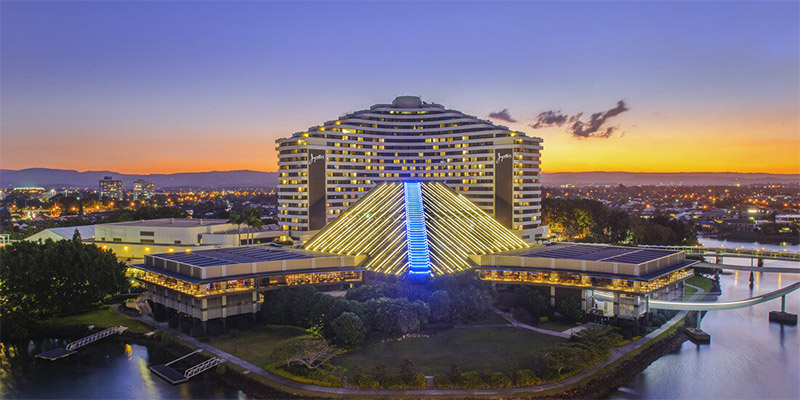 Jupiters Hotel and Casino Townsville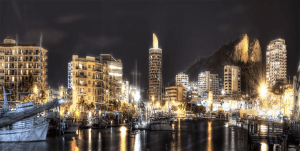 A Jupiters Casino is also found in Townsville, but is much smaller featuring 320 pokies and 20 table games.
There's also a VIP gaming room for high rollers and the same Absolute Rewards program which can be used at the Gold Coast venue – plus the Star Sydney too.
Reef Hotel Casino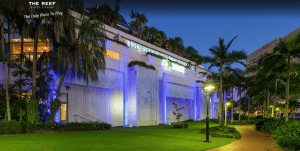 Located in Cairns, The Reef offers around 500 electronic gaming machines plus an array of table games – it isn't as big as the Jupiters Casino in the Gold Coast but still worthy of a visit. Join Reef Rewards and you will be earning points every time you play to ultimately receive discounts and special promotions.
Their biggest attribute however, is the Sports Bar, featuring the largest indoor video screen in Queensland, so if you prefer a punt The Reef is the place to go.
Treasury Casino and Hotel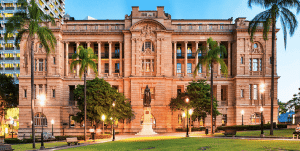 The Treasury is Brisbane's gambling venue and features 1300 pokies and 80 tables featuring blackjack, roulette, poker and more. You can also find Sic Bo and Treasury 21 – exclusive to the online casino similar to Jupiters 21.
High roller players can head to the Sapphire Room, The Suite, The Club and The Sovereign Room for VIP Gaming, while all players can join The Star Club to gain access to exclusive deals.
---
Western Australia land-based gambling venues
WA only offers one casino in the entire state, known as Perth Crown Casino. It is the sister casino to Crown Melbourne but offers quite a different experience.
Perth Crown Casino
WA has banned the use of pokies and therefore you won't find any of these here. You will find a huge number of coin operated machines and the only legal two up ring running all year round.
There's also a huge range of table games on offer and you can join the Crown Signature Club here too – earning rewards at all Crown Casinos in Australia.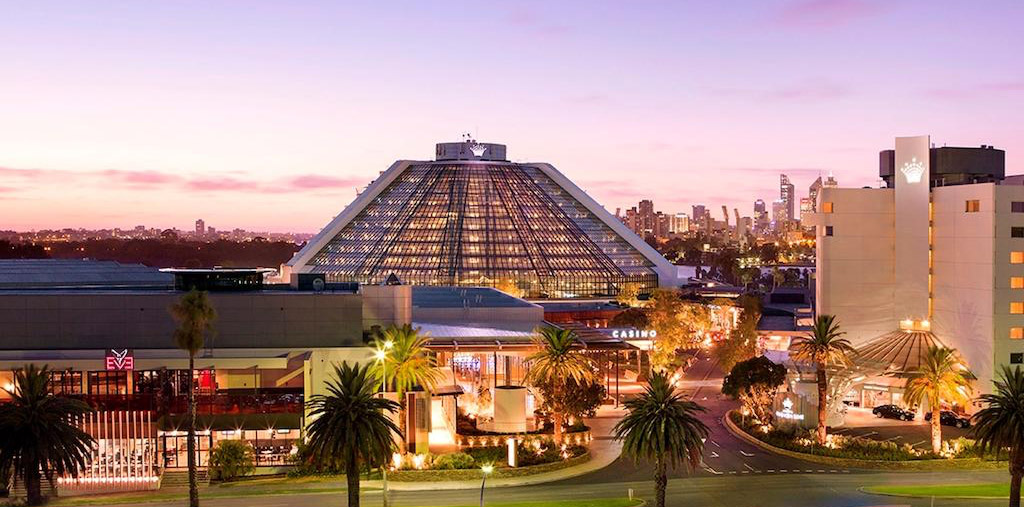 ---
Northern Territory casinos
There's two casinos in the NT, specifically located in Darwin and Alice Springs.
The SkyCity Darwin Casino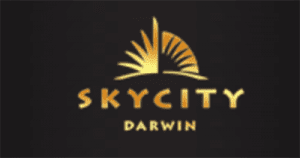 The only casino licensed in Darwin, also plays host to the V8 SuperCards championship. But if you're more interested in the casino games you will find over 20 table games and more than 750 pokies.
SkyCity's best feature is the NT Keno on offer – the only live ball draw keno game still run in Australia.
To become a VIP join the SkyCity Darwin Premier Rewards.
Lasseters Hotel Casino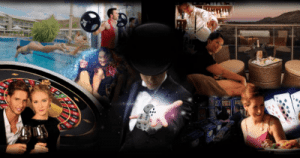 Lassesters is located in Alice Springs and is open from 9am daily. You can find over 330 electronic gaming machines and an array of roulette and blackjack variants. You can also enjoy NT Keno here in the Sports Lounge.
VIP players are rewarded too, with the Diamond Lounge recently opened for high rollers featuring high limit electronic and table games.
You can also earn points and in turn tickets to the latest events or vouchers for food and drinks and more with the Lassesters Rewards program.
---
Tasmania brick and mortar casinos
Tasmania has two casinos, and one is actually the first to ever be legalised in Australia.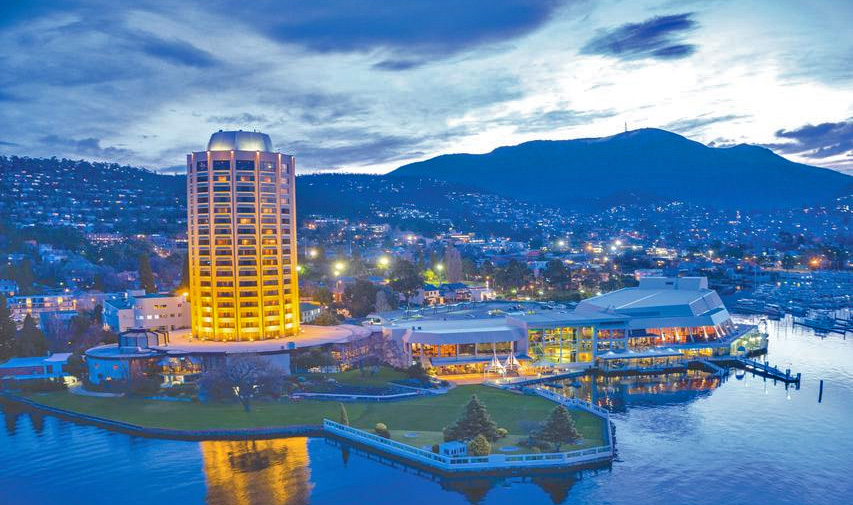 Wrest Point Hotel and casino
This casino located in Hobart first opened in 1973 and was the first to open in Australia. It features over 200 electronic gaming machines ranging from 1 cent to $1.
Table games don't open until the afternoon but there's a huge range available from poker to blackjack and more, plus Federal Pontoon. There's also VIP gaming and you can join the loyalty program known as the Federal Rewards Club.
Country Club Tasmania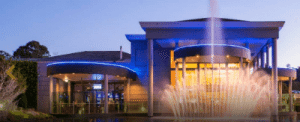 Located in Launceston, this casino is incredibly similar to Wrest Point in it is a boutique hotel with limited opening hours.
There's two gaming floors featuring pokies, table games, sports betting, keno and much more for low limit and high rollers. VIP players should contact the casino in order to create a customisable high limit experience.
---
Check out our recommended Online Casinos for Australians

Top Online Casinos for AUS
---
Who governs casinos in Australia?
Each state and territory in Australia has its own regulator which takes care of things like legislation surrounding land-based casinos, any breaches of its licenses and many more things. These Australian gambling venues also have to abide by any federal laws places on them, which includes things like not operating an online casino or remote gambling site.