Pokies strategy
Pokies strategy
Pokies are run on Random Number Generator (RNG) software and as the name suggests the outcome is completely random. This means there's no such thing as a winning pokies strategy. While there's no way to beat the pokies, there are some strategical moves which can give you a bit of an edge, and even a better house edge.

Best online pokies sites
ALL AUSSIE ONLINE CASINOS
The pokie is a game of luck and while there's no strategy to actual gameplay you can still have a lot of fun and there are a few things a player can do to make their sessions as efficient and profitable as possible.
Play online over land-based casinos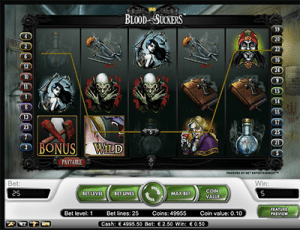 Our first recommendation to improve your chances at winning on the pokies it to opt for online video poker titles over land-based machines. Land-based casinos have the minimum RTP requisite of 87% – in other words a house edge of 13%. This minimum means pokies at land-based casinos will most likely stick to the minimum and have this low RTP. This is a terrible return for players.
Online, however, software providers can afford to raise the RTP – as high as 98% – as they have less overhead costs compared to a land-based casino. This means you can find pokies with a house edge as low as 2% – similar to roulette games. The lower the house edge, the better chance you have at winning.
Try out NetEnt's Blood Suckers online pokie, which features a 98% RTP.
Stick to reputable online casinos
Unless you want to be bombarded with spam, struggle with getting your winnings in a timely manner, or even have your funds stolen from you we recommend playing at secure sites only.
We offer a long list of verified sites, as seen in the table above. Simply click their links to sign up in just a few minutes and you will be rewarded with the option to receive a generous welcome bonus and a huge catalogue of pokies. For example, Slots Million offers a $100 and 100 free spins for new players, plus over 1000 pokies.

These sites are governed by advanced gaming jurisdictions and feature strong encryption technology as per the strict standards imposed by their licensers. They all cater to Aussies and have good reputations for player security and paying out their winning customers.
Money management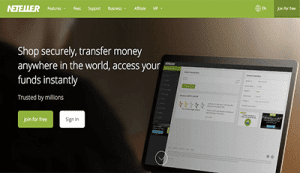 The most important skill any punter can learn is how to effectively manage their money. This largely comes down to self-control, and since the cashier button is quite visible when playing it can be an easy temptation.
Only deposit the amount you can afford to spend, and if you are one to lack restraint perhaps opt for a prepaid method such as paysafecard, where you can only deposit as much as you have on the voucher – there's a limit of $100 per voucher.
If you don't like prepaid methods due to their lack of withdrawal services you can opt for an e-Wallet, where you connect your personal bank account and store funds this way. It allows you to monitor transactions and gives you time to think before topping up again as you need to ensure you have enough funds in your virtual wallet before using it to make a deposit. Popular gambling web wallets include Neteller and Skrill.
---
Check out the best Online Casinos for Australians

Top Online Casinos
---
Pokies systems
You no doubt came to this page with the idea there are pokies systems which can help you win. Unfortunately, as we have mentioned above, there are no systems which will beat the pokies. There are still 'experts' who con players into believing there are systems you can use to win on the pokies, however, and make money off vulnerable players.
One of the most popular systems for pokies at land-based casinos is known as the Zig Zag. The basic theory behind this method involves the symbols on pokies slowly moving into alignment with each spin. By zig-zagging across the casino floor, you can check the screen of various pokies in order to find a machine that's about to offer a big payday. Of course, anyone who has ever heard of RNG software knows this is complete nonsense.
Pokie tournaments
Pokies tournaments are a great option if you want the chance to win big for less or you want to take playing real money pokies to the next level.
There are two types of pokies tournaments found online including scheduled tournaments, which start at a set time, and Sit n' Go pokies tournaments where they start once there are enough players signed up.

You can find pokies tournaments online – Royal Vegas Casino offers regular free and paid tournaments. Register for your preferred tournament and complete the goals set out within a certain timeframe – usually to earn more credits than your opponents. If you do manage this you will win a big prize, which can range from cash, casino credits, gadgets and more.
Breaks away from the video pokie machines
When you do anything for too long, your brain can begin to zone out and you can make mistakes. While pokies are quite straight forward – we simply press the spin button – we can take bigger risks. These risks can be increasing the bet size, which could ultimately dwindle our account balance down and result in us topping up – with funds we may not have.
This can lead to a bad experience and even debt if we aren't careful. We recommend taking a break, taking a walk, and then you will come back with a fresh mind to enjoy the game again.
Sign up to a loyalty program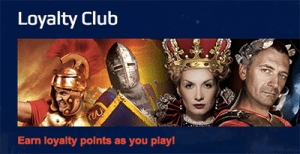 We always recommend signing up to land-based casino programs in order to make the most of the time and money spent there – you can score free hotel rooms, food, tickets to shows, and even entry into exclusive pokie tournaments. These programs are always free to join, so be sure to sign up on your next visit.
---
Top Online Pokies for Australians

Top Online Pokies AU
---
When it comes to online loyalty programs, you can find your traditional Internet casino programs and unique ones too. All programs see you instantly signed up when you open an account with online casino, and all see points earned by playing the online casino games.
Traditional online casino loyalty programs see players climbing tiers with these points, increasing their status and in turn improving the rewards. However, you may find a number of unique loyalty programs where you can play to unlock bonuses.
Regardless of the type of program you choose, all see the pokies earning you the most points per dollar. Therefore, you will be reaping the rewards as you play your favourite pokie. Be sure to read the terms and conditions of the loyalty program however, as some pokies may be excluded.
Our final thoughts on pokies strategies
As pokies strategies, in terms of beating the machine, is a myth we recommend avoiding anyone telling you otherwise.

However, it is possible to maximise your gambling experience by properly managing your money, sticking to machines within your budget, and sticking to high RTP machines. Read our guide to bad gambling advice to avoid.
Put your slot strategy to the test at Raging Bull Casino, our top-rated casino site for players from United States, which has some excellent welcome bonuses available for new players along with hundreds of real money slots and other casino games to choose from, all available for instant-play with no downloads needed.