Casino jurisdictions
Casino jurisdictions
Estimated reading time 6 minutes
Knowing what jurisdiction an Internet casino is licensed in is incredibly important if you care about your safety when gaming online. Some jurisdictions are better than others and it is important players aren't compromising their safety by playing at Internet casinos which are licensed by jurisdictions with poor legislative framework.

Best real money online casino websites
We have covered some of the best, as well as some of the worst, regulatory bodies to help you remain safe when playing your favourite real money games online.
Malta Gaming Authority

The Malta Gaming Authority (MGA), is one of the best. It offers multiple licenses which online operators and software providers can apply for.
There are four license classes on offer and online operators and software providers are eligible to apply for more than one:
Class one license means games and online lotteries have been tested and approved.
Class two covers betting in terms of fixed odds and pool betting.
Class three sees gaming on a peer-to-peer network.
Class four exists to confirm the reputation of the software provider.
Online casinos may have a class one license and a class four license which allows them to offer the software provider's games which have been licensed by a class four certificate. This can be somewhat confusing, but it's to avoid letting dodgy online operators slip through and ultimately advertise a license from Malta.
In order for a Web casino to get a license, they need to have a good track record of payments, act in a responsible manner in terms of advertising, and provide responsible policies. Additionally, their licenses only last five years so they are required to re-apply every half decade incurring a re-evaluation and investigation into their track record every time.
Online casinos that are licensed by Malta which we recommend include Royal Vegas Casino, All Slots Casino, 7Sultans Casino, Platinum Play Casino, and Casino-Mate. You can see why we recommend these online casinos since the majority on our list are licensed by the MGA.
Curaçao eGaming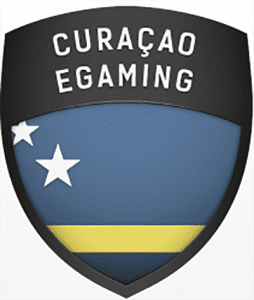 Another top leading jurisdictional licenser is Curaçao eGaming. Established in 1996, it became the only group which could grant gaming licenses in the region in 2010 when the Netherlands Antilles dissolved.
This regulatory body doesn't require classes of licenses to be applied for, rather there is a set license which covers online casinos, software providers, and bookmakers. However, online operators still have to undergo an investigation before being granted a license.
Online operators need to provide the same information as they do when applying for Malta jurisdictional licenses, including transaction history, customer service records, and responsible policies.
Mucho Vegas Casino is one of our favourite Internet casinos which is governed by the Curaçao eGaming authority.
The UK Gambling Commission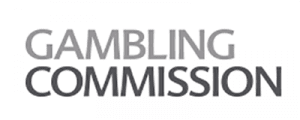 Created under the Gambling Act 2005, the UK Gambling Commission is responsible for both land-based commercial and online gambling. The Commission is the main regulatory body for gambling and enforcing the legislative framework as it took over the responsibilities of the Gaming Board for Great Britain and the National Lottery's Regulatory.
The Gambling Commission can grant licenses, revoke licenses, and even fine online operators if required, under the legislation. If they find that the casino website has been conducting in an unfair way, they can revoke any license they originally granted.
Only companies which are situated in the UK can be granted a license from the Commission though they allow online operators, which are licensed by other certain reputable jurisdictional licenses, to offer their services to UK residents. These are known as Whitelisted gambling jurisdictions which can be found by doing a simple Google search, though we list many below:
The United Kingdom Gambling Commission is setting the bar high, providing a leading example by which other casino jurisdictions can mould themselves. In late 2017, the UKGB established new guidelines in accordance with advertising standards to clarify the way online casinos can market themselves to players. Read more about these UK regulations here.
Isle of Man Gambling Supervision Commission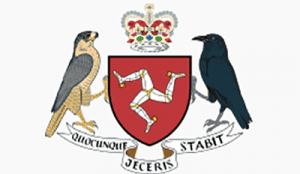 Although Isle of Man is considered a dependent of the British, it does not fall under the UK jurisdiction; rather it has its own. This is known as the Gambling Supervision Commission (GSC) and it actually has a great reputation when it comes to jurisdictional licenses.
The Isle of Man GSC is independent and provides players with protection after an intense investigation into their track record.
Since it's recognised by the UK as a reputable jurisdictional license, and is listed on the Whitelisted gambling jurisdictions list, any online operators which are licensed by the Isle of Man can offer their services to UK residents.
Full Tilt is one gambling site which is licensed by this top regulatory body.
The Alderney Gambling Control Commission

Alderney's Gambling Control Commission (AGCC) works in accordance to the legislative framework in place by the States of Alderney. It was established in 2000 to ensure licensees operate at the highest possible gaming standards in terms of advanced gaming legislation.
Following the same rigorous testing methods as the above licensers, gaining a license from Alderney indicates a reputable online operator. Additionally it is another jurisdictional license considered by the UK as reputable, and thus allows UK residents to play at Internet casinos with the AGCC accreditation.
Gibraltar Gaming Commission and Authority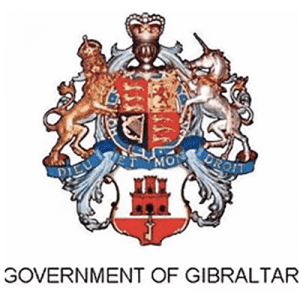 The Gibraltar Regulatory Authority operates somewhat differently in they don't charge an initial license fee when applicants apply – it incurs an annual one.
However, this doesn't mean the licenser doesn't perform a rigorous testing investigation in terms of what a regulated and trustworthy online operator should offer, as this is the main criteria for being approved for a license.
The Gibraltar GCA license online casinos, betting exchanges and bookmakers, and abide by advanced regulatory policies. In order to gain a license from Gibraltar, is has to produce certification from a third party testing agency which has approved the reputation of the software that the online operators offers. These testing agencies include iTech Labs, eCOGRA, and Gaming Associates.
Casino gaming jurisdiction licenses to avoid
If you come across an online casino which has a license from Costa Rica you should boycott it. It is one of the worst jurisdictional licensers in the world. This is because it is very easy to gain a license from Costa Rica and therefore rogue Internet operators can easily gain one to appear legitimate.
Interestingly, it's actually illegal for residents in Costa Rica to gamble online, yet Internet operators in Costa Rica are legally allowed to exist as long as they don't offer these services to their residents. Regardless, licenses are easily obtained, with hardly any regulation in place – any online operator can obtain the license and advertise that they have jurisdictional certification. This means rogue online casinos are more likely to operate under these types of licenses and actually get away with scamming their players.
Rogue online casinos
Many of the rogue online casinos which have made it to the blacklists (found by doing a simple Google search of 'rogue online casinos' or 'blacklisted Internet casinos') have licenses based in Costa Rica, confirming the poor reputation of the jurisdiction license. For those who don't know what rogue Internet casinos are, they are generally online operators established to steal your money, rig games in their favour, and sometimes even steal personal and financial information from you.
For example, Club Player Casino, Ruby Slots, Slots Garden Casino, and more have been blacklisted for being licensed in Costa Rica with the main reason being they offer no play protection. Therefore, we recommend sticking to our recommended online casinos since we have researched and reviewed their regulatory reports provided by third party testing agencies, to ensure players get the safest and most enjoyable experience.
Other jurisdictions which are advised to avoid includes the Dominican Republic, Russia, Brazil, Cyprus and more. To find out about a jurisdictional license, it's important to do your research to confirm that they are indeed reputable so you aren't comprising your safety when playing online.
Stick to our recommended online casinos to avoid being the victim of an online casino scam. These secure sites, and their reviews, can be found in the table above. We recommend Raging Bull Casino as our top-rated casino site for players from United States, which is fully licensed and regulated to ensure player protection at all time.