UK Gambling Commission
UK Gambling Commission
Reputable online casinos are governed by advanced licensing jurisdictions, and one of the best is the UK Gambling Commission. We take a look at the regulatory body, its history and why online casinos are considered to be safe if branding the Commission's logo.

Best certified online casino websites
For sites to operate legally in the UK they are required to apply for a license from the Commission and as such they undergo an intense investigation of their operations before being accredited. Once they are licensed, the online casino can advertise their catalogue to UK players and those located around the world.
History of the UK Gambling Commission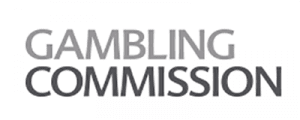 The UK Gambling Commission is responsible for the majority of gambling activities in Great Britain. They over licensing gambling operators, revoking licenses and handing out fines if required, as well as prosecuting any illegal gambling activities.
The Commission was established under the Gambling Act 2005 as a regulatory body for online casinos, as well as arcades, bingo halls, casinos, pokies, and lotteries (spread betting is regulated by the Financial Conduct Authority however).
It took over the responsibilities of the Gaming Board for Great Britain, and assumed its full powers in 2007. The Commission also took control of the National Lottery from the National Lottery Commission in 2013.
The UK Gambling Commission have developed a well rounded vision as an advanced gaming licensing organisation, striving to fulfil the following aims:
To prevent gambling from being a way to commit a crime or even support a crime
To ensure gambling is fair and transparent
To protect children and vulnerable people from gambling
Additionally, only online casinos which are based in the UK can apply for and be granted a license from the UK Gambling Commission, just as G'Day online casino is.
However, there is also a whitelist of gambling jurisdictions determined by the Commission, which means sites licensed by these jurisdictions can offer their services to UK players. It also shows players who aren't located in the UK, such as Aussie players, these sites are secure.
The whitelisted jurisdictions include:
The EEA (European Economic Area) countries
Alderney
Antigua and Barbuda
Gibraltar
Isle of Man
Tasmania
UK Gambling Commission licensing
The licensing process for an applicant of an online casino is quite lengthy and before the full investigation is set in motion the following five conditions need to be considered by the UK Gambling Commission;
Identity of the applicant – who is applying, who owns the company, and how do they fit in the industry
Financial history – the applicants and any other parties involved and whether they can afford to run an Internet casino
Trustworthiness – whether or not the applicants have anything in their past which may set off red flag
Competence – whether the applicant can run an online casino, and do it well
Criminal record – whether the applicant of any parties involved have a history of any criminal activity
Provided the casino passes this they then need to prove they have solid policies in place, including an identity check procedure to prevent underage players, as well as comply with anti-money laundering processes by employing measures to check player's information regularly.
Then the online casino applicants are required to complete the compliance process which sees the Commission carry out the following actions:
Perform reviews and visits of the applicant
Provide specific advice so the online casino can meet the standards of the UK Gambling Commission
Take preventative or remedial action
Vary and impose license conditions
Review financial information
Should the online casino applicant fail to meet any of these conditions at all, they will not be granted a license – these are the sites which you should avoid.
If the online casino applicant is successful, they have to continue to operate fairly and responsibly. If they aren't compliant or are uncooperative they can risk a revoke of the licence and/or being fined.
UK licensed casinos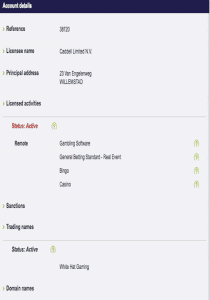 Playing at online casinos certified by the UK Gambling Commission means you are playing at sites which have passed strict standards, including the assurance the site offers fair games, regular payouts, and an overall responsible gaming environment.
Three online casinos which display the UK Gambling Commission's logo include Slots Million, Rizk Casino and G'day online casino. These sites employs a number of top leading software developers, offers a number of convenient payment methods, and most importantly have a solid reputation confirmed by the UK Gambling Commission's license.
You can sign up for one or all of our recommended UK Gambling Commission approved casinos by clicking our links and registering your details. Additionally, you can view the Commission's license of both sites by scrolling to the bottom of their homepage and clicking on the logo.