Live dealer gaming by Ezugi
Live dealer gaming by Ezugi
Live dealer games are the talk of the town at online casinos. Having your games delivered by real people whom you can interact with in real time brings the experience of playing on the Internet even closer to the experience you would get at a brick-and-mortar casino. Ezugi is one of the state-of-the-art gaming software developing companies producing live croupier games, and Eguzi live titles are available to play at our top-rated casino sites listed in the table below.

This is my table
What are live dealer games?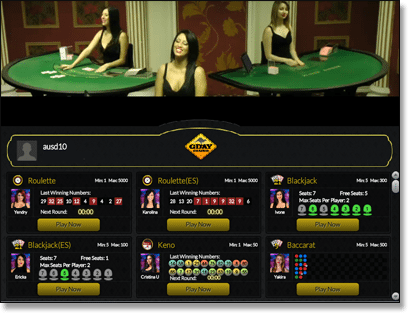 Live dealer games allow you to play your chosen game with a real croupier who controls your game in real time via video. Thus far, live dealer titles have been prominent in blackjack, lottery, roulette, baccarat, keno and poker. This format is a great option of online gaming if you maybe slightly sceptical of random number generator (RNG) powered casino titles, and feel more at ease being able to play as if you would in a land-based casino, with a real human being overseeing the game. Web casinos can now be more interactive than they have ever been before, as as players, we get as authentic an experience to playing at a real gambling establishment.
Best live croupier titles from Ezugi
Ezugi has developed technology for a number of casino games – the ones detailed below are all currently available at G'day Casino. Live croupier titles which shall become available soon include; Hybrid Blackjack, Caribbean Stud Poker, Double Ball Roulette, Texas Hold'Em Bonus Poker, Perfect Pairs and 21 + 3.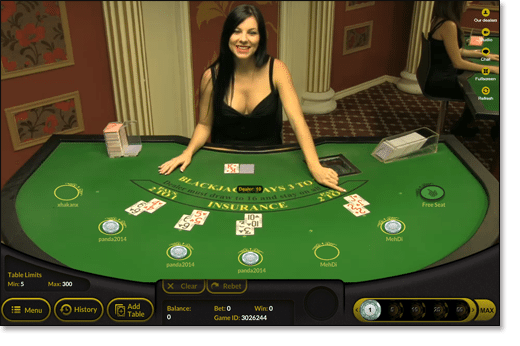 Live Blackjack
Live dealer blackjack is potentially multiplayer although they only require one player to start the game. You may be playing with up to six other live players. On the left of the screen there's a chat function where you can interact with other live players and the dealer, and there is also a separate Live Support Chat function that connects you with a customer service assistant should you have any queries or concerns. A live video of the croupier dealing your cards takes up the majority of the screen.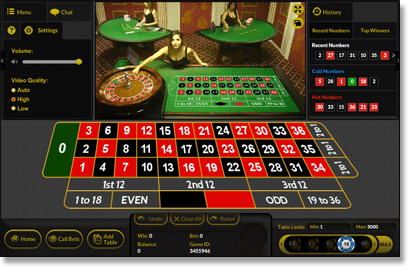 Live Roulette
In live dealer roulette you place your chips on an animated roulette betting table, it's very similar to placing bets in a usual online game of roulette. Typically rounds start every three minutes. Once it's time to start the round your croupier will announce no more bets can be placed, just like they would at a real casino. After the ball has landed any winnings will be announced and your dealer will congratulate you on your win. All roulette games are European based (one zero slot), so the house edge is reduced to 2.7%. Bet limits range from $1 through to $5000 per spin.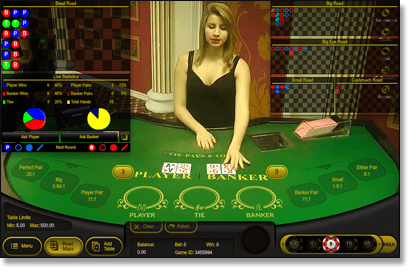 Live Baccarat
Before the round of baccarat begins you place your animated chips onto the outlined spaces on the dealer's table, betting on yourself, the banker or on a tie. You can customise your betting amount with the chips at the bottom of the table, ranging from $0.5 – $500. Once the round begins you will be told that no more bets may be placed and your croupier will begin dealing the cards of the game. We also have the option to bet on player, banker and perfect pairs, along with big and small results.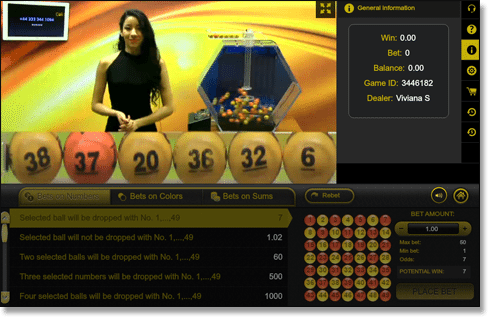 Live Lottery
Lottery in particular thrives in the live dealer format. There are no random number generators – but instead actual numbered ball randomly sucked up and drawn from a barrel – adding to the excitement of a live on-screen, real time draw. You can interact with your croupier so you know there are no pre-recordings, and the lottery rounds are fast-paced and restart every three minutes so you are not left waiting. Six balls are drawn each round.
There are different betting options in live dealer lottery. As with roulette, the riskier the bet the higher the payout is. For example, you can bet more balls out of the six drawn will be gold rather than red, however correctly betting on a specific number being drawn will earn you bigger winnings. There are three group types for betting (bets on numbers, bets on colours and bets on sums) – and 10+ betting options within each category.
You are shown a close up video shot of the balls being drawn one at a time, a mid-distance shot of the dealer drawing the balls and a computer-generated visual of your lottery cards, displayed on the side of the screen, so you know what balls you're hoping will come up trumps.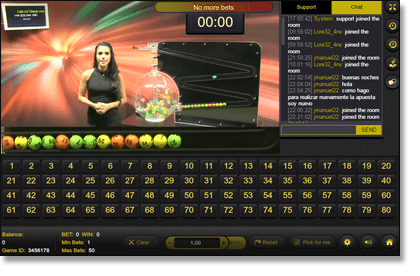 Live Keno
Keno is enthralling in live video format – there are no pre-recordings, no random number generators and no long waits in between games. Before the round begins you place your bets using the computer-generated interface that takes up the bottom half of the screen. There is a range of betting options you can choose from, and can bet on specific balls that will be included in the 20 balls drawn. A list of the results and any winnings you have made will be listed on the right hand side of the screen until the next round begins.
Ezugi live dealer software
Ezugi is continually striving to make the innovation of live dealer games even more accessible and entertaining for players, improving technology to make games more streamlined and engaging as live dealer gaming begins to become an established feature of reputable Internet gambling sites. Ezugi has created a real time video platform with innovative side features so players get the most out of their games:
User-friendly interfaces show all components of the game so players can follow the game's progression.
Interact with dealer and other live players present in the game – a messenger chat box is available to turn on or off.
Switch gameplay views to display a close up of the dealers or a wider view of the betting layouts.
Customise your game style, including betting limits and auto-play functions.
Place side bets in blackjack, baccarat and roulette games such as pairs and French call wagers.
Invite others to join your game.
Bet behind other players.
Compatible platforms for Eguzi software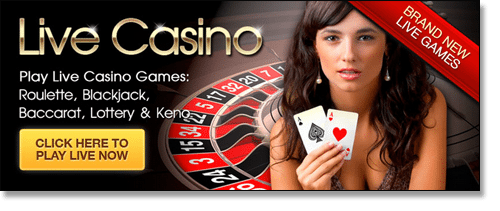 Ezugi is one of the few gaming software developers to offer live games on tablet and Smart TV platforms as well as desktop computers, so players can have an authentic casino experience not only online, but on the go, too – so long as you have a secure data-connection.