Minimum and maximum limits in blackjack
Minimum and maximum limits in blackjack
Estimated reading time 4 minutes
Limitations to the minimum and maximum stakes in blackjack are enforced by casinos as a form of insurance to protect against bankruptcy. These restrictions not only serve to guard casinos from being wiped clean of every last penny, but also to allow players to gamble within their financial means. Blackjack has the biggest variety of betting options as far as table games go, with something for everyone, from the amateurs just wanting to have a little bit of fun, to high stakes punters hungry for a big win.

Best online blackjack casinos
Online Blackjack Limits v Land-Based Casino Minimums and Maximums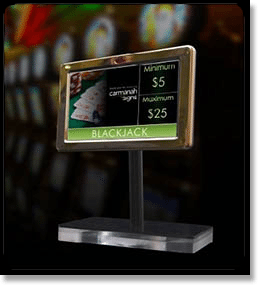 As with all casino games, minimum and maximum betting options fluctuate dramatically between venues, with different standards for each different game. Within a land based casino, the bet limits can be found advertised on each blackjack table. As a rough guideline, blackjack games at Australian casinos will generally be listed with the following limitations:
$5-$100
$10-$500
$15-$700
$25-$1000
$50-$2000
$100-$4000
For example, a game advertised as $10-$500 means the minimum wager a player can place at that table is $10, whereas the maximum bet they can make per hand is $500. High rollers will lean towards the bigger minimums while recreational players can simply lay down a $10 note and still enjoy the thrill of blackjack, with the possibility of reaping some pretty decent rewards.
Playing blackjack online is a whole different kettle of fish. Internet gambling venues offer far more leniency on betting limitations, with minimum and maximum stakes varying from site to site. Online blackjack can be played for a minimum bet of a ridiculously low 50 cents, with some maximums out there allowing bets high in the thousands. Trusted online casinos like G'day Casino and 7 Sultans Casino also offer live dealer blackjack games, where wagering limits often lie between $5 and $1000.
Where Can I Play Online 21?
Scrolling through some of the awesome blackjack game catalogues available from our favourite secure sites will give you an idea of just how different minimum and maximum bets can be (note betting limitations are subject to change at any time without warning at the discretion of the gaming provider). There are some fabulous welcome bonuses currently on offer to new players at these trusted online casinos:
Players can play Blackjack on these sites, sampling the range of minimum and maximum betting options in practice mode for free or real money. Secure deposits and withdrawals are available in various currencies and payable over a range of methods including credit card, debit card, Paysafecard and a range of web wallet applications.
Variations in Blackjack Wagering Stakes
Things aren't always straight-up when it comes to blackjack stakes – there are several variations that challenge the minimum and maximum bets that we've already outlined.
Side Betting Limits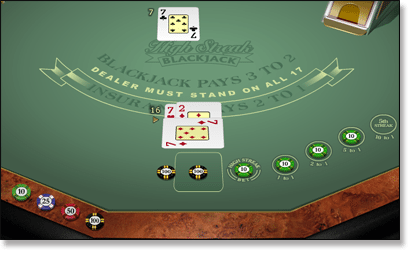 Blackjack side bets not only further a player's opportunity to win, but also provide an extra level of excitement in a game. Side betting mins and maximums are often less than the table minimum for conventional bets, allowing players to throw down a quick buck just to spice things up a notch. Internet and mobile blackjack games often enforce side betting limits of $1, or may be capped at a certain percentage of the tables limit. Side betting is a fun and fearless way to enhance a games entertainment level and winning potential without having to put too much at stake. Refer to an individual games rules to confirm their limitations on side bets.
High Stakes Blackjack Wagering
High stakes wagers will always be very welcome in casinos, both online and offline. In a bricks and mortar casino, VIP gamblers and high rollers are eligible for special entry to a specific part of the casino designated purely to the no-nonsense money bags. When we say high rollers, we don't mean those of you feeling lucky enough to throw down a couple of hundred on a single bet, we're talking millionaires who can throw down a wager in the tens or hundreds of thousands like it ain't no thing.
Online casinos are just as elitist when it comes to taking on high rollers – players will need to spend a lot, and can then usually be personally invited by the gaming provider to join their VIP club, gain access to high stakes betting and a host of other privileges such as frequent prizes, exclusive holidays and personal chat hosts. A high stakes bet in the world of online blackjack can climb in to the thousands.
Live Croupier Blackjack Minimum and Maximum Bets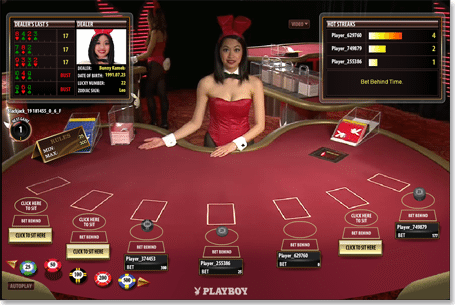 Live dealer blackjack is one of the most exciting things to happen to online gambling. These games are streamed in real time, using real dealers in the real world, allowing punters to play for real money and interact with others from the comfort of their own home. Although subject to change, the following betting limits currently apply at these trusted live casinos:
Royal Vegas Casino – $25 minimum bet with a $500 maximum.
G'Day Casino – $5 minimum bet with a $300 maximum bet.
7 Sultans Casino – $25 minimum bet with a $500 maximum.
Betting limitations allow for greater overall fairness and player security, while ensuring our beloved casinos remain in business. Whether you're new to 21, or an old seasoned pro, minimum and maximum limitations become pretty easy to understand once you familiarise yourself with the game and its terminology. If you haven't played online blackjack before, we highly recommend taking advantage of the fantastic welcome bonuses offered above and entering the exciting world of virtual gambling.
Try real money blackjack and the range of live dealer 21 options at Raging Bull Casino, our top-rated casino site for players from United States which has a great range of table games available, download free.