Where to play blackjack on Google Glass
Where to play blackjack on Google Glass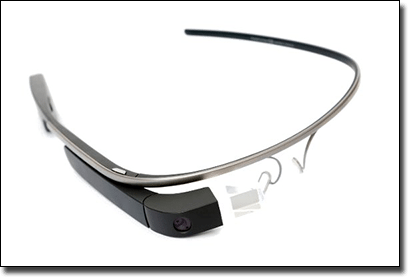 With the portability of Google Glass you would think you could play blackjack anywhere, however there is one place where you can't and that is land-based casinos. There is the ability to play blackjack via our smart glasses but we may be limited to free play.
We have taken a look at the smart glasses and whether or not it is possible to play blackjack with not only free money but with real money.
What are Google smart glasses?
Known as Google Glass, and considered wearable smartphones, these glasses have a LED illuminated display which is beamed directly to the wearer's retina via a projector. They also feature a touchpad on the side and even a camera. Actions can be controlled by voice commands and the smart glasses even read back your search results to you.
Google Glass was developed primarily to read and send emails, use Google Maps, share stories on social media and basically be the next step up from smartphones. Developers for the the smart glasses have leant more towards practical use than gaming use, which we believe may have been a mistake.
Since the glasses aren't incredibly attractive nor trendy, wearing them in public has not been received well by prototype users. This is where we believe they should have chosen to market them to the gaming industry and created apps centred around entertainment, rather than everything our smartphone can do – only uglier.
How do I buy Google Glass?
Google released Google Glass in 2013 for a select group of people who responded to Google via Twitter. The glasses were then released to the public mid 2014 for the same massive price of $1500. In January 2015, after reviews revealed that the product seemed to flop in terms of taking over smartphones, the company announced that it was no longer producing that version of Google Glass, and orders are no longer being taken.
This might have an impact on the apps produced, but for those who got their hands on the expensive futuristic glasses, there are still apps available and the glasses won't be deemed useless. Google do plan to work on a new prototype of the glasses so there could still be hope. But for now, let's take a look at whether or not we can play blackjack on our smart glasses.
Can I play blackjack with Google Glass?
Yes, Google Glass owners have two options to play blackjack via their smart glasses, both with their drawbacks which can unfortunately hinder play. There is always the option to play blackjack online however and we recommend checking out our suggested online casinos for this option.
Google Glass blackjack app by 6beyond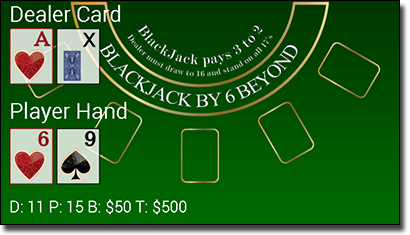 An app specifically for wearers to play blackjack has been created by 6beyond, prominent app developers for Google Glass. First, you will need to download the app which requires you to have the Android Debug Bridge application on your desktop as it sends commands to Google Glass and allows for you to side load apps. Once you have downloaded this, plug your glasses into your computer, locate the APK file of the blackjack app via the list of Google Glass apps accessed by a simple search, download and activate, and then you will be able to unplug your glasses and play.
The app opens with a menu panel featuring three options – instructions, bank and start Blackjack. Users can play with free money and make bets between $50 to $1000. Featuring deal, hit, stay, double-down, and split, all of these actions are performed by sliding back and forward. Blackjack pays 3:2 in this game, and the graphics aren't as good as they are when playing online via our standard platforms, but it still offers a unique experience and if real money blackjack apps are ever released for Google Glass we will know exactly how to play.
Google Glass blackjack on the web
Since we can access the web via Google Glass, it may be possible to head to a reputable online casino this way and play our favourite blackjack titles. We recommend checking out all of our suggested online casinos for the safest experience. However, since the websites aren't created specifically for Google Glass as the 6beyond app is, it may not be compatible and the games may not work to the best of their ability.
For real money blackjack gaming we recommend going to our suggested online casinos via your desktop or smartphone.
Google Glass vs smartphone
Upon initial release, it was predicted Google Glass had the potential to end the popularity of smartphones. However in terms of mobile blackjack, smartphones have won the race. All of our recommended online casinos offer a mobile compatible version with numerous titles of blackjack available for play, which you can visit by tapping on the app image icons found on this page directly on your smartphone or tablet device.
Since Google Glass has focused on performing every day tasks via the glass, the gaming industry hasn't been encouraged to develop real blackjack apps. While we may be able to access the online casinos via our Glasses the website has not been created specifically for that platform as it has for smartphones and therefore may not work as well. So in terms of blackjack apps, we believe smartphones are still winning the race between the two technologies.
However, virtual reality casino games have emerged with the use of the Oculus Rift wearable headset, allowing owners of the headset to play pokies in a virtual casino. These developments mean the possibility of Google Glass pokies could also be on the horizon.
Why can't I wear Google Glass at casinos?
Several casinos in America imposed regulations against players wearing Google Glasses when entering the premises as they believed players could use the technology to cheat. These regulations have been widely accepted and we suspect any attempt at an Australian land-based casino to wear the glasses would result in denied entry.
This is why we believe Google Glass developers need to focus their attention on the gaming world and create real money blackjack apps. However, since regulations in Australia do not allow players to download native apps by online casinos to their smartphones, it could be quite difficult to do.
Is it legal to play real money blackjack on smartphones?
For those who don't have Google Glass, or for those who just want to play real money blackjack on a portable device, it is legal to play on our smartphones, depending on the online gambling laws in your country. However, some law prevents mobile app developers from creating native apps that offer real money casino titles as it is illegal to market interactive real money gambling to players from certain countries.
There may be some exceptions if the online casino has found a loophole, but web apps are the alternative option which can be downloaded from the app store or created yourself through your smartphone settings and installed to your home screen like a native app. These operate via your browser but offer real money gambling with casino titles including blackjack. Alternatively, players can access these titles via their mobile browser with all of our recommended online casinos offering a mobile compatible version. We recommend Raging Bull Casino as our top-rated blackjack site for players from United States.