Estimated reading time 1 minutes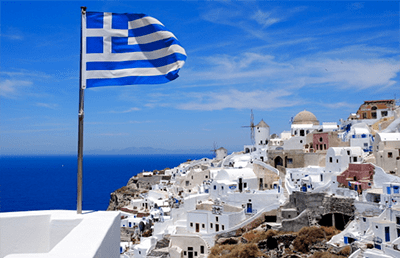 Greece has been suffering from a cash crunch for a number of years and its Government hopes an €8 billion integrated resort can help bail it out from the economic doldrums.
This multi-billion euro project will be executed at the country's former Hellinikon airport by an international consortium. The consortium is composed of Fosun Group from China, Eagle Hills Properties from Dubai, and local developer Lamba.
A 2014 authorization already approved the 620-hectare airport property for the consortium to construct their Hellinikon project under a 99-year agreement.
Up to one million tourists would visit Greece annually after completing the resort
The consortium is expected to construct skyscraper hotels, a casino, luxury residences and a marina to enable wealthy gamblers to park their yachts at the Hellinikon land. It is estimated that after the completion of the Hellinikon project, Greece would get a yearly influx of up to one million tourists with revenue boosting gross domestic product by as much as 2.4 per cent.
Greece is motivated to allow the Hellinikon project as a way to get out of debt and economic austerity. The approved integrated resort is linked to the conditions imposed on the country for getting another €5.7 billion international creditors bailout by March.
The conditions included that the Government implement stated economic reforms such as privatizing the Hellinikon project.
Whatever the Government does to improve the economy is justified
To underscore the fact that the Government is serious about the project, a development plan for the integrated resort which included the casino was approved by the country's Council of State.
The government gazette then featured the decision so that international investors and financial lenders would see how committed Greece is to recovering from its crippling debt.
The country's top administrative court, the Council of State, approved the development plan last week. A number of opposition views reared their head with thoughts that erecting skyscraper buildings at the former Hellinikon airport would violate local planning administration.
The state council struck down the opposition on the ground that whatever the government is doing economically to get out of debts is "justified in serving the purpose of the public interest."
Also read: Greece online casinos