Estimated reading time 3 minutes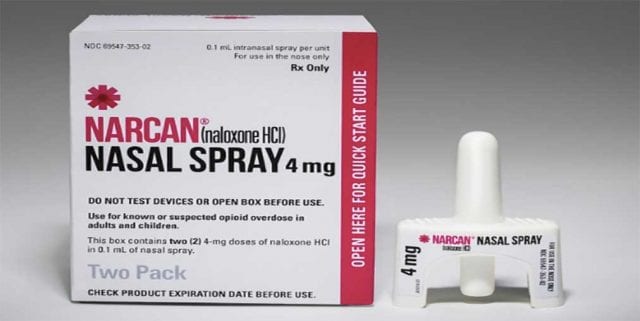 While nasal sprays are renowned for their ability to clear up respiratory ailments, they're now being trialled to curb gambling addictions.
Finland's National Institute for Health and Welfare (THL) is preparing to trial Naloxone nasal spray as a deter for those at risk of developing a gambling problem and cure those who are addicted to the activity.
The study is an expansion of previous trials treating drug addictions, as well as a trial using a pill form of Naloxone to treat problem gambling.
THL studied the efficacy of the Naloxone pill among those with a gambling addiction and found it helped, however the time it took for it to be absorbed prompted them to look into an alternative route of administration.
"The urge to gamble is a very impulsive one. The need comes on very quickly. It could take up to an hour for a pill to work," THL's research professor Hannu Alho told Finnish news outlet, Yle Uutiset.
"But then we got this idea to dilute the medicine in water and develop a nasal spray. We assume it will work quickly.
"We studied the response rate at the University of Turku, and yes, it did seem to work in the space of just a few minutes."
Once THL has enough participants, with 130 spaces available, it will carry out the three-month program testing whether the spray will make the urge to play real money games vanish.
The researchers have been looking into ways to treat gambling dependencies following a 2010 report which found 1.5 percent of Finnish players have a problem, while up to 18 percent are at risk of developing one.
First patented in 1961, the US Food and Drug Administration then approved Naloxone in 1971 as an opioid abuse treatment, followed by the approval of a held-hand automatic injection device in 1996.
It has been used as a nasal spray for the treatment of heroin and other opiate overdoses after the US fast-tracked the route of administration to reduce the rising number of deaths.
It is also on the World Health Organization's List of Essential Medicines.
While the nasal spray hasn't been researched as a quick solution to deter people from gambling before, the study does have its merits.
In 2017, a UK study published in Translational Psychiatry revealed gambling addiction triggers the brain in the same manner as drug and alcohol dependencies.
The research identified that parts of the brain, including the insula and the nucleus accumbens, are triggered in those with an addiction. The study also recommended research into drug treatments for problem gamblers.
In Australia, researchers conducted a trial using Naltrexone – a similar drug to Naloxone – and found that it benefited problem gamblers.
If the nasal spray trial using Naloxone is successful among Finnish gamblers, those who feel compelled to gamble more than they can afford, can use the spray and feel the urge disappear before they locate an ATM and withdraw cash.
"If you really want to play, you can use the spray and then the urge will go away," Mr Alho said.
"This is the hypothesis of our study.
"Preventing the urge with medicine might help them not to play or play for just a bit and then stop."
The effects of the drug reportedly last for around an hour and a half, with multiple doses administrated.
While health issues envelop Naltrexone, extensive research into Naloxone has proven it is safe to use.
"This is a medicinal product with no side effects and no addictive properties of its own," Mr Alho said.
"In principle, it can be used to treat any manner of addictions."
Although the results will not be available for more than a year, Mr Alho said it could also be used to treat other addictions.