Estimated reading time 2 minutes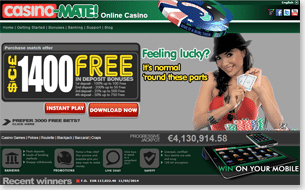 IF you're worried about security while gambling online, Casino-Mate boss Jonathan Kaplan has some soothing advice.
During a meeting CasinosOnline had with our operating partner Casino-Mate we had the opportunity to speak to Mr Kaplan, one of the owners and main movers and shakers behind this Australian-themed casino.
We took this time to quiz Mr Kaplan about the safety measures Casino-Mate has in place to keep their customers safe and talked to him about several new games that are due to hit our computers and smartphones before the end of 2014.
Mr Kaplan said there are plenty of ways potential bettors at online casinos can ensure their safety, including reading reviews and making a small deposit and withdrawal before committing to gambling a larger sum.
"Look for casinos that are reputable brands and have certifications – so audited properly by an independent organisation like eCOGRA," he said.
"You can also check forums and see what other people are saying about the casino you want to play at.
"You can start betting small and make a withdrawal to see if they refund it quickly."
Player safety is something www.Casino-Mate.com takes extremely serious. There are upwards of 140 people working behind the scenes at Casino-Mate which means there is a need for tight security in the office.
The threat of a rogue employee releasing sensitive information is very real, or a staff member accidentally forwarding an email to the wrong person.
To safeguard against such instances employees activity during work hours is heavily monitored and strict background checks are done before hiring new employees.
"We are dealing with large amounts of money, but we are extremely safety conscious and have strict measures in place to make sure that our customers are kept safe," Mr Kaplan said.
"We do everything in-house, we do the marketing, the research, we do the risk management, we have the call centre, we do the credit card processing, we do the VIP – so the VIP managers, and we run the affiliate program as well. So we do everything in-house.
"I cannot speak for everyone, but the Microgaming platform is very secure. We also take huge security measures in protecting our data. We go to such extremes that our staff can't see credit card numbers, they can't see emails, they can't see telephone numbers.
"So in terms of customer security we really pride ourselves on it."
Read a full review of Casino-Mate by clicking here
Game of Thrones Online Slot coming to Casino-Mate
EVER since iGaming software provider Microgaming secured the rights to Game of Thrones, fans around the world have been waiting for the slot to be released.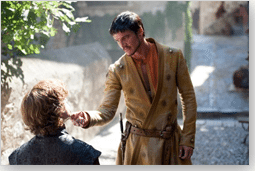 Casino-Mate's Jonathan Kaplan, who tells us Microgaming is still the no.1 platform out there, has revealed the online gambling den is set to unveil the release very soon – perhaps even before the end of November.
"Microgaming has slots second to none, they have branded games like Tomb Raider, Lord of the Rings and Game of Thrones which is coming soon," he said.
"I believe that Game of Thrones will be by the end of November which is exciting."
Themed slots have proven to be very popular with punters and with the incredible reach of Game of Thrones it is expected to be another winner for Microgaming. The television series is based on George RR Martin's epic fantasy novels with fans now globally referred to as 'Thronies'.
Enjoy all the benefits of the huge selection of games at Casino-Mate. New customers get up to $1400 in free bets