Estimated reading time 1 minutes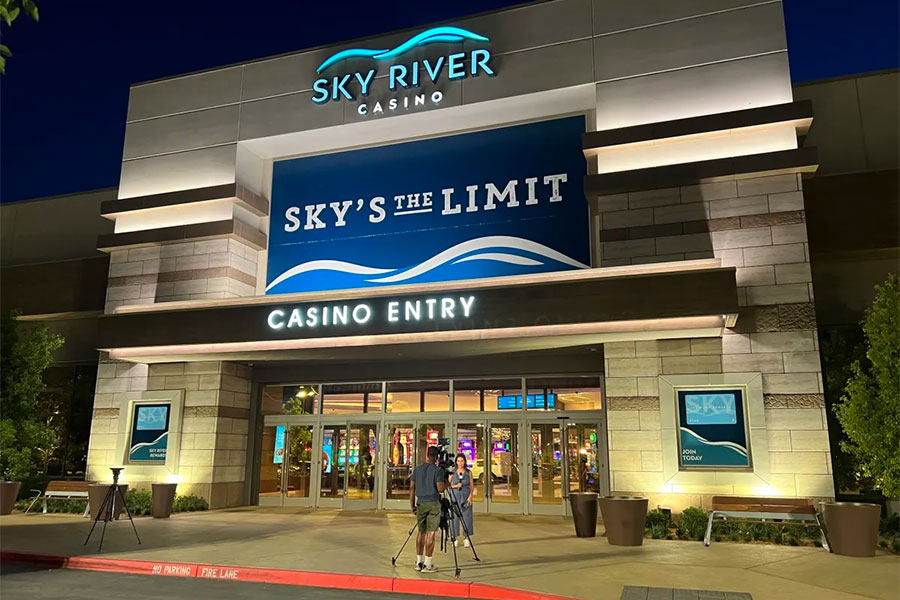 The Wilton Rancheria Tribe in Sacramento, California, has announced plans to expand its Sky River Casino at Elk Grove, only six months after operations commenced. 
Though the plans are still up in the air, the tribe is considering adding a hotel, more dining options and places for people to drink and relax. There are talks of a convention center, a meeting space and even an addition to the casino gaming floor. 
In a statement to the press, the tribal chair, Jesus Tarango, confirmed the expansion had been in their original plans all along.
"We have never wavered in our vision to create a complete entertainment resort. In the short time we've been open, we are already moving on with our plans," he wrote.
"And that speaks volumes about our partner (Boyd Gaming Corporation), but also tribal leadership past and present. "We will continue to invest to enhance the Sky River experience, and that means evaluating all expansion opportunities."
READ: Best US casino sites in 2023
The 10,000sqft Sky River Casino opened six months ago in Elk Grove to a warm reception. Residents of Elk Grove report that since its opening, there has been increased traffic in the town, turning otherwise small Elk Grove to a big town. 
To that end, many gave their approval concerning the expansion, seeing it as a harbinger of economic growth for the town.
"It is kind of cool to see a little something different in Elk Grove. We never had anything like that," said local Joshua Sanchez. 
Sky River's success has earned the Wilton Rancheria Tribe an undisclosed but most likely hefty sum of money. The tribe's casino management partner, Boyd Gaming, stated that it received $21 million in 2022 and is expecting to receive $50 million in 2023 as management fees.
The casino's ideal location off Highway 99, south of Sacramento and the quality of its service have been attributed as the reason for its success. The tribe is yet to conclude on when the expansion will begin.