Instant play casinos
Instant play casinos
Estimated reading time 3 minutes
Instant play online casinos allow all players, irrespective of their device, to gamble for real money online. Whether you use a PC or Mac, Windows or Linux – as long as your computer supports common coding languages like Adobe Flash, HTML and Java, you can play real money casino games directly through your Internet browser.

Best instant play online casino sites
Our top rated casino sites all carry a no-download option for a fast and versatile virtual gaming experience – which we explain further below. To get playing, simply follow the links to your preferred site and register an account.
What are instant play casinos?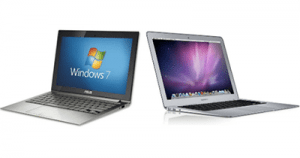 Instant play online casinos involve no downloads or installation of casino software to your device. When the first online casino was released – claimed to be by Microgaming – it could only be accessed by downloading the software. As other software providers brought out their own online casino software, these too could only be installed to your device.
This left out a huge percentage of the market as the downloadable software is not compatible with Mac devices.
To combat this huge gap, software providers released a no download option, where players could access the online casino via their browser, such as Safari, Chrome and Firefox.
This has allowed both Mac users and PC users with limited storage space to play real money casino games.
No download casinos on mobile devices
Instant play casinos have also been made compatible with mobile devices, including smartphones and tablets. This means you can access the online casinos by tapping the casino links in the above table, or the one's we feature below, on your iPhone, iPad, Android, or Windows device.
There are less games available for mobile devices, but there's still a large range available at the sites listed above via the Html5 platform.
Benefits on instant play casinos
There are quite a few benefits to opting for a Flash casino over installing the software.
No-download casinos are convenient
Playing online casino games directly through our Web browser affords us the maximum in flexibility and convenience. For starters, there are no downloads required, which means no time spent installing software clients or filling the casino lobby one game at a time.
Simply load up the Flash interface, and within the space of a minute you will have hundreds of top-shelf casino titles right there in front of you.
Browser-play casinos are highly compatible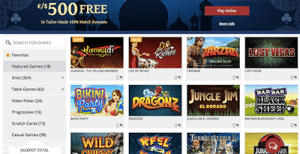 Compatibility is another key advantage to the instant play format. Because most full casino suites are designed for Windows, they will often fail to run on Apple technology and other operating systems.
However, no-download casinos welcome players with all devices including Apple Macs, Linux, C++, and more. In most cases, all you need is Flash – you can download this from the Adobe website if you don't have it.
Play anywhere with Flash casinos
Instant play casinos also allow us the freedom to switch between devices at will without having to re-install software or create new accounts. Say you have a PC in the office, a Mac in your home study, and a laptop as well.
With no download gambling, you can play online at the same real money casino using the same log-in details. And because everything is based in the Web browser, it is a great option for share computers – no privacy issues.
Best instant online casinos
There are quite a large number of Flash casinos available now, so picking the best can be hard. We have found the top sites to play via your web browser based on their high levels of security, the ability to play for real money, and their huge range of casino games.
These include: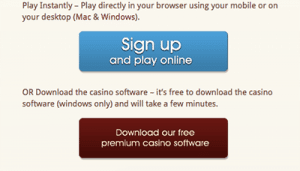 As you can see by the list there's still online casinos which offer the downloadable casinos if you prefer this software, but these sites only offer the top leading software developer Microgaming – other providers keep their games to Flash only.
Are browser-based casinos secure?
Flash casinos are incredibly secure provided you play at verified sites, including the virtual gambling establishments listed above.
These sites each offer the latest encryption technology to protect your details. This is proven by the padlock in your browser bar – click on it to reveal the SSL and TLS certification.
Additionally, each site is governed by advanced gaming jurisdictions so you can play protected.
All our sites offer a wide range of Flash online casino games but we recommend Raging Bull Casino as our top-rated casino site for players from United States, for its huge catalogue of casino games compatible on all devices – mobile, desktops and laptops – with no downloads required.