Q and A with Guts Casino owner & operator Ben Clemes
Q and A with Guts Casino owner & operator Ben Clemes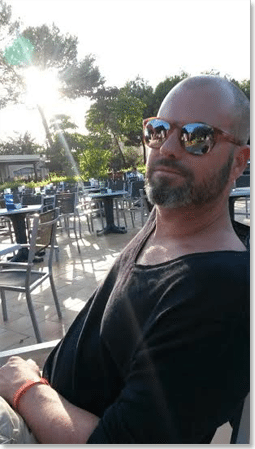 Guts Online Casino has made quite a splash since arriving on the scene in May 2013. Its bold design and the fact it is 100 per cent instant-play means it separated itself from the pack. CasinosOnline was lucky enough to talk to Guts co-founder and Head of Casino Ben Clemes. It's refreshing to put a name and voice to the oft faceless online casino world. Clemes grew up in the city of Christchurch, New Zealand, and still calls it home despite spending the bulk of his time overseas these days.
Out of all the things to end up doing, you ended up working in Online Casinos? How did this happen?
"After I finished University I travelled to Las Vegas to see my brother who was living there for what was supposed to be two weeks before I went to Sydney for a real job," he laughs. "Seven years later I was on a plane from Vegas to Gibraltar to work online for Party Gaming."
Has the industry changed much over the years?
"I think it has changed a lot," he said.
"With more and more regulated markets emerging it is getting rid of a lot of the dodgy casinos as game suppliers are actually blocking content to countries if you're not holding a license."
For a long time the outside perception of Online Casinos was not favourable, is it becoming more reliable?
"I believe so. I think that online gaming has evolved into being a proper business, more gaming companies are becoming publicly listed and smaller companies are becoming more transparent," he said.
"There are also a lot of very reliable websites out there, such as yours, that only promote very trusted brands which gives the player a lot more peace of mind."
Has there been a noticeable shift in peoples' perceptions of online casinos?
"Yes, but I think there has been a shift in people's perception in online in general and more confidence in online transactions and online businesses," he said.
"I remember when I was living in Vegas and the first casinos came out people were so afraid of using a credit card online, now most people don't think twice about it."
For a prospective punter at an online casino, what advice would you give them in regards to remaining safe?
"Research, research and more research. Sounds kind of a boring start to playing at a casino but 10 minutes on Google can tell you a lot about a casino and if they have had any player issues in the past," he said.
"Also just a few checks on the site, like where they are licensed, what game suppliers they have will tell you a lot. Or just play at Guts, we are as safe as it gets."
Is depositing money via a credit card secure at Guts Casino?
"Yes, all card details with us are fully encrypted when the transaction is being processed," he said.
Is security across the board far better than it was five years, or even two, years ago?
"I think there are a lot more regulations now and a lot more rules that licensed sites need to abide by," he said.
"For example the anti money laundering laws are very strict and the rules for how and where data is stored is very stringent."
Guts is targeting Aussies, why should we gamble there?
"Growing up down there and playing slots I have an idea what the Aussies and Kiwis like as far as promotions and slots," he said.
"I travel down under on an annual basis to see my family which always includes a visit or two to the local casinos and RSA clubs to see what people are playing which I keep in mind when we are looking for new games.
"We are also investing a lot of resources in localized payment providers so we can get withdrawals paid out faster via bank transfer and back to credit cards.
"And, I guess most importantly we send Aussies and Kiwis a lot of free spins and bonuses each month."
Has there been any changes in trends? For instance people moving away from table games to slots? Or Live Dealer?
"Live Dealer is really becoming popular," he said. "The quality of the live streaming and game selection from our live dealer supplier Evolution is really amazing.
"If you have not tried it, give Immersion Roulette a try, it is quite spectacular."
Do you guys have further plans on developing Live Dealer? Is there anything new in the pipelines there?
"Mobile is a huge focus for live casino," he said.
"We have a few games on offer now and the main focus is getting as many of the game varieties as possible on mobile at the highest possible quality."
For further information about Guts Casino and the outstanding live dealer action, read our full review here
At this point Guts does not have a VIP program? Is this something you have considered?
"Yes, we are looking at a rewards program however we have everything focused now on refining our overall service, faster verification, faster payments and more game variety," he said.
"At least for now cash comps and no wagering on free spin winnings will have to do."
Guts uses a variety of software providers, was a this deliberate to make yourselves different to the various Microgaming casinos?
"Variety is the spice of life and we wanted to offer games from what we feel are the best game designers on the market," he said.
"Thankfully flash allows this to be possible and we are now show casing games from over 10 game suppliers.
"If there is anything that you think we are missing pop me an email and I will do my best to get the games."
The instant-play aspect of Guts is fantastic, this must be a drawcard for your customers?
"I believe it is very appealing as it is essentially instant entertainment," he said.
"It takes just a minute to create an account and start playing the 15 free spins on Twin Spin that we give you just for registering an account."
Other than the platform, Is there anything you guys are doing, or will be doing differently to the other online casinos out there?
"We the Christmas calendar is just about to start and that I am sure is very different from what other online casinos will offer," he said.
"Other than that we will continue on our goal of creating a bullsh*t free gaming experience with no sneaky terms and conditions, no delaying withdrawals and top notch support, the way gaming should be."
In comparison to bricks and mortar casinos, how does the house edge stack up at online casino?
"The last report that I saw stated that slot machines in Australia have an average RTP of 85.47 per cent – 90.66 per cent where as online our return to player on slots range between 95 per cent and 98 per cent with the majority around 96.5 per cent. Odds are just better online," he said.
What have been some of the biggest wins and payouts at Guts Casino?
"Most recently we had a big winner from Perth who deposited $150 with Ukash and ran that up to a $40,000 cash out playing NetEnt's Jack Hammer 2," he said.
"Then before that we had a player from Adelaide hit $52,000 playing Microgaming Tiger Moon. We are due for a real big one though and I hope it is the Mega Moolah progressive that is now up over $2,200,000."