Estimated reading time 3 minutes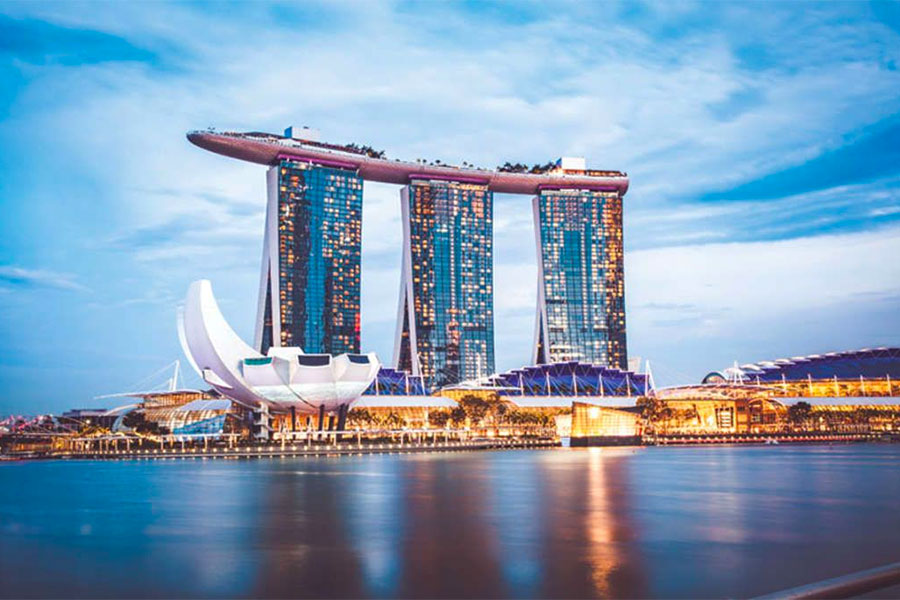 The post-pandemic recovery in Las Vegas Sands' Singapore subsidiary is primarily responsible for the company's 18% year-on-year revenue rise in the third quarter of 2022.
Las Vegas Sands recently reported a USD $1.01 billion (£896m/€1.03bn) revenue in the third quarter. This figure is significantly higher than the $857 million recorded last year, symbolizing an 18% increase. During the quarterly report, the operator revealed its plans concerning new investment for Singapore, one of its most lucrative markets.
The region has remained the core market for Sands despite activity being disrupted by the pandemic-imposed travel restrictions. Most of the measures have been lifted now, allowing operations in Singapore to return to its near-normal state.
The chief executive of Sands, Robert Goldstein, demonstrated the company's commitment to the city-state during the third quarter in July. While giving the Q2 earnings report, Goldstein called Singapore "an outstanding market for additional investment" amid talks of afield developments and premium customer retention. He also said he expected more from the country once online gambling became legalized.
Goldstein gave a similar speech during Sands' Q3 earnings call and said activity in the country would grow due to the easing down of the COVID-19 restrictions. He added that Sands would continue to observe and pursue growth opportunities in both Singapore and Macao in the future.
"While travel restrictions continued to impact our financial results this quarter, we were pleased to see further progress in Singapore's recovery, with Marina Bay Sands reaching $343m in adjusted property EBITDA," Goldstein said.
"We remain enthusiastic about the opportunity to welcome more guests back to our properties as greater volumes of visitors are able to travel to both Singapore and Macao.
"Our investments in our team members, our communities, and our industry-leading Integrated Resort property portfolio position us exceedingly well to deliver future growth as travel restrictions subside and the recovery in travel and tourism progresses.
"We are fortunate that our financial strength supports our investment and capital expenditure programs in both Macao and Singapore, as well as our pursuit of growth opportunities in new markets."
In the $1.01 billion revenue recorded for the third quarter, casino activity generated $637 million. The rooms contributed $123 million to the company's revenue, while food and beverage brought in $82 million. The location's malls produced $119 million, and convention, retail, and others generated $44 million.
Sands' most successful property for the quarter was Singapore's Marina Bay Sands which produced $756 million. Sands Macao was responsible for the remaining $258 million part of the revenue. Sands' The Venetian Macao brought in the highest amount in the region with $104 million.
READ: Macau gambling industry facing long road to recovery
The Londoner Macao, The Plaza Macao as well as Four Seasons Macao all recorded $57 million each. The Parisian Macao generated $21 million, while Sands Macau reported $11 million. Ferry Operations and Other totaled $8 million.
Sands recorded $1.18 billion in terms of operating expenses for the third quarter. This amount is slightly higher than the $1.17 billion recorded last year for the same period. $143 million was also deported in net finance spending, signifying that the company ended the quarter with a $320 million pre-tax loss. This is a considerable development from last year's $621 million loss.
For the quarter, Sands recorded $380 million in total net loss after paying $60 million in tax. The company further explained that non-controlling interests were responsible for $142 million of its net loss. This means Sand recorded a $239 million loss; however, the amount is better than last year's $368 million.
Sands' Consolidated adjusted property earnings before interest, tax, depreciation, and amortization (EBITDA) experienced a 306.4% rise in Q3 2022 compared to Q3 2021. The recorded amount was $191 million, as a result of the significant contribution increase from $15 million to $343 million by Marina Bay Sands.
"We remain confident in the recovery of travel and tourism spending across our markets. Demand from customers who have been able to visit remains robust," Goldstein concluded.