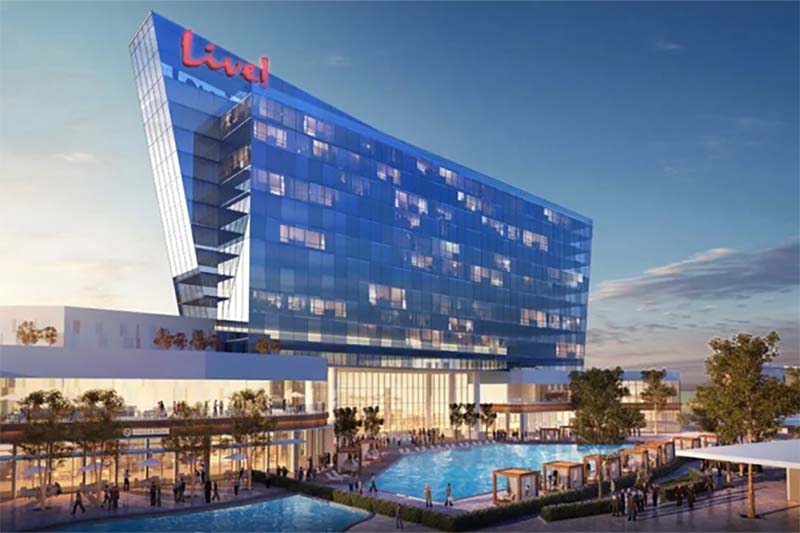 The City Council of Petersburg, Virginia, has give a green light to plans to build a $1.4 billion casino-resort over the next 15 years in a major boost to the local economy.
The Cordish Companies received a unanimous vote from the council to oversee the development of the casino-resort. The 80-acre property is located by Interstate 95 at Wagner Road, southeast of Petersburg, and will be constructed in three phases.
The first phase will include a 200-room hotel, a 230,000-square-foot casino, as well as dining and retail businesses. This phase will be completed in approximately two years, starting from the project getting the state approval of Petersburg as a suitable host city for casino gaming.
A voter referendum which will be conducted in November, will also be part of the process.
The resort aims to become a world-class entertainment destination that will reel in billions of dollars to benefit the economically struggling city and create thousands of new employment opportunities for the local community.
More: Top USA online casinos sites
The Mayor of Petersburg Sam Parham revealed that the city chose Cordish due to the Baltimore-based company's proven track record as a casino and mixed-use property developer.
The firm was reportedly the only one among the many consulted that provided a plan that went further than merely building a casino and showed how Petersburg as a city could benefit from the venue.
"The details unveiled today show what the City's vision is for this type of project and why we wanted to work with Cordish as the developer," Mayor Parham said.
"An important part of our selection process was to identify a development partner with a proven track record in developing and operating mixed-use and casino properties, a long history of revitalising cities across the country, and strong community engagement practices."
"Cordish is the only company, of the many we consulted with, that showed Petersburg a plan that goes beyond a casino and gives us a path to revitalise our city. We are confident that we have the ideal partner in The Cordish Companies to bring our vision to fruition."
Despite the council voting in favour of Cordish, John March Altman, the city manager, disclosed that the deal with the company was not finalized yet. The General Assembly's approval for the gaming venue to operate under state law is the biggest contingency at the moment.
The Cordish Companies, however, explained that the project was dependent on averting the approval of a proposed casino in Richmond. The Richmond gaming venue is less than 25 miles away from the Petersburg project and was rejected by its voters last year.
Zed Smith, Cordish Chief Operating Officer, disclosed that they could hardly compete with another casino if it opens in Richmond.