Estimated reading time 3 minutes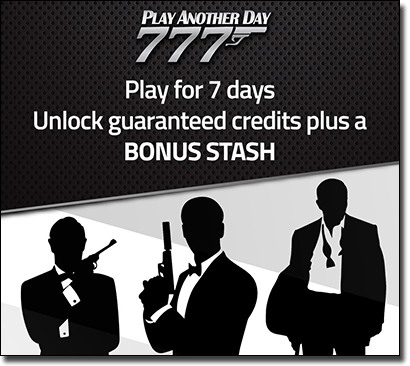 Prepare to play and win a share of $160,000 in prizes at Royal Vegas this month, with their new Play Another Day promotion.
Royal Vegas are channelling their inner James Bond and want you to complete a series of missions to unlock an array of prizes. All you have to do is play any game available at RoyalVegasCasino.com from now until October 31 to win.
Working similarly to their Demolition Dan promotion in September, there are certain promotional weeks and you need to play for a certain number of days to complete the mission and unlock the corresponding prizes, as follows:
Play for the first four days to win cash credits
Play for five days to crack a code and see a multiplier attached to your winnings
Play for six days to stop a bomb from blowing and see a bigger multiplier attached to your winnings
Play for the full seven days to unlock a bonus on top of all your winnings
As you can see if you play for the full promotional week you will unlock a special bonus for that period.
The promotional weeks, or mission deadlines, are detailed below, and although we've missed the first week there are plenty more prizes on offer over the next three, so get playing now.
Play from October 4 through to October 10
Play from October 11 through to October 17
Play from October 18 through to October 24
Play from October 25 through to October 31
Once you have played the full promotional week you can claim your prizes. If you choose to claim prior to completing the full seven days you won't be able to come back and try and play more, as the mission has ended. You can come back and play the following promotional week however.
If you aren't a member of Royal Vegas yet, simply head to Royal Vegas by clicking our links or the buttons on this page, where you can also take advantage of their new player bonus of $1200 in matched deposits.
Once you have logged in you can start your first mission by playing any title from the Microgaming powered online casino catalogue.
New titles at Royal Vegas
Trying new titles when you have the chance to win huge cash prizes and other bonuses is quite exciting, which is why we have all the new titles for you to get playing at Royal Vegas as you opt in for the above promotion.
Games just released at Royal Vegas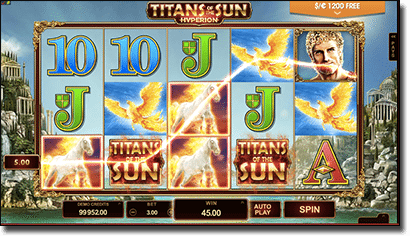 Titans of the Sun – Hyperion/Theia: Two new sister slots just released at Royal Vegas, with only minor differences. The most obvious is that one is based on the Greek mythological God named Hyperion and the other is based on the mythological Goddess Theia.
However, both feature 15 paylines across 5 reels and include a special Mystery Symbols feature, where any symbol/s can turn into other symbols to create a winning combination, as well as a Mega Symbols feature where up to 3×3 spots on the reels are covered.
There is also 15 free spins up for grabs, however the Theia version offers a 2x multiplier and the free spins cannot be re-triggered during the feature, while the Hyperion version doesn't have a multiplier but the free spins can be re-triggered.
You can play these two slots on your smartphone, tablet, laptop, or desktop device.
Games set to be released at Royal Vegas
Peek-A Boo: With 5 reels and 4 rows, Peek-A Boo is set to be released this month and features a unique format of 40 paylines that can transform into 1024 ways to win during the Free Spins feature.
There is also a special feature involving a symbol that only appears on reel 3, which awards players with prizes when it 'zaps' ghosts. This then sees the Ghost Metre climb until its full, where you will activate the Free Spins feature.
Head to www.RoyalVegasCasino.com now for these new titles and your chance to win an array of cash prizes.