7 classic casino films
7 classic casino films
If you're after popular culture to put on in the background while your gaming or to watch in between rounds online, gambling-based films will have you hooked. Hollywood knows how to glamourise everything – from heists to card counting – and watching the following classics will treat your inner casino player.
1. Casino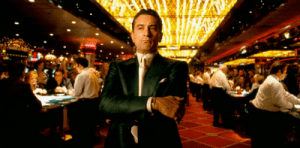 Released in 1995, this 178 minute American crime drama will make you want to hit the strip in Vegas. Depicting the Last Vegas underworld in the 70's and 80's, director Martin Scorsese takes us into the dark world of the American mafia.
Players can indulge their wildest dreams in Casino as we follow three characters, Ace Rothstein (Robert De Niro), Nicky Santoro (Joe Pesci), and Ginger McKenna (Sharon Stone) as they get caught up in the dark mobster-run world. Ace believes he plays by the rules, but his best friend Nicky, who is a Mafia underboss, cheats and steals to win. Ginger, who is a prostitute also lies her way to the top but her success lasts as long as the other two.
We watch the rise and fall of the criminals as they come into power within the first 60 minutes and are crushed by the FBI and other mafia bosses – which will keep any desire to explore the reality of this world in check.
Best for: Players who dabble in a huge range of real money casino games – House of Jack online casino offers a huge catalogue of games.
2. 21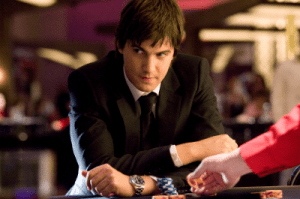 While this movie isn't considered to be as much of a classic as Casino, or other titles on this list, the two-hour storyline will have you hooked. It is based on a true story previously documented in a book by Ben Mezrich – of course embellished thanks to Director Robert Luketic and screenplay writers Peter Steinfeld and Allan Loeb.
The 2008 film follows M.I.T student Ben Campbell (Jim Sturgess), who is incredibly studious and wants to gain a scholarship at Harvard but learns the expenses the school will incur to become a doctor over the next five years means it will be unachievable.
As Ben is coming to terms to with the situation, his math Professor Micky Rosa (Kevin Spacey), approaches him to join a small club he has created. The club consists of Fisher (Jacob Pitts), Kianna (Liza Lapira), Choi (Aaron Yoo), and Jill (Kate Bosworth) who are all being taught to card count in blackjack by Professor Rosa.
Ben joins with the strict criteria he will only participate until he makes enough money for Harvard, and they head to Vegas where they put their skills into play.
Unfortunately, Ben gets caught up in the game and learns there's no easy way to win.
Best for: Real money blackjack players – you can find a huge suite of 21 titles at Emu Casino.
3. Oceans 11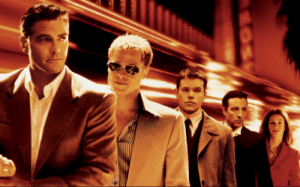 This 2001 film starring some of the biggest actors and actresses in Hollywood is timeless. Director Steven Soderbergh allows us access into a group of con artists, with George Clooney taking the lead role playing Danny Ocean.
Danny conspires with his longtime friend, Rusty Ryan (Brad Pitt) to rob three of the biggest casinos in Las Vegas, with a nice profit of $150 million to be made. They manage to get nine other men to assist including Frank (Bernie Mac), Linus (Matt Damon), Saul (Carl Reiner), Virgil (Casey Affleck), Turk (Scott Caan), Basher (Don Cheadle), Dell (Eddie Jemison), Yen (Shaobo Qin) and Reuben Tishkoff (Elliot Gould).
The big names don't end there, with Ocean's main motivation behind the heist being the three casinos are owned by Terry Benedict (Andy Garcia) – the husband of his former lover, Tess (Julia Roberts).
Best for: Baccarat players – A casino heist is every players dream but stick to this casino game for a low house edge and high payouts at Royal Vegas to avoid any jail time.
4. Rounders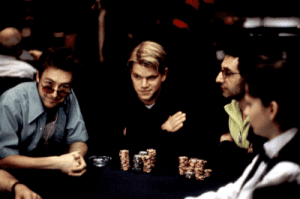 Matt Damon has appeared in quite a few classic casino movies, but this time he stars in one of the best gambling films on the list.
The 121 minute film directed by John Dahl follows the controversial realm of New York's underground poker ring. The story kicks off with Mike McDermott (Matt Damon) promising his girlfriend Jo (Gretchen Mol) he will withdraw from a high stakes poker ring to focus on law school. This comes after he lost $30,000 playing Texas Hold'em against Russian mobster Teddy "KGB" (John Malkovich).
When his best friend Worm (Edward Norton) gets out of jail he ropes Mike back into the underground poker ring due to the debt Worm owes. Mike ends up face to face with KGB again in another game of no limit, heads-up Texas Hold'em.
Best for: Poker enthusiasts will love this film and you can play Texas Hold'em while watching it at All Slots Casino.
5. Hard Eight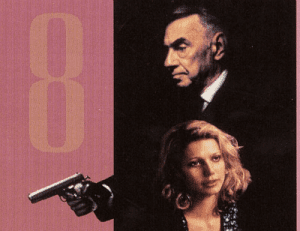 This 1996 classic movie featuring big celebrity names explores the addictive personality trait some players may or may not have when it comes to gambling.
Director and writer, Paul Thomas Anderson, introduces us to luckless gambler known as John (John C. Reilly) who encounters an incredibly successful gambler, Sydney (Philip Baker Hall). Sydney takes John under his wing and teaches him the tricks of the trade.
As the 101 minute film unfolds, John falls in love with cocktail waitress Clementine (Gwyneth Paltrow) and unfortunately learns the pitfalls if you don't show restraint when gaming.
Best for: Players who want to learn about restraint. If you have an addictive personality online gaming allows you to restrict game time. Head to G'day online casino where you can set a certain time limit for casino gaming.
6. Casino Royale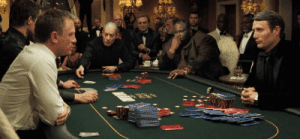 Who doesn't love a James Bond film? This 148 minute title takes us on Bond's (Daniel Craig) first 007 mission. Instead of battling it out with guns, Bond has to beat a criminal banker Le Chriffre (Mads Mikkelsen) in a high stakes game of poker.
The 2006 movie is an adaption of Ian Fleming's novel by the same name, directed by Martin Campbell, and we are left realising not everything may be as it seems.
Best for: While Bond's favourite casino game is Baccarat, this film is perfect for poker players. Find a huge range of instant play poker variants at Casino-Mate online casino.
7. The Hangover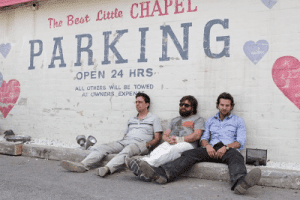 The film isn't a serious endeavour into the world of casino gaming – but it is hilarious so we had to include it on our list.
Doug's (Justin Bartha) groomsmen, Phil (Bradley Cooper), Stu (Ed Helms), and the incredibly funny Alan (Zach Galifianakis) organise a bucks party in Las Vegas but thing's don't go to plan when they wake up the next morning with a tiger in their suite and no sign of the groom.
Director Todd Philips takes us on their adventures as they try to figure out the prior night's activities in hopes to locate Doug in time for the wedding.
While this 100 minute film is based more so on the party side of Vegas, there's some casino references present and we get to see the gaming floors of Caesars Palace. Not to mention the hilarious scene paying homage to Rain Man featuring Alan.
If celebrity goss is your jam, check out our guide to the biggest celebrity high rollers.
Best for: Casual gamers. If you're into light hearted comedy and want to play easy games for real money opt for a huge range of casual games at Casino.com
For a large selection of online casino games and great welcome bonuses for new players, we recommend checking out Raging Bull Casino, our top-rated casino site for players from United States.