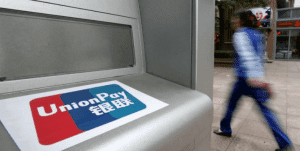 Crown Resorts has taken yet another beating as the Chinese government hone in on the Macau gambling industry, now limiting ATM withdrawals.
As of Saturday, December 10, Chinese UnionPay bankcard holders can only withdraw 5000 patacas from ATMs, a capped limit which has fallen from the 10,000 patacas originally eligible to be withdrawn.
This is set to hit the Macau gambling powerhouse incredibly hard, with stocks plummeting as a result, including a 13 to 14 per cent drop in Melco Crown Entertainment Limited stocks – a joint venture with Australian company Crown Limited. Also facing the brunt of the government move is Wynn Resorts, with a 10.6 per cent market drop, and MGM with shares dropping 4.3 per cent.
A source told the South China Morning Post the withdrawal capping is a result of 10 billion patacas in China UnionPay ATM withdrawals being made in one month alone.
"What has happened is that individuals are turning up at ATM machines with stacks of cards from individual account holders and are withdrawing 10,000 a time," the insider said. "The authorities have decided it is time to act and Beijing is backing the move."
An investigation by the Post has also targeted Singapore's Marina Bay Sands resort which is suspected of using a UnionPay scheme where cards are exchanged for vouchers that can be used for casino chips. It is alleged this scheme could be used as an an attempt to get around China's currency controls.
Macau political commentator, Sonny Lo, said this is about the attempts to close the door on ­capital outflows being made by Beijing.
"At the end of the day, national security is at stake for Beijing when it comes to the integrity of their currency and its outflow in massive amounts," he said. "This is what is behind these increasing moves by Beijing to stem capital outflow."
This comes as Japan is inching closer to legalising casino gambling in the country, making it the next big powerhouse due to its proximity to China and population of wealthy residents.
A lower house committee in the Japanese parliament passed the Integrated Resort Promotion bill last week, which will allow casino gambling in the country. Support was voiced by the Liberal Democratic Party (LNP) and the opposition Nippon Ishin no Ka.
The bill will now go through the approval process in the upper house of the 'Diet' and if passed, Japan could ultimately become the next hot spot for Asian gamblers.


It's quite obvious the Chinese government is determined to shutdown the gambling industry in Macau. While Australia has tried to hone in on the VIP market left open by the gambling crackdown in Macau, Crown has ended up as a target in the crackdown with 18 staff detained and now a drop in their Macau casino shares.
This gives potential Japanese operators the chance to stride is and nab the wealthy Asian market – perhaps giving an edge for the IR bill to pass. Provided all goes well, we won't be seeing a land-based casino in Japan until 2023, so Macau, and perhaps Australian operators, have plenty of time to fight back.
Where can I play online for real money?
Are you from United States? If so, Raging Bull Casino is our #1 recommended choice for your region thanks to its trustworthy licensing, hundreds of real money slots and table games and multitude of safe deposit options which make getting into the game and withdrawing winnings hassle-free and secure.