Berlin casinos
Berlin casinos
Estimated reading time 4 minutes
Provided you aren't heavily intoxicated from the steins of beer you've accidentally ordered, punters can head to one of the two major casinos in Berlin, or opt for the three smaller versions scattered around the historical city. Australians are welcome, as are locals and international visitors too – so save your Prost for Munich and try your luck on the tables.

Best real money online casino websites for Berlin
Spielbank Casino – five locations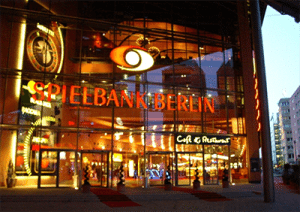 Spielbank has five casinos around Berlin, with one major one featuring table games, electronic gaming machines, and poker, another offering just table games and poker, and three smaller casinos which provide automated gaming and the occasional poker table too.
You will also find some food options here, including fine dining at the major casino, and a buffet at one of the smaller casinos.
Potsdamer Platz casino
The main casino in Berlin is the Spielbank Casino located at Potsdamer Platz, in the district of Tiergarten. It was established in 1975 and has been operating ever since, opening daily from 11:00am and running until 3am.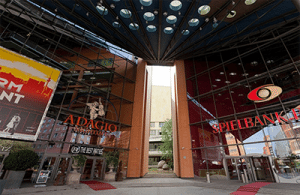 The casino has three levels with over 300 pokies on the basement level (this is the smoking level), the poker on the ground level, and table games on the first level. Poker tournaments and cash games open at 17:45 on weekdays and 15:45 on weekends
To get into the casino and gain access to all three floors you will need to pay €2.50 if you don't have a player card, or €2 if you do. Sign up if you plan to go regularly which will only take a few minutes. This is the only casino of the five in Berlin – all owned by the same company – which charges a fee to enter. You also must be of 18 years of age and present proof with valid photo ID upon entering.
While the dress code is casual, it is a requisite for men to wear long pants and closed in shoes, and it is advised to wear smart casual if you plan to head to the Casino Royal section of the casino. It opens from 15:00 daily on the second floor of the Baccara Bar and houses the table games with limits ranging from €10 in the more casual area to minimums of €500 in the VIP areas.
There's a wide range of drink choices and a fine dining menu which you can indulge in between table games too.
Fernsehturm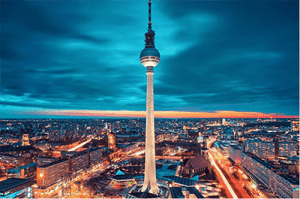 Fernsehturm means TV tower in German and this is apparent once you realise the location of the casino. It's inside the most noticeable land-mark in the city – the TV tower is incredibly high with a circular globe near the top and illuminates at night.
The casino is a bit smaller than the one in Potsdamer Platz and is located a few kilometres away but you will still find pokies, table games, and a poker floor with two cash games – NL Texas Hold'em and PL Omaha – and tournaments starting at 19:00 with buy-in from 14€ up to 55€.
Admission is free here and it is open from 11:00 to 3:00, with the roulette, blackjack and poker table games open from 18:00.
The dress code is smart casual here too.
Ellipse Spandau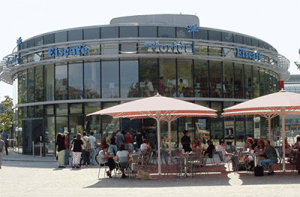 The casino located in Spandau, around 16kms away from the major casino and is a main attraction in this town of Berlin. When you get off the train you will notice it immediately due to the ellipse shape with a glass façade – yes gamblers can see outside and this may help those who lose track of time.
Open from 11am, admission is free – you still need to prove your over 18 with ID – and players can enjoy around 100 electronic gaming machines which have very small minimum bets for visitors.
Despite the smaller size it is advised to wear smart casual clothing.
Nahe KU'DAMM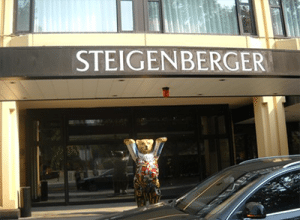 Another small casino offering automated gaming is located a few kilometres away from the Potsdamer Platz casino in the other direction of the Fernsehturm casino. There's the Steigenberg Hotel located in the same area so you can stay here, game and explore the city of Berlin.
The gaming is open from 11am with electronic gaming machines, such as electronic roulette available. Smart casual dress attire is still required despite being a smaller casino.
Neukölln
A bit further out than the rest of the casinos, but not as far as the Ellipse Spandau casino is the Neukölln casino. This is a smaller casino but you will also find poker here among the range of electronic games, unlike the other two smaller casinos by Spielbank.
Automated gaming is open from 11am, with just 60 machines available, while the small poker room featuring four tables opens at 17:45 PM. There's regular tournaments and a range of buy-in options.
You will also find a buffet type restaurant located as you enter the casino here, for those a little peckish after a few poker tournaments.
If you're travelling around Europe, you may be interested in visiting other casinos too, such as Casino Barcelona. For online play, we recommend Raging Bull Casino as our top-rated casino site for players from United States, which has some excellent welcome bonuses available for new players.