Estimated reading time 3 minutes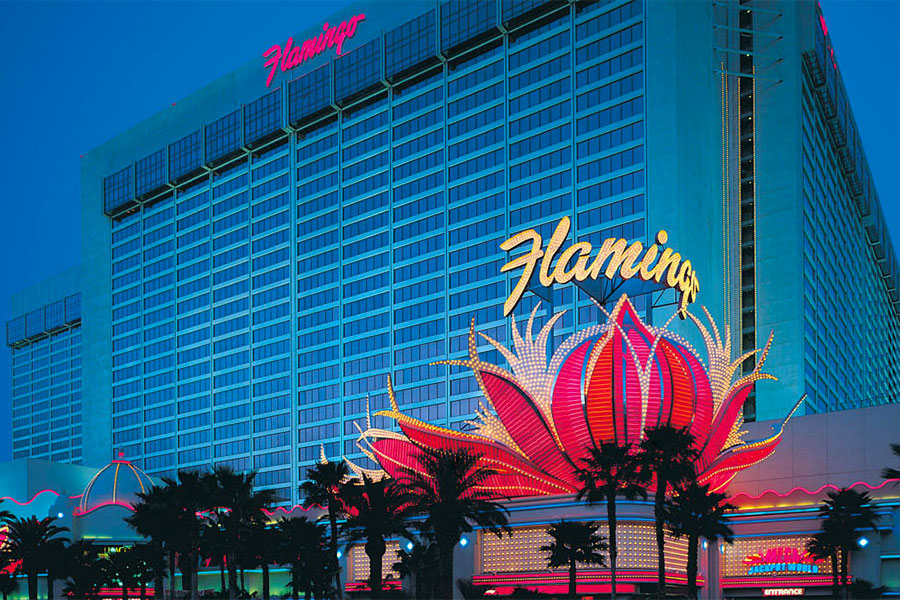 Caesars Entertainment has ended its plans to sell one of its many properties in Las Vegas. The gaming and hospitality giant halted the transaction rumors during a call with investors where Caesars announced its results for the third quarter.
Since the start of 2022, Caesars' intention to sell one of its Strip properties within the first six months of the year was widely known. Flamingo was the suspected property that would be put on sale with a possible $1 billion price tag.
On Tuesday, the CEO of Caesars, Tom Reeg, revealed that the sale would no longer happen and that the company would keep its Las Vegas portfolio intact. He also noted that, at the moment, the market was not favorable and that the property considered for sale's cash flow had seen a significant increase.
"Despite us talking about how this was a discretionary process for us, it created an unnecessary overhang in the stock," Reeg said.
The news that the asset sale had been scrapped did not seem to faze Caesars' investors, as the casino operator's shares rose to 5.43% during after-hours trading.
Analysts and investors previously revealed that Caesars would reduce its mounting debt after selling off the property on the Strip. Despite not selling anything, the Casino organization has managed to cover some ground on the debt-paying front.
Caesars was around $13.7 billion in liabilities at the start of the third quarter; however, by September 30, they had reduced the figure to $13.3 billion. The casino giant has $244 million in restricted cash as well as $944 million in cash and its equivalents.
In a statement, Bret Yunker, the CFO of Caesars, explained how the company had made a dent in its substantial debt within the short period. He said the casino operator made use of its net asset sale proceeds as well as a free cash flow to reduce its debt.
"We continued to reduce debt during the quarter using net asset sale proceeds and free cash flow totaling $880 million. In early October, we successfully upsized our pro rata bank facilities to $3 billion, including a new $750 million Term Loan A and a $2.25 billion Revolving Credit Facility that mature in 2028," said Yunker.
Although Caesars' sale of its Las Vegas property was common knowledge at the start of the year, analysts adjusted expectations as time passed. Several of them recently said they did not expect the transaction to occur this year.
READ: Best online casinos for US gamblers
Due to the macroeconomic environment constantly moving against real estate and commercial sellers, this is not particularly surprising. Speculation that creditors will implement stricter lending standards and rising interest rates are both factors that have worked against companies that seek to sell casinos, commercial properties, and others.
During the third quarter results call, the CEO of Caesars, Reeg, revealed that the casino operator could not get the $1 billion-plus asking price required for the sale of Flamingo. This is expected because previous prospective buyers reportedly brooded over the amount of money that would go into that property in particular.
This includes investing in it to enhance its value as well as future performances after being taken off the Caesars Rewards program. Caesars will continue with its list of Strip properties as their value has seen some increase over the past months. The casino company also revealed that the most successful month in the history of the organization was October.
For the period, which came to a close on September 30, Caesars recorded an improved revenue compared to the third quarter of last year. The operator reported 24 cents a share on revenue of $2.89 billion. In 2021, they recorded $1.10 per share on sales of $2.69 billion.
The same store-adjusted EBITDA also saw an increase from last year's $880 billion to $1 billion this year. Analysts previously expected Caesars' earnings of 23 cents a share, and investors were likely excited by the reports from Caesars Digital.
Reeg revealed, "Caesars Digital reported strong revenue growth in the quarter and a smaller than expected EBITDA loss driven by improved operating efficiencies."
Between July and September, the unit experienced a $38 million loss, which is significantly lower than the $164 million loss suffered a year earlier. Caesars also included enhancements to its Atlantic City properties set to be completed in 2023.