Estimated reading time 3 minutes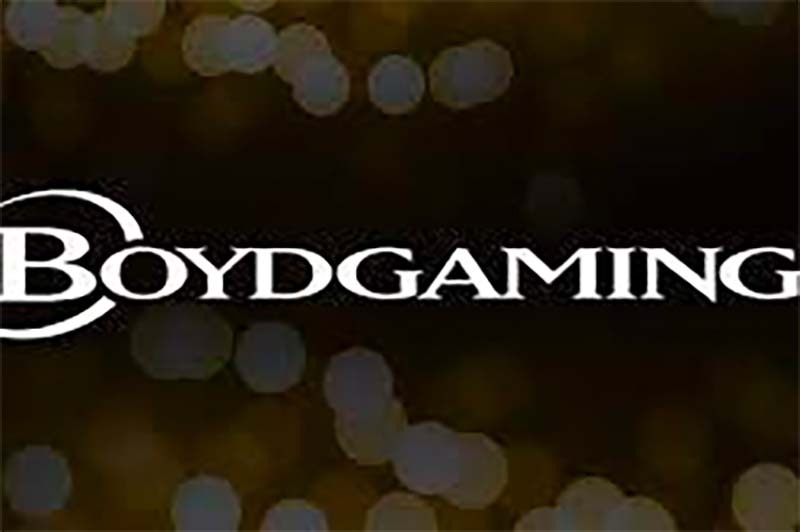 US gaming operator Boyd Gaming has released its financial report for the third quarter of 2022. The period started in July and concluded on September 30, 2022.
Boyd Gaming recorded a 4% increase in total revenue despite rampant economic challenges. The company's revenue report was released on October 26 and spanned its 28 subsidiaries across 10 US states, including 11 in the company's home city.
Boyd Gaming announced its revenue increased from Q3 2021's $843 million to $877 million in Q3 2022, while their quarterly net income also experienced some improvement, moving from $138 million during the same period last year to $157 million.
The company had a slightly lower EBITDAR than its Q3 2021 report of $340.7 million and it accumulated $337 million in EBITDAR from July to September this year.
Boyd's share price for Q3 2022 was also unveiled with it sitting at $1.46 per share, which is much higher than the $1.21 report from Q3 2021.
The Q3 2022 adjusted earnings amounted to $159.2 million, which is almost a 7% increase compared to the $149 million for the same period in 2021. Boyd Gaming's excellent results were a result of a 5% year-on-year increase in terms of core customers' play.
The gaming company also mentioned non-gaming product offerings that added to its Q3 2022 revenue.
The hotel business increased by 5% year-on-year as a result of the room occupancy growing by 6%
Hotel guests also led to a remarkable yearly increase of 10 per cent and this indicates that Boyd drew high-paying patrons to its hotel and gaming locations. The food and beverage sales revenue notably received an 11% increase compared to the recorded amount for Q3 2021.
The President and CEO of Boyd Gaming, Keith Smith, released a statement after the quarterly report and acknowledged the company's "strong operating performance" as the reason behind yet another quarter of impressive results.
"This quarter was another solid performance by our company, as we achieved third quarter EBITDAR that was second only to last year's record quarterly performance," Smith said.
"These results were driven by our continued focus on core customers and sustained efficiencies throughout our business, as our operating model is successfully meeting today's challenges and delivering consistent results.
"Our strong operating performance is producing robust free cash flow, allowing us to return nearly $500m in capital to our shareholders so far this year. Overall, we are encouraged by the resiliency of our business and remain confident in our strategy and our ability to deliver consistent results in the current economic environment."
Boyd Gaming's shareholders received a dividend of $0.15 per share for Q3 2022, distributed on October 15. The gaming firm also acquired a share repurchase program where $135 million was spent between July to September.
Boyd Gaming has overall paid out more than $480 million in dividends and shares repurchases to all its shareholders.
The share price has risen considerably in the past five days in anticipation of the third quarter report, with a just under 4% increase, indicating how confident traders were in the fiscal position of Boyd Gaming.
Boyd's impressive revenue report has trounced the top and bottom line estimates for nine quarters in a row. It has also caused Boyd to be termed "boring" by Stifel analyst Steven Wieczynski.
He claimed that the term was positive, especially in times market participants seek dependability and clarity in the subdued casino equity space. Wieczynski added that he applauded and welcomed the steadily improving results of the gaming company.
"Boring could and should be viewed as a good thing in this current uncertain macro environment. While some investors will probably yawn at BYD's consistent operating results and ask how much more is to come, we would 100% disagree and welcome these kinds of steady results," Wieczynski wrote.
The analyst also expressed appreciation for the healthy operating margins as well as the active free cash flow generating capabilities of the company. Wieczynski noted that they were being conveyed to investors as buybacks and dividends.
Boyd Gaming Q3 results reveal that its trends are still sturdy, which means customers are still making trips to its venues despite the rising interest rates and inflation.
"While we aren't sure when/if the consumer will start to crack, based on the current macro backdrop and the potential for some kind of consumer-led recession to rear its head sometime soon, we believe remaining cautious with our forward-thinking is most prudent at this point," Wieczynski said.
"While BYD noted that their core customer trends have not weakened at all through October, we believe investors will probably continue to brush off that commentary and instead focus on 'what's to come over the next couple of months.'"
Boyd Gaming is a powerhouse in the online casino space, with the company boasting several divisions that create online slots, blackjack, roulette and many other types of casino games.