Estimated reading time 2 minutes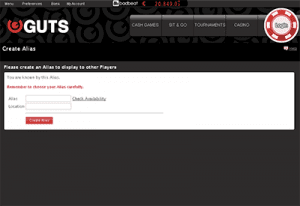 In what appears to be a trial run for the MPN network, Guts officially released the MPN (Microgaming Poker Network) Mac Poker Client yesterday.
Mac users will be able to enjoy all the poker games PC users-only have been treated to at Guts Poker.
This means no more appointments at the Genius bar due to being confused with the limited poker games the Web client offers.
Players will now have full access to the entire poker catalogue including 7 Card Stud, Razz, 5 Card Stud, 5 Card Draw, Blaze Poker, and more.
To try it out for yourself, head to Guts, navigate to the poker room and you will find the download link.
For players who don't have a Mac, or perhaps have spilt coffee all over theirs, you can go in the running to win a brand new Macbook Pro as Guts celebrate the release of the MPN Mac Poker Client at Guts.
All you have to do is enter the Mac Client Tournament on October 6 at 20:00 CET (5:00 AEST), with a buy in of $5.50. Take out your opponents and you will score a new Macbook Pro to download the new Mac client on.
Guts online casino are the first to offer the Mac poker client on the MPN, with a two-week trial allowing them to fix any problems. However, according to a Guts customer service representative, it is here to stay. If you find any issues you can email poker@guts.com.
About MPN Mac Poker Client at Guts
In August 2015, Guts signed a deal with the MPN and a downloadable poker client for PC users was added. Unfortunately, Mac users had to access a limited version of games via the Web client.
Regardless, poker players have since been able to participate in tournaments, with Microgaming's MPN offering a highly-reputable platform for Guts players.
Additionally, Guts have maintained their reputation for promotions, offering regular poker bonuses for all players, irrespective of their device, to take advantage of.
This new addition will now allow all players to play the full poker catalogue.
You do need an account with Guts online casino in order to access the poker client, so follow our links and you can download the client to your Mac instantly.
For players from United States, Raging Bull Casino is fully compatible with Mac OS X devices and is one of our top-rated instant play casino sites.