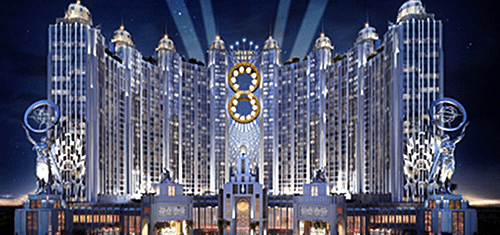 It's been a tough two-year stretch for Asia's gambling mecca, but the city looks to be on the up once again.
For the first time in 26 months, Macau's monthly gambling revenues jumped, reigniting the world's biggest gaming market amidst a slew of new mega casinos.
Chinese president Xi Jinping had worked hard in an effort to diversify Macau's appeal outside of gambling, initiating a corruption crackdown that drove away a lot of the city's high-rolling VIPs.
However, the city-state's shift towards mass market appeal, fuelled by a consistent stream of new mega resorts by renowned casino and hotel consortiums, appears to have paid dividends, with players flocking back to the tables.
Analysts predict that monthly gaming revenue for August jumped 1.1 percent to 18.84 billion MOP ($3.1 billion), compared to the same period in 2015.
Gaming analyst Aaron Fischer told AFP the rise came from an increase in tourist arrivals and a better mass market.
"We've reached the bottom and things should start to improve next year," Mr Fischer said.
However, the monthly rise is dwarfed by a steady yearly decline, with revenue for the year until August falling 9.1 percent.
"This year we may still see a decline for the full-year gaming revenues, but next year we should see an increase," Mr Fischer said. "It will be largely driven by the mass market, and the addition of the new properties."
Macau has celebrated the opening of a number of big new resorts in recent months, including the $4 billion Wynn Palace, which opened its doors last month.
The "mass market" that analysts refer to ties in launches by Galaxy and Studio City, with artificial river rapids and huge ferris wheels built up in an effort to attract families.
There's also the forthcoming launches of The Parisian later this month.
Despite the city's slump, Macau is still the world's gambling giant. It leads the US' entertainment capital, Las Vegas, in terms of yearly gambling revenue.
Online casinos with the same premium experience as Macau
Not all of us can fly over to Macau for a weekend and enjoy the luxurious gambling experiences it has to offer. Thankfully, several top-rated online casino sites offer similar gaming experiences via mobile and desktop from the comfort of your own home with stellar VIP membership programs and high-stakes live dealer tables streamed to your screen. United States players are recommended to visit Raging Bull Casino to find the best real money slots and table games offerings the Internet has to offer.