Estimated reading time 2 minutes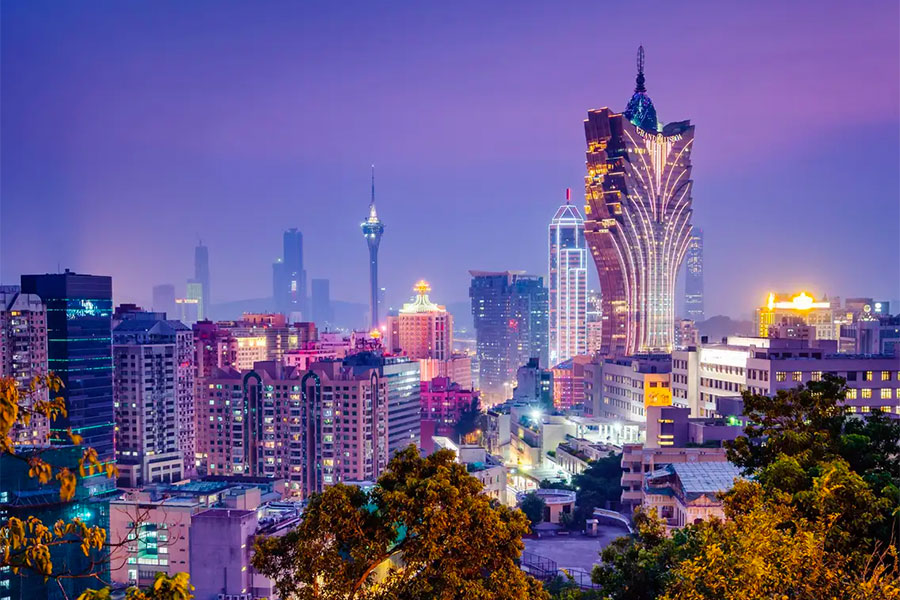 Macau's gambling regulator revealed on Saturday that it had extended the licenses of its six casino operators, with Malaysia's Genting Group failing to secure a gaming permit for the Special Administrative Region (SAR).
This renewal spans a period of 10 years, which will start in January of next year. The operators in question are MGM China, Sands China, Wynn Macau, Melco Resorts, SJM Holdings, and Galaxy Entertainment Group.
Macau is the only region connected with China that permits casino operations. The companies behind the SAR's licensed casinos, which began operating about 20 years ago, have been able to invest approximately $50 billion in the city.
READ: Macau casino stocks react as China eases travel restrictions
Many gambling analysts have found it surprising that Macau declined to accept Genting Group, which is managed by billionaire Lim Kok Thay. However, others see the sense in sticking with established companies.
"It would've been too much trouble for the government to deal with the consequences of losing a license-holder and gain only a decent operator," said the managing director of gaming consultancy 2NT8 Limited, Alidad Tash.
"It's not all lost for Genting, however. By going through the selection process, they are actually vetted, and in a position to swoop in for a joint partnership if one of the remaining concessionaires runs out of cash."
According to Ben Lee, managing partner at IGamiX Management & Consulting, Macau has prioritized maintaining the existing condition of things rather than delving into new opportunities.
"It would seem that Macau prefers the status quo to change and potential new opportunities. Our speculation is that employment continuity is probably the main over riding consideration," he said.
However, the president of the Macau Commission for Gaming, Andre Cheong Weng-chon, has come to defend the decision, noting the criteria that were used to grant the applicants.
"The licences were awarded on the social responsibilities on the tender documents [that] ensured stable opportunities in Macau," he said.
"We also considered the bidders' previous experience in local gaming and non-gaming businesses. Did they have a successful experience or track record?"
While some parties are disappointed about Macau's decision, operators who were granted licenses have made official statements expressing their happiness to maintain operations in the city.
"We are honored to have been selected and granted a provisional award for the concession to operate gaming in Macao," Melco Resorts chief executive Lawrence Ho said.
SJM Holdings also said it has "full confidence in the development prospects of Macao, and looks forward to continuing to make positive contributions to the sustainable development of Macao's economy in the next 10 years".