Estimated reading time 3 minutes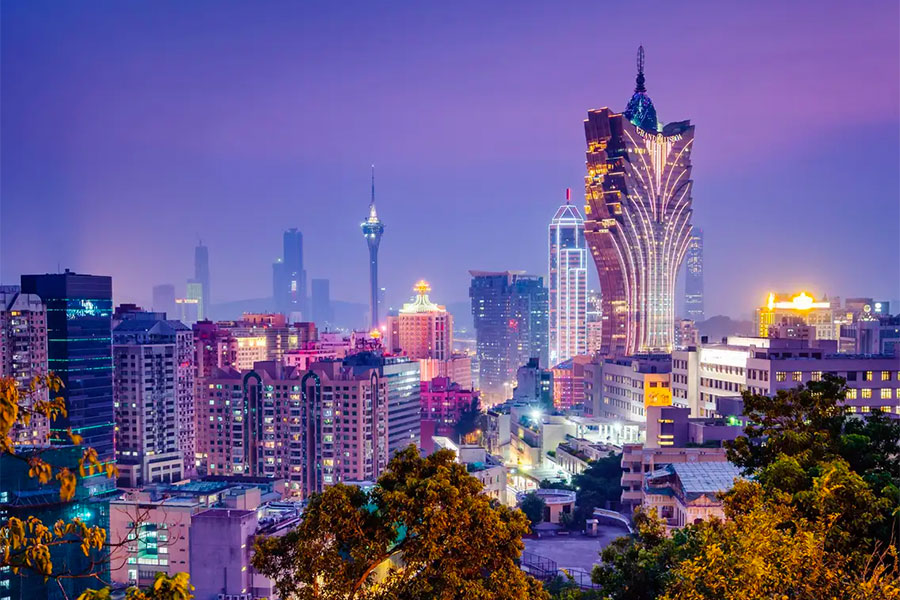 China has softened the entry procedures placed on foreigners traveling to the country. The announcement was made on Friday, and Macau quickly followed suit and revealed that it would also relax its border restrictions.
The Chinese National Health Commission declared that from Saturday, November 12, travelers' time spent in quarantine would be reduced to five days in a government-designated hotel. Foreigners were previously required to spend seven days in quarantine.
Despite the reduction, foreigners will have to stay three days in self-isolation before being allowed to mingle with the general public. The People's Republic labeled the updated entry policy as the '5+3' quarantine scheme. The last entry policy arrangement was '7+3', which meant seven quarantine days and then three days for self-isolation.
Another aspect of the easing of the zero COVID policy is that only one negative nuclei test will be required within 48 hours of arrival. China previously asked for two negative tests from foreigners.
While in the three-day isolation, travelers are only allowed to leave their place of isolation after they tested negative. They were also to upload proof of the result to the Chinese Health Code monitoring platform.
As soon as the positive result is uploaded and accepted by the platform, the Health Code app of the foreigner will show a QR code that will identify the individual's risk of COVID-19 infection as 'green'. This means that the user is not at risk of being a carrier of spreading the virus.
The updated policy also allowed government health officials to hold off from reporting secondary close contacts in numerous circumstances.
Several markets had a positive response to China's easing of its stringent zero-COVID policy, which previously kept visitors on their toes. Hong Kong and Macau are the two Special Administrative Regions (SAR) in China. The latter notably follows the 'one country, two systems' principle of Beijing.
READ: Macau shifts spending focus to non-gaming investments
Macau is self-governing and is armed with its own government as well as legal and financial affairs. Despite this, the region is internationally protected by mainland China. Macau follows the lead of China in terms of national security measures, which include the pandemic.
The six concessionaires in Macau have suffered significant losses since the zero-COVID policy was implemented due to the scarcity of tourists. The reduction of the restrictions for travelers will bring about substantial development for Macau's casino industry.
During the implementation of the zero-COVID response initiative, Macau was forced, along with other Chinese cities, to go on complete lockdown when new coronavirus cases were detected. Due to this, the SAR could not make a proper gaming rebound. Prior to the pandemic, Macau was the richest gaming market in the world; however, it suffered huge losses.
When China's update concerning the relaxed COVID restrictions circulated, investors entered the country's market in hopes of a possible recovery. On Friday, during the early trading, considerable gains were made by shares of four Macau licensed gaming operators, which were publicly traded in the US.
Melco Resorts recorded the most, with shares going over 10.5%. Wynn Resorts came in second with 7.25% and then Las Vegas Sands with more than 5.5%. MGM Resorts saw an improvement of 2.7%.
On Friday, Macau revealed that it would no longer initiate mass testing rounds, which would involve the entire region. Testing blitzes of this nature were usually ordered during new COVID-19 clusters which occurred in the past.
Although there will not be a significant improvement in the travel numbers until the quarantine is scrapped, the changes to the pandemic requirements will likely improve foreign visits to both China and Macau.
Most of the world continues to wait for China to end its zero-COVID era and attempt to co-exist with the virus. Chinese people also want things to return to normal, and according to a recent report, residents are tired of having a mandatory smartphone app dictate their movements.
"My life is for sure not comparable to what it was three years ago. I just stay in Beijing," a resident said.
China's prior zero-COVID policy included using snap lockdowns, quarantines, extensive contact tracing, and mass testing to kill off infections once they emerge. The approach had a 'circuit breaker' mechanism that allowed China-bound flights to be suspended. This is only applicable if the airline is discovered to carry a specific number of passengers that produced positive COVID-19 tests upon landing.