Estimated reading time 3 minutes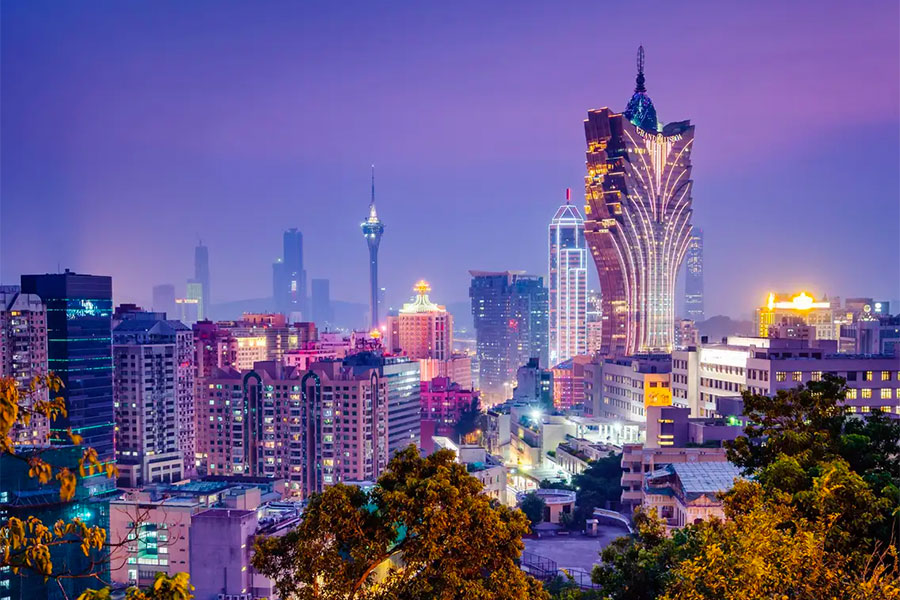 Due to the recent retendering process in the Macau casino industry, authorities have demanded that concessionaires invest in non-gaming-related expenditures.
Credit Suisse analysts cited retendering scheme-related checks and estimated that a new generation of Macau operations might have to spend between USD $1.27 billion to $2.54 billion in the next decades on non-gaming activities. This is in return for the issuing of gaming rights by the government.
Macau currently has six operations in the region that are fully established. They include Galaxy Entertainment, MGM China, SJM Holdings, Sands China, Wynn China, and Melco Resorts & Entertainment. The companies have all turned in bids for permit renewal.
With the inclusion of Genting Malaysia in the Macau gaming industry, the region will now have seven bidders vying for the six available slots for license renewal. The Malaysian conglomerate submitted a proposal to start operations in the SAR last month, and according to reports, the bid was accepted.
While this means that the proposal is under review by officials, analysts and industry executives are of the option that the Genting overture should be taken seriously.
Macau recently updated its gaming regulations to benefit its six license holders so Genting Malaysia entering the industry could take the spot of a current concessionaire.
Credit Suisse's report disclosed that the Macau industry would shift from focusing on capital expenditure to a phase of operating expenditure. Capital expenditure in Macau is evidenced by the numerous large-scale developments in the district of Cotai done in the two-decade concessions which were issued at the start of the century. According to the bank, the investment would be established on an event-driven strategy.
Macau's government previously revealed it had no intention of releasing new land for casino projects during the next concessions period. Credit Suisse analysts Lok Kan Chan, Sardonna Fong, and Kenneth Fong disclosed that for each operator, an estimate of between HKD10 billion to HKD20 billion on non-gaming spending was expected for the next 10 years.
The bank's forecast concerning Macau's non-gaming spending is not particularly surprising. The region's authorities have been encouraging operators to do so for several years now. China is still against wagering and has been pushing Macau to create more reasons aside from betting for tourists and businesses to take trips to the region.
"On a very conservative basis by assuming an operator could only recoup 90 percent of operating expenditure (on non-gaming spending)," Credit Suisse analysts wrote.
"The annual net spending would be a contained $12.73 million to $25.47 million per operator, or approximately 1 percent to 2 percent of earnings before interest, taxes, depreciation, and amortization (EBITDA)."
While the non-gaming spending mandate may inconvenience some operators, others will see it as good news and a call to increase other related expenditures. Analysts claim that Las Vegas Sands' Sands China will likely retain its license to operate in Macau due to its long track record of allocating non-gaming funds.
"So far, the discussion has been mainly about nongaming investment. We believe there will be one more meeting before the announcement of the provisional gaming licenses by mid-to-late November," the Credit Suisse analysts continued.
The bank further revealed that industry participants claimed that the Macau government had previously told a number of operators to begin making preparations for non-gaming events and functions from 2023.
"This indicates the government is very keen to wrap up the process," Credit Suisse suggested. The events could be offerings compiled for leisure travelers or meetings, incentives, conventions, and exhibitions (MICE).
They added that if the operational expenditure is focused on the new concessions instead of capital expenditure, each side could experience a win. The assumption is based on the fact that authorities in Macau want to decrease how much it depends on tourism from mainland China and reel in visitors from overseas.
"We believe a line-up of world-class events will enhance the sustainability, uniqueness, and attractiveness of the sector," the Credit Suisse analysts wrote.
They also said that the investment would provide more non-gaming revenue and a "positive spill-over to gaming revenue" for investors. Both of which, the analysts claimed, were significantly better than building even more gaming venues.
"For the operators, given the uncertain recovery outlook and relatively stretched balance sheet, lower capital commitment that spread across a longer period would also allow flexibility for them," Credit Suisse.