Is online gambling legal in New Zealand?
Is online gambling legal in New Zealand?
Estimated reading time 3 minutes
Online gambling laws in New Zealand are stricter than they are in Australia, and a commonly asked question among our visitors is if gambling online in NZ is any different than Australia's laws. There is complex legislation in place for New Zealand casinos, and in particular virtual casinos. Thankfully, for the average kiwi punter wanting to play and place their bets online, what they need to know is fairly straightforward; yes, you can legally play online.

Best online casinos for New Zealanders
While the betting landscape is forever shifting and the gambling industry changing, the current policies in New Zealand mean citizens can still bet online at their lesuire – so long as the Web-based casino venue in question is one which operates outside of the country.
The legalities of Internet gambling in New Zealand
The short and sweet of New Zealand gambling laws is this: interactive online gambling within New Zealand is prohibited, but it is 100% legal for players in New Zealand to place bets on websites that are hosted outside of the country. There are also some approved lotteries and outlets for placing wagers on racing and sporting events, but they must be regulated by the New Zealand Lotteries Commission (NZLC). For gamblers wanting to play online it's imperative to only play on online casinos hosted by international companies.
Penalties for breaking this law are very severe. New Zealand gambling corporations illegally hosting games can be fined as much as $50,000 and individuals can be fined up to $10,000 for simply playing games on these sites. It is also illegal for international online casinos to advertise on any New Zealand platforms.
Always be mindful of participating, conducting or using any illicit sites – it also doesn't matter which platform you access web casinos from. Gambling from mobiles, computers, iPads or another device are prohibited if you are accessing an illegal gambling host.
What New Zealand online punters need to know
Before playing any real money online casino games, be sure to have a quick check up on the Internet casino hosting the games. Find out who they are, where they're based and how reputable they are – it's important not to trust every internationally hosted gambling site. While it may be legal to gamble at international virtual casinos, their safety isn't necessarily guaranteed, and some research is required.
Whenever making transactions and sharing banking details on the Net, it's important to be selective about who you are giving information to. Only purchase credits on well-established and reputable sites. New Zealand legislators have been very firm on this point; if you choose to gamble on an online casino based overseas you do so at your own risk. If you are the victim of fraud when using international casinos you are dependent on the legal system of the host country. Therefore it's even more important to be sure that your Web casino of choice is hosted internationally as well as safe, secure and reliable.
We have compiled detailed and in-depth reviews of several of the best major online casinos for New Zealand players if you seek further information as to the best and safest Web casinos to play, for free and for real cash. If you are unsure about the validity of a virtual casino we strongly discourage you sharing any personal details and making any purchases. Any web casinos mentioned on our site will be safe and legal for you to play if you're in New Zealand.
What about lottery games?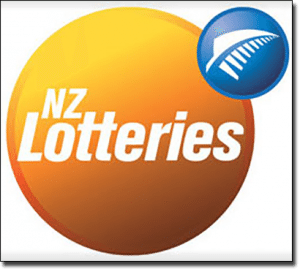 The exception to New Zealand's gambling rules are online games approved by the Lotteries Commission or Internet punting that is authorised under the Racing Act 2003. There are also certain lotteries run under sales promotions schemes and charities that are exempted from the laws. This means you must also be cautious when placing bets on racing and sporting events and when purchasing lottery tickets. Before buying any lottery tickets, verify that it is endorsed or approved by the Lotteries Commission.
Any online sweepstakes or other predictive competitions – be they sporting or otherwise – are prohibited under New Zealand's gambling act. Any competition where a participant is choosing or selecting winners for future games or sporting events generally involves a combination of skill and chance. For this reason it is classified as gambling, however if the competition is genuinely free then partaking in guesses is legal.
If you're aware of the rules then online gambling in New Zealand shouldn't be a problem. The key points to remember are:
Don't play on an online casino based in New Zealand. Your web casino must be based overseas.
Don't place wagers in competitions run by a New Zealand organisation unless they are authorised under the Racing Act.
Don't purchase online lottery tickets unless the competition is run by, or approved by the Lottery Commission.
As always, make sure you only trust your details with a reliable site. If it seems dodgy play elsewhere.
Stick to these rules and play on the casinos recommended on our site and you should be in the clear – happy punting!