Estimated reading time 2 minutes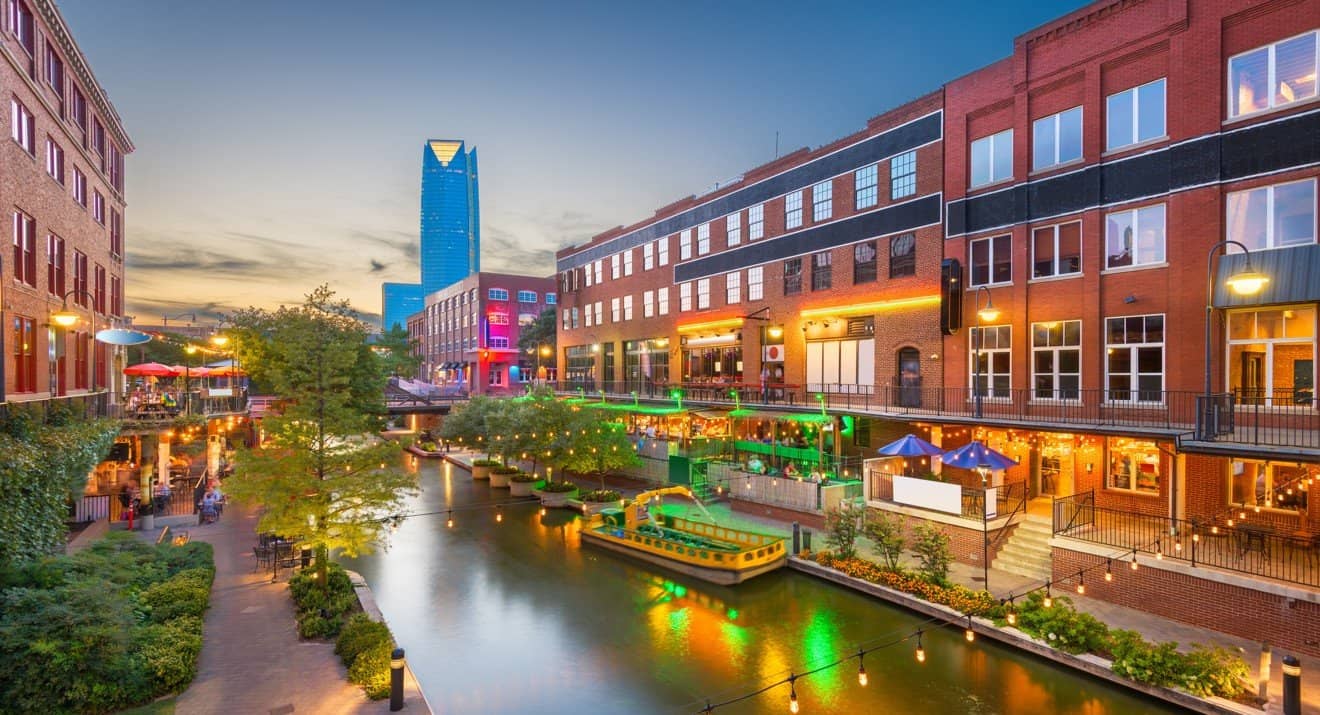 The Iowa Tribe of Oklahoma recently made an announcement regarding its collaboration with Caesars Entertainment Inc. The partnership is aimed towards managing a forthcoming casino resort situated along the Turner Turnpike, specifically located off Interstate 44, which lies between Tulsa and Oklahoma City.
With a strong emphasis on the extensive experience and successful track record of Caesars Entertainment in partnering with Native American tribes across the nation, Chairman Perri Ahhaitty expressed utmost confidence in their ability to develop a world-class, full-service resort experience for the tribe and its visitors.
"Caesars Entertainment is the largest gaming company in North America," Ahhaitty said in a written statement. "They have a strong track record of partnering with Native American Tribes across the country, making them an easy choice to help us develop a world-class, full-service resort experience."
The construction of the resort will be executed in multiple phases, with the initial phase primarily focusing on establishing a state-of-the-art casino facility complemented by a diverse range of dining options. Subsequent phases will entail the inclusion of a luxurious hotel, enhancing the resort's offerings.
However, specific details regarding the exact timeline for construction commencement and the precise location of the facility have yet to be disclosed, keeping eager enthusiasts eagerly awaiting further announcements.
Pertaining to the Iowa Tribe's historic reservation boundaries, it appears that only a small portion of I-44 falls within its jurisdiction, as indicated by the tribal boundary maps maintained by the state of Oklahoma. Notably, the Iowa Tribe of Oklahoma currently owns a vacant 65-acre tract of land conveniently situated just south of I-44, approximately five miles west of Chandler, according to records from the Lincoln County Assessor's Office.
Significantly, this land enjoys close proximity to the tribe's existing Ioway Casino, which can be found off Oklahoma 66. Moreover, the tribe operates another successful establishment, the Cimarron Casino in Perkins, further contributing to its presence in the region.
While it was previously reported that the Iowa Tribe had engaged in discussions with the Oklahoma Turnpike Authority regarding the potential construction of a new interchange on the Turner Turnpike east of Wellston, approximately twelve miles west of Chandler, recent communication on this matter has been scarce, according to spokesperson T.J. Gerlach.
Robert Livingston, the esteemed Senior Vice President of Development for Caesars Entertainment, expressed immense honor at the Iowa Tribe of Oklahoma's selection of their company as the ideal partner for this venture.
Despite concerted efforts to contact the designated media representative for the tribe, no comments were obtained at the time of reporting. However, anticipation continues to build as the Iowa Tribe of Oklahoma and Caesars Entertainment embark on this thrilling journey to create an extraordinary casino resort along the Turner Turnpike, offering entertainment and hospitality in the heart of Oklahoma.