Estimated reading time 2 minutes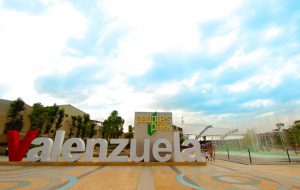 Valenzuela City in the Phillipines has taken a significant stride towards eliminating unlawful gambling activities within its jurisdiction, as evidenced by a recent city council meeting.
Mayor Wes Gatchalian, Vice Mayor Lorie Natividad-Borja, and 1st District City Councilor Ricar Enriquez were among the prominent figures present at the meeting.
Recognising the adverse impact of illegal gambling on individuals' lives, the council passed three ordinances aimed at directly addressing these issues. Ordinance No. 1105 emerged as a transformative measure by imposing a complete ban on Philippine Offshore Gaming Operators (POGOs) from operating within Valenzuela City.
Those found to be in violation of this prohibition will face severe penalties, including fines of up to ₱300,000 ($5,431) and a maximum imprisonment term of one year. This bold action underscores the city's dedication to safeguarding its residents through strict gaming regulations and cracking down on illicit gambling activities.
In addition to the POGO ban, Ordinance No. 1107 was enacted, temporarily suspending new applications for online gambling and Small Town Lotteries (STL) for a duration of five years. This moratorium will allow the city to thoroughly review its zoning ordinance and make any necessary adjustments. Existing businesses involved in online gambling and STL operations are expected to continue their activities without interruption.
Mayor Gatchalian, who has been at the forefront of this cause since taking office, expressed satisfaction with the passage of these ordinances. He emphasised the need for a comprehensive study, particularly regarding POGOs falling under the jurisdiction of the Philippine Amusement and Gaming Corporation (PAGCOR), and STL being administered by the Philippine Charity Sweepstakes Office (PCSO). Mayor Gatchalian made it clear that the city's intent was not to defy national agencies but rather to protect its citizens from the risks associated with gambling.
Addressing Local Practices and Illicit Gambling
However, the city council also acknowledged the existence of unique local practices, such as the traditional game of Sakla, often played during wakes to raise funds for burial services and support bereaved families. To tackle this issue, Ordinance No. 1108 prohibits participation in any unauthorised or illegal activities. Violators of this ordinance will be subject to fines of up to ₱5,000, while organisers could face fines of up to ₱50,000 and imprisonment for one year.
To strike a balance between tradition and regulation, Mayor Gatchalian announced that the city would contribute a minimum of ₱7,000 towards funeral expenses for Valenzuela City residents. This gesture of support aims to assist grieving families and reduce reliance on Sakla as a means of financial assistance during challenging times.
The recent ordinances passed in Valenzuela City exemplify the unwavering commitment of its leaders to protect citizens from the detrimental effects of illegal gambling. By taking decisive action, the local government seeks to create a safer environment while respecting and supporting cultural practices. As the city moves forward, it is hoped that these measures will serve as a model for other regions in the ongoing battle against illegal gambling.