Estimated reading time 1 minutes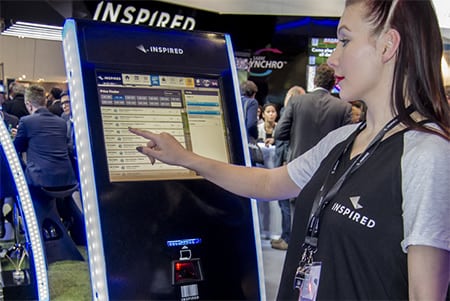 The New York-based Inspired Entertainment has had a major shakeup in its senior management team with Brooks Pierce taking over as the chief executive and president.
This comes after Luke Alvarez stepped aside as chief executive and president last May.
Lorne Weil is the new executive chairman, Stewart Baker the new executive vice-president and chief financial officer, and Daniel Silvers steps in as the executive vice-president and chief strategy officer.
Inspired is a virtual sports, mobile gaming and server-based gaming system provider.
New CEO Pierce said the company witnessed growth in its financial performance in the third quarter thanks to Greece.
The company's revenue increased 7.9% year-on-year to $36.9 million (£28.9m/€32.4m), with a drop in net losses from $8.3m to $4m. In addition, its EBITDA rose by 60.8% to $15.5m.
Executive chairman Weil, speaking on the company's performance, said the business is "building as envisioned" and its products "continue to deliver and gain traction" while "margins are benefiting from scale".
"We believe our strong performance in Greece is sparking interest in our innovative games and technology from operators around the world, further diversifying our geographic exposure," he said.
Weil also announced the company had struck a deal to provide its virtual sports products to the Pennsylvania Lottery.
Inspired was not the only firm to see an increase in revenue.
Label casino platform Aspire Global recorded an increase of 43% year-on-year to €24.7m, with EBITDA more than doubling to €5.7m with a margin of 22.9%. The company saw this growth thanks to the 2018 FIFA World Cup in Russia.
This saw Aspire's revenue for the first half increase 29% to €43.1m compared to last year, while its EBTIDA hiked to €8.5m.
Through a partnership with Cofina Media, the company launched a new sportsbook in Portugal and also collaborated with Aller Media Denmark to open a new online casino in the Danish market.