Estimated reading time 2 minutes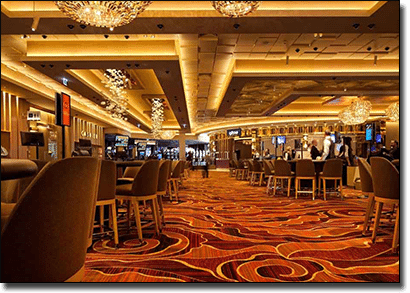 PUNTERS from some of the lowest socio-economic areas in Victoria are spending the most money on the pokies.
The biggest spenders were from the City of Brimbank, in Melbourne's West, who contributed $143 million to the states $2.6 billion expenditure on poker machines, figures from the gambling regulator show.
The figures, which show a $43 million increase on the previous 12 months, have emerged at a time when anti-gambling campaigner and heavily publicised Senator Nick Xenophon is using his strong election result to influence the coalition into stringent gambling reform.
His vision includes a set bet limit of $1 on pokies as well as a cap on how much you can spend in an hour. He is also pushing for a reform of sports betting advertising rules.
On the other side of Melbourne, in the South East, City of Casey residents spent almost $125 million on poker machines. Down the road, in Dandenong, an average of $1,000 is spent per resident on pokies games each year.
Other areas to top the $100 million expenditure on the slots, according to the Victorian Commission for Gambling Liquor Regulation, were Geelong and Whittlesea.
The last batch of results completed the financial year, and significantly only showed a 1.76% year-on-year growth despite there being more pokies games in circulation. In total there are 27,372 poker machines in operation in Victoria with this number now capped.
A big part of Xenophon's plan is to introduce change at State and Federal level, but there is reluctance among power brokers at state and federal level because of the lucrative nature of gambling and the fact many governments rely on money from gambling taxes.
Premier of Western Australia says no to pokies in pubs
Western Australian Premier Colin Barnett has ruled out allowing pokies in pubs.
Barnett and Racing and Gaming Minister Colin Holt both said pokies would not be allowed outside of Crown Casino, Perth. But it is being reported politicians are split on whether they should allow an expansion of other gambling products as part of the sale of the TAB.
"There will be no poker machines in Western Australia – that's not going to happen," Mr Barnett told reporters.
The pokies rules in Western Australia are the toughest in the country, in huge contrast to Victoria and NSW where the State governments rely heavily on gambling revenue.
The definitive ban on pokies comes with the state government set to sell off the TAB agency, with its privatisation potentially allowing products like Keno and Trackside to operate, according to Holt.
But since making the comments about expanded gambling products, Holt has clarified to say he expected potential bidders like TABCorp and Tatts Group to ask for products like that to be allowed.
Players still have the option of playing pokies online instead, with players from United States able to sign up for an account at Raging Bull Casino for real money or free play, with hundreds of online pokies titles on offer, along with a large selection of other casino games like blackjack and roulette.