Estimated reading time 1 minutes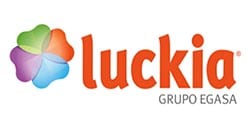 Spanish gaming operator, Luckia, has been granted Portuguese online sports betting and casino licences, which will allow it to commence operations in the country.
The Portuguese regulatory body, the Serviço Regulação e Inspeção de Jogos do Turismo de Portugal (SRIJ), last Monday issued the 14th and 15th online gambling licenses to the Luckia Gaming Group.
The company plans to operate in the country with the domain Luckia.pt.
Luckia was confident of receiving permission to operate in Portugal and was on public record as saying that, but records from the SRIJ show official permission was only granted on September 5.
However, the Luckia.pt domain remains showing lack of urgency as asserted by the company's president José González Fuentes during the company's 2017 fiscal performance review earlier this year.
In an interview with Spanish media, Fuentes indicated Luckia has not "much ambition in Portugal because it is a modest country" however its proximity to Spain makes the market important to the company.
That aside, he said the Portuguese online gambling tax regime is ridiculously outrageous; hence, making profits from online gambling very difficult.
Portugal taxes on online and poker revenue stands at 15-30%, with sports betting being taxed from 8-16% of wagering turnover.
The outrageous tax regime has contributed to the lack of interest from gambling companies to acquire licences to operate in the country's regulated online gambling market, a reason only eight companies hold the country's 15 online licences.
To address this, the Portuguese government proposed an introduction of a new 25% flat tax rate in all gambling revenue, but the decision was scrapped when the 2019 budget plan was officially presented to parliament.
Last February, Luckia was granted a licence to operate in Colombia's regulated online gambling market. The company also seeks to gain an operational licence for sports betting and casinos in Nigeria as it also eyes opportunities in Peru.