Estimated reading time 1 minutes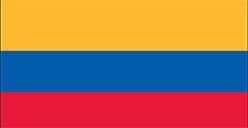 ROYAL Betting Solutions SAS has been awarded the 12th Colombian gambling license.
Colombian gambling regulator Coljuegos revealed on Monday that Royal Betting Solution now had its blessing to legally operate real money games on its Apuestalo.co domain.
Royal Betting, which is a venture of local commerce, construction, and services entrepreneurs, has received an initial three-year operational licence.
While announcing the new licence, the boss of Coljuegos, Juan Perez Hidalgo used the opportunity to provide information on the current performance of the regulated online market.
According to him, after the first licence was issued in July 2017, Colombian punters have wagered a total of COL$500 Billion (US$170m).
The Coljuegos has also made a total of $15b in fees from its licensees.
Hidalgo said as of May this year, about 870, 000 Columbian punters had so far registered with the local licensed site. This is an increase of 35% from that of April.
This is consonant with the number of approved gambling sites and increased expectations from the ongoing 2018 FIFA World Cup. In addition, 85% of the registered gamblers are men with the majority of them under the age of 40.
Hidalgo also revealed that 97% of the punters make cash deposits with an average deposit of $20k ($7).
He added that the highest payday was a COP70m ($23,800) payday on an unspecified event. A punter won COP8m payout on a COP1m wager when Mexico beat Germany, while a German supporter lost on a COP2m wager in that match.
He issued a strong warning to both local and international gambling operators, who are doing business in Columbia without the permission of Coljuego.
Such operators can face an eight-year prison term and a fine of COP234m ($80k) if caught.