Estimated reading time 1 minutes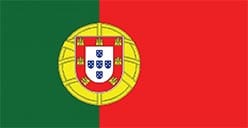 The Portuguese government has rescinded its proposal to introduce a new flat rate tax to replace its current online gambling tax regime, that has stopped many operators entering the regulated online market.
Portuguese media outlet Jornal de Negocios reported last week that the government has included a new 25% flat tax on online gambling revenue in its 2019 budget to replace the 15 – 30 % tax on online casino revenue and the 8-16% tax on sports betting turnover.
However, the news has in a recent report indicated that the proposed Special Tax on Online Gambling (IEJO), was not included in the final budget document sent to parliament.
On October 30, Members of Parliament will start debating on the budget, while the final votes on it will be on November 30, but it is unknown whether the proposed tax regime can be reintroduced during this period.
The current tax regime is burdensome to local licenced operators, making them pass it over to their consumers. This has resulted in punters not patronising the local operators but rather responding to the juicy offerings of internationally licensed operators.
The Portuguese gambling regulatory body Serviço Regulação e Inspeção de Jogos do Turismo de Portugal (SRIJ) issued its first online licence in 2016, but since then, only a few more operators have seeked accreditation.
Stakeholders in the industry have called on the regulatory body to put pressure on the government to review the current tax scheme. But the government seems not to be perturbed about the demands.