Estimated reading time 3 minutes
Anti-gambling vigilante Senator Nick Xenophon has branded pokies operators as 'malevolent bastards' and likened them to the National Rifle Association after their refusal to cap pokies bets.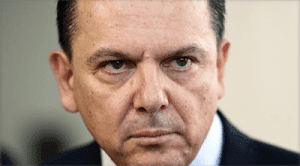 Following the rejection by Woolworths and pokies manufacturers to limit the maximum bet on video poker machines to $1, Senator Xenophon has pledged to find out why.
This has come after supermarket rival Coles requested the betting limits on its 3069 machines be capped, but the five operators behind them, including Aristocrat, IGT, Konami, SG Gaming and Ainsworth Game Technology, refused to do so. Since legislation prevents alteration of machines, except by the manufacturers, the request has legally been denied.
Senator Xenophon will submit a Senate inquiry into retail giant Woolworths and pokie machine makers as to why they've opposed the betting limits. Operators have already responded saying the limits would be ineffective and costly with current maximums set at up to $10 per spin.
Woolworths is the biggest operator of video poker machines – operating up to 12,000 units over 300 hotels in Australia – and has publicly said $1 betting limits will not be considered.
Woolworths spokesman, David Curry, told Fairfax Media reducing the maximum to $1 bets had no supporting evidence to reduce harm, and the request is unfair since other forms of gambling, including keno and lotteries, didn't have capped betting limits.
"We already have industry-leading, voluntary pre-commitment installed on all our gaming machines in mainland Australia, we're the only company to do so," he said.
"And if you look at the prevalence rates of problem gambling, they've more than halved over the past decade."
Still, Senator Xenophon has blasted the supermarket giant for allegedly contributing to encouraging addiction.
"On the political front, I'll be pushing for a Senate inquiry to haul the "pokie" machine manufacturers and indeed Woolworths [Limited] to explain to the Senate, to the people of Australia, why they refused to be part of making these machines less addictive," he said.
"I'll be seeking advice from senior counsel today in relation to whether there is any potential action under our competition laws in this country."
"Secondly, through my [Nick Xenophon Team] state colleague in South Australia, John Darley, I'll be looking at legislative amendments to the South Australian Gaming Machines Act to ensure that where an operator of machines wants to introduce features that are less addictive, less harmful, that lowers the rate of loss, then manufacturers should not stand in the way of that," he said.
"And in fact, regulators should do everything possible to facilitate that.
"And thirdly, pushing for a Senate inquiry to get to the truth of this, to get these operators to explain themselves and also to see whether they've had discussions with other operators including [James Packer-backed] Crown casino."
Chief Executive Officer for the Gaming Technologies Association trade body, Ross Ferrar, told Australia's Special Broadcasting Service changing the limits would be an incredibly complex legislative process.
"It would likely entail significant time, cost and resources to build, test and deploy new equipment to the standards of integrity and performance required," he said.
"It is an indisputable fact that Australia has amongst the lowest maximum bets in the world for poker machines and that speed of play in Australia is amongst the slowest in the world.
"Our industry remains committed to progressing harm minimisation initiatives where they are shown to be effective."
Xenophon and his team aren't the only ones annoyed about our gambling reforms (or lack thereof) lately, with church groups across Australia submitting a paper to the Senate Standing Committees on Environment and Communications calling for more to be done to effectively ban online in-play sports betting.
Are online pokies any better?
Whatever your opinion on the pokies, $1 betting limits would not go down well with the punters. Online pokies sites avoid all of this drama and allow players to choose for themselves what their betting maximum should be, and often encourages implementation of personal limits on a user level.
If you are from United States looking for a safe online pokies destination, look no further than Raging Bull Casino. We recommend them for their adherence to fair and responsible gaming practices, full licensing and regulation and high-quality real money games collection which can be enjoyed on-the-go or on the computer from the convenience of home.