Estimated reading time 1 minutes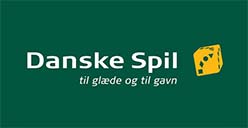 Danske Spil, the national lottery of Denmark, is live on the Microgaming Bingo Network.
A change to its license conditions means the Danish lottery is now allowed to join third party bingo operators, like the MBN.
"Now bingo has been liberalized in Denmark, it is crucial for us that we have a strong, competitive product," Head of Product at Danske Licens Spil Søren Schneider said.
"We need to ensure further growth and remain a strong market leader. Therefore, we are very pleased to move to the Microgaming Bingo Network and to continue developing the bingo product in close collaboration with Microgaming."
It was in the year 2013 that Danske Spil signed a landmark contract with Prima Networks Limited which was powered by Microgaming along with Betware. This deal witnessed Betware deliver Microgaming's suite of bingo and games to Danske Spil.
The license has been given by Spillemyndigheden which is the gambling authority in Denmark.
It allows players outside Denmark to access bingo rooms hosted by Danske Spill, which in turn gives much greater liquidity to the operation, making bigger prizes and jackpots.
Danske Spill has been welcomed to the Microgaming Bingo Network with wide arms and this is an important development for all.
Jean-Luc Ferriere, Director of Network Games at Microgaming, was thrilled to have widened the company's net into Denmark.
"We welcome Danske Spil to the Microgaming Bingo Network with arms wide open. This is a major development for all concerned. It's early days yet but already the signs are very positive for Danske Spil and its players."