Following the success of BrainChip in a Las Vegas casino, it has been announced the smart card reading technology will be rolled out at another US casino.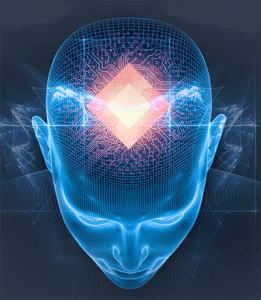 A deal was struck with an unnamed casino in Las Vegas in September last year and given the success of BrainChip's Game Outcome Solution technology it has now been deployed at the Mohegan Sun Casino in Uncasville, Connecticut.
The technology is based on the company's innovative Spiking Neuron Adaptive Processor (SNAP) technology which can identify the cards in a deck along with the outcomes, just as our brains would, and can pick up any mistakes or cheating, alerting gaming operators if it occurs.
Since current gaming monitoring relies on human review errors can occur, which is where the SNAP technology shines. It validates the outcome of each game played and improves the casino operator's visibility of errors and oversights, which are quite common in the land-based gaming industry.
BrainChip president and chief executive, Louis DiNardo, commented on the new deal in a press release.
"We have previously demonstrated success in Las Vegas at one of the largest gaming operators in the world and now have a meaningful relationship with one of the largest independent gaming operators in North America," he said.
"The gaming industry provides us a large and target rich environment for a solution that is now well proven," he said.
SNAP was developed at Curtin University in Perth, as well as in the US, by Peter van der Made and can learn autonomously, evolve and even associate information like the human brain. While it is user configurable and can meet multiple different applications, it is estimated it will save the gaming market as much as $US35 million (almost $AUD48 million) a year.
Smart technology is being taken on by land-based casinos all around the world as operators aim to make gaming as secure as possible. Just last year it was announced the top casinos in France were trialling MeReal Biometrics smartcards at the start of this year.
The smartcards use fingerprint technology to confirm the staff or player's identity via a sensor and an acoustic signature. There's also a rechargeable battery combined into the card, and it can be used to make secure payments, along with other applications, by confirming a match with the user.
SNAP on the other hand tracks events in real time from multiple sources and identifies repeating patterns in complex data streams to increase player and casino security.
Secure online casino sites recommended for you
Online casino sites use sophisticated digital encryption technology to safeguard all players personal and financial information, and are a lot more advanced in the security department than people tend to give credit for. If you are from United States and you're searching for a safe gambling site to play your favourite slots or table games, consider checking out Raging Bull Casino, well known for its reputable licensing and solid reputation with players over the Web.