Facebook pokies
Facebook pokies
Facebook has rapidly become a platform for lesser-known casino game developers to host their pokies. The site does have a lot going for it as a pokies platform; it's conveniently placed in that you don't have to navigate away from the site to find games, and social interaction features such as being able to chat with your Facebook friends in the game and invite them to play make it an attractive social media platform.

Best real money pokies sites
Facebook pokies
Pokies on Facebook are a thriving business. Some of the best-known gaming providers that use the social media site to launch their games make millions and millions. When you're playing pokies on Facebook with real money, you must first purchase Facebook credits, which can be used on a number of Facebook video games and basically act as cash.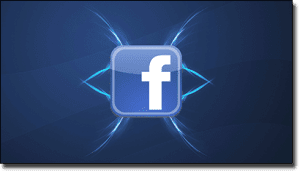 Despite this option, we recommend dedicated online casinos if you prefer playing with real money. Authenticity, game range and security are vastly superior at these venues which specifically cater to betting. Facebook slots exploit the popular social media platform to expose their games to mass audiences.
Many people play pokies via a Facebook application simply because they don't know where to find trustworthy online casinos, and don't realise how much higher quality the games and security is on reputable, dedicated Web casinos, such as the ones listed in the table above.
Zynga Games
Zynga Games is one of the biggest gaming corporations in the world, and certainly one of the most successful on Facebook. Chances are you've played a Zynga created game whether you know it or not, they're responsible for the likes of Farmville, Words With Friends and Draw Something.
Zynga was extremely successful with Zynga Poker, but most of their games don't venture into the casino genre. If you're a keen slots player looking for a variety of games you won't find much from Zynga. The only slots game they have on Facebook is The Wizard of Oz Slots game, which as you can guess is a pokies game styled in the theme of the classic film. The incredibly low quantity of slots games Zynga has is a major downfall.
Lucky Gem Casino
Lucky Gem Casino is decent if you're looking for fun slots games, but you have to be looking solely for slots, as they don't have any other casino games like roulette. Lucky Gem Casino pokies have a nice colourful and vibrant look owing to gaming software developer PopCap's signature artistic style. PopCap creates the slots on Lucky Gem Casino, and was also responsible for vivacious animated games such as Plants vs Zombies and Bejewelled – and their slots have a similar vibe to these games.
However, if you want to play easily with real money and want more flexibility in your betting options you're much better off playing at a Web casino who takes their paid slots seriously and as their main development focus – PopCap has stakes primarily in the video game field and their Internet slots creations are average at best.
Slotomania
As their name would suggest, Slotomania is another popular pokies provider on Facebook who doesn't offer other casino games. Even though they're dedicated to providing slots games, there isn't a heap of variety in their catalogue. They only have eight different slots games, each with a cutesy theme for instance blizzard snow and pirate-themed. Slotomania is good if you're playing via Facebook on a mobile or tablet device.
Their games have simple graphics and are quite basic, which is subpar when you compare it to dedicated Web casinos, but this is a bonus if you're not playing on a desktop as the simple graphics run more smoothly on a mobile device than games with more luxe graphics.
Double Down Casino
Double Down Casino has quite a decent library catalogue of slots games, and they also have a number of table game variants including Facebook blackjack if you want to break up your pokies play as well. Some of their most popular slots titles include; Fortune Double Diamond! Plus, Wolf Run Slots, Siberian Storm and Cleopatra Slots.
Although they have a lot more pokies than most providers on Facebook, they only have around 30 different kinds of slots which is nothing compared to quality Net casinos which usually have hundreds and hundreds of slots games. Plus, any Double Down Casino games can only be played via the Facebook, which can be inconvenient at times.
Where to play slots at dedicated casino sites
In almost every way online casinos that are dedicated to creating an authentic gambling experience are superior to the gaming providers that offer casino games via a social media site. The best Web casinos, such as the ones that we recommend in our casino table above, will be better than their Facebook counterparts, with highest security measures to protect your transactions and personal information, a huge quantity and variety of quality games.
More often than not, thee sites have a range of different payment methods and greater flexibility in betting options. Ultimately, both major online casinos and casino game developers take the time to invest in creating the highest quality games that use state-of-the-art technology, rather than cash in on a quick concept.
We've sourced the best online casinos that are great all round, and have an excellent selection of slots games:
Royal Vegas Casino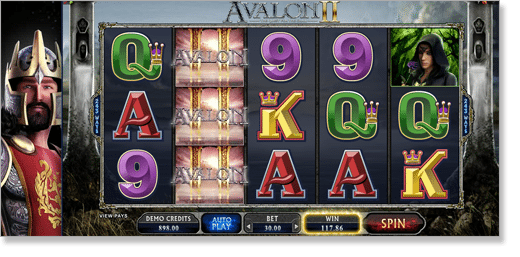 Royal Vegas Casino has hundreds of slots games. Their slots games fit into one of the following categories; fruit pokies, MegaSpin pokies, reel pokies and video pokies – all of which you can play using Flash (which means you can play the game instantly) or you can download their casino gaming software for free to play a higher quality version of the game. If you want to play pokies for free before playing with real money the following pokies games can be demo played for free; Avalon slots, Agent Jane Blond, Thunderstruck II, Hitman, Loaded pokies and Isis slots.
Royal Vegas Casino is also a part of the International Slots League, so you can access their tournaments with your registered Royal Vegas Casino account. They have scheduled tournaments (you can check the times for these once you're logged onto your Royal Vegas account) or you can partake in their Sit' n' Go tournaments, which commence as soon as enough players have bought into play. Tournaments that are a part of the International Slots League have generous prize pools that will always be awarded at the end of a tournament.
Casino Mate
Casino Mate takes their slots seriously. They even have an interactive 'History of Pokies' infographic, which looks at the history of the game and shows how it has grown in popularity. They have hundreds of pokies games made up of; 3-reel pokies, 5-reel pokies, pub slots, progressive jackpot pokies and MegaSpin pokies. Some of their most popular slots titles include; Big Kahuna, Doggy Reel Bingo, Jester's Jackpot, Mega Moolah, Rapid Reels and so many more.
They also have multiple online pokies tournaments, usually there's eight running at a time. Each has a different prize pool value, a differing number of players who are awarded a prize, the tournaments last for different amounts of time (ranging from one day to a month) and different buy-in amounts. Their Monthly Monster Pokie Tournament has the most impressive prize pool valued at $25 000 split between the top 25 players.
G'Day Casino
G'Day Casino let's you play their games for fun or for real money, so you can try out a pokies game and see if you like it before investing money to play. They have 'Bonzer' slots which include titles such as; Jack and the Beanstalk, Zombie Rush and Beowulf. They also have video slots, which include great titles like; South Park slots, Scarface video slots, Mega Fortune, Aliens, Big Bang and Reely Poker. They also have multiple progressive jackpot pokies, with jackpots that reach into the millions.