Facebook casino games
Facebook casino games
Estimated reading time 5 minutes
Facebook casino games certainly have their advantages for gamblers wanting to play on the go, but using Facebook as a gaming platform does have its drawbacks when you compare it to the experience of using a dedicated virtual casino.
Having said that, Facebook casino games are growing in popularity because of their convenience, and there are more and more gaming providers emerging on Facebook. Here are some current Facebook casino games offered, and how they compare to more authentic, traditional online casino experiences.
Zynga Games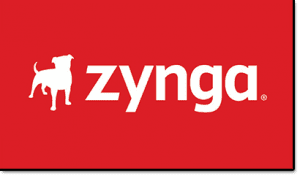 Zynga is one of the biggest casino games provider on social media sites. According to their statistics, around one billion people play at least one Zynga game. Zynga is the powerhouse behind massively popular games such as Farmville and Words with Friends. In terms of social media casino Facebook games that can be played for free or with real money, Zynga games is a big name.
Zynga's Casino Games
One of Zynga's largest casino game branches is Zynga Poker. It's one of the most used gambling applications: since its launch in 2007, Zynga Poker's player based has soared to a mind-blowing 38 million players. Zynga Poker revolves around the social media platform it was made for; you're set against other live players, playing against you in real time. You can choose a table to play at (you can see who else is already playing at any given table) or you can sign up to a tournament.
Some players prefer the social side of the game; for example, in Zynga Poker you can choose to sit at the same table as one of your Facebook friends if they're playing at the same time. Some people opt for Zynga Poker because they like the multiplayer aspect, in that you're competing against other real people.
Zynga's Weak Spots
Even though they draw in an incredulous number of players, Zynga has not escaped criticism for their gaming quality. Users have widely criticised their Zynga apps for flooding them with spam – in particular too many notifications nagging them to play or useless alerts about when their Facebook friends are playing. Since Facebook is now an integral part of so many people's lives, casino gameplay can become very invasive rather than an enjoyable and occasional leisurely activity. Also, as Zynga's games are designed for instant play, there is only the option to play them in Flash, which is lower in quality than the dedicated gaming software free to download from reputable online casinos such as Royal Vegas Casino and 7Sultans Casino.
Lucky Gem Casino

The Lucky Gem Casino application so far only has themed video slot games available, so if you're looking for table games like roulette or blackjack, or other casino specialties you'll need to look elsewhere. Lucky Gem Casino is powered by PopCap, the same creators behind popular video game franchises, Bejeweled and Plants vs Zombies.
Lucky Gem Games
As should be expected, Lucky Gem Casino has a Bejeweled themed video slots. This is one of PopCap's most successful. Other pokies highlights include Monopoly themed slots and Battleship slots. Lucky Gem Casino's appeal lies in the ability to chat with Facebook friends whilst playing, being able to announce the results of your spins to your friends or if you're a fan of other PopCap video games and like the similar style.
Lucky Gem's Weak Points
The games on offer at Lucky Gem Casino are quite limited. They only have luck-based pokies games -other casino games that involve an element of skill aren't offered. A quality Web casino will offer all sorts of online casino games in the one place, so if you're looking for a variety of casino games Lucky Gems Casino is inconvenient in that you'll have to source your casino games from more than one application.
Slotomania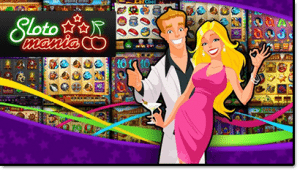 There are millions of players who use the Facebook Slotomania app, and 95% of them are casual Facebook users. There are a substantial number of people choosing to play Slotomania with Facebook credits (Facebook credits can be bought with real money) rather than play with money on a dedicated online casino.
Slotomania's Games
As the brand name suggests, Slotomania is packed full of social media slot games. When you open the application you are presented with eight different slots themes options – for example, pirate themed, ice themed, and more. However new players are usually only allowed to play a single slots game until they purchase Facebook credits to unlock more games.
Slotomania's Weak Points
Although Slotomania runs smoothly on a number of different devices, the graphics of its games are quite simple. Higher quality games are found on dedicated online casinos which invest more in gaming software developers, plus the downloadable software at Web casinos allows for better games. Slotomania is limited in variety, and only have slots games. Plus there isn't a great deal of variability between their pokies games.
Double Down Casino

Double Down is another main player in the Facebook casino scene. They have millions of players and have more games than many other Facebook casino apps. Their specialty is their multiplayer card games, and they offer a number of poker and blackjack variants.
Double Down's Games
You can try all Double Down games from your Facebook account for free, which is great if you prefer getting a feel for the games before having to pay with Facebook credits. Double Down offers progressive jackpot online bingo that's available in differently themed rooms, multiplayer poker available in Texas Hold'em, Pot-Limit Omaha and Five Card Draw and video slots such as Tasty Treats Slots and Cleopatra Slots.
Double Down Casino's Weak Points
Double Down has over 30 slots, poker bingo and slots tournaments, which is decent – but compare that to Web casinos that have hundreds and hundreds of casino games. Double Down casino can only be played through Facebook.
Where Should I Play Casino Games on the Web?
Ultimately, the choice is yours as to what kind of online casino experience you wish to have. Some players are happy with the casual and social media-centric experiences that Facebook casinos like the ones listed above offer, but if you're seeking the most authentic, interactive, safest and, most importantly, fun casino games, there's no going past dedicated online casinos like those recommended on our site. For more information about playing online casino games and the best venues to play at, visit our homepage at TopOnlineCasinoSites.com.
Raging Bull Casino gets our top vote as the best casino site for players from United States. Sign up today to get access to some great new player welcome bonuses and start playing for the chance to win real money.