Facebook roulette
Facebook roulette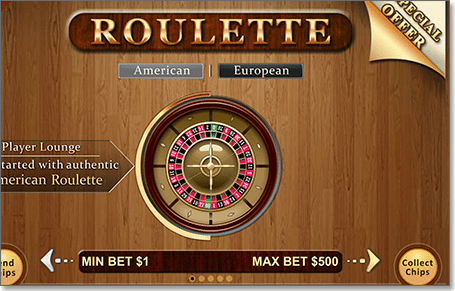 These days one of the few things Facebook seems good for is a rant about political correctness, however, you can play casino games via the social media platform and it is surprisingly popular.
While roulette is best played at trustworthy online casinos, it is available on Facebook along with pokies and blackjack and can counteract the burning desire to delete all your friends and throw your laptop into the river when you read their statuses. You can play either with real money or in free play, but you cannot withdraw any money. You can also alter your preferences and even share your results with your Facebook friends -which might get them to play and shut them up for a while.
Why play online roulette on Facebook?
Besides the aforementioned distracting of self-righteous friends, playing roulette on Facebook is a great way to annoy them by inviting them all to the games you are playing, while earning chips from it. However, keep in mind these chips cannot be exchanged for cash. Also, you don't have to sign up to play roulette if you already have a Facebook account so this can save you some time.
How to play Facebook roulette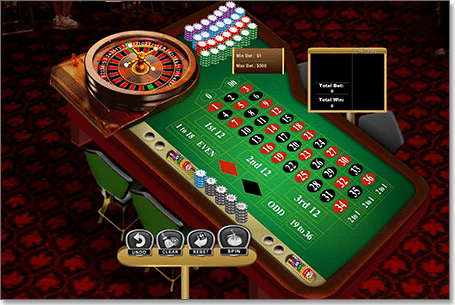 Sign into your account and head to the games lobby via the games link on the left-hand side under the apps category. Put 'roulette' in the search box on the top right-hand corner of the games lobby and a drop-down menu will appear. Once you have picked your preferred title, you will be taken to the games interface via the social media's platform. Most games have an option to buy chips with real money, but as mentioned you cannot cash these back in once you've finished. This still may appeal to those learning the game. There are free options available. Keep an eye out for any special bonuses which may appear throughout the games, too.
The best Facebook roulette games
While we still prefer playing at an Internet gaming venue, there are some good Facebook roulette games to keep players entertained.
Roulette Casino Style
Although the elevator music can be annoying, this version allows you to understand the difference between American and European roulette. With 38 pockets in American roulette your odds are higher and therefore you have a better chance of winning in European roulette, which has 37 pockets. This game allows you to invite friends in exchange for chips, which is a great alternative to purchasing them. You can also send chips to friends if they're low. When you choose either American or European roulette you will be instantly taken to a full-screen interface which can be minimised back into the Facebook screen by clicking on the icon with four small arrows pointing inwards. With a minimum bet of $1 and max of $500 it mimics many roulette online casino games. Additionally, if you don't want to buy chips for only gameplay in return, click on 'claim bonus' on the top menu panel and you will be awarded with 100 free chips. This bonus is available every hour so if you run out.
Roulette
This game allows up to eight people at a time to play the free roulette game, and even includes a chat function. This game adds a social atmosphere with players all around the world logging in and accessing the multiple tables. You get 25 seconds to make your bets. There is also audio of a man indicating when to make the bets, when time is up, and the results. The sound of the ball rolling is also quite authentic but because we aren't playing for real money it can be quite a novelty. There are a number of 'rooms' available and you can view how many people are in them by clicking on 'see tables' on the home lobby of the game.
Play Facebook roulette on smartphone or tablet
Some games can be accessed only via your smartphone or tablet which means you can still play roulette via Facebook, but a separate download is required to seamlessly access it on Apple and Android devices. Using your smartphone or tablet, log into Facebook and click the icon with three horizontal lines that says 'more'. Here you will be able to tap on the games link underneath the apps category, similar to the desktop version. Once you have found your preferred roulette title you will be taken to your app store where you can download the app to your home screen.
Live Roulette
If you are looking to make new friends when playing online Roulette this app found via the Facebook app centre might be for you. Once you have installed it open it up and click on 'Roulette' and you will enter a roulette table with other players also betting pretend chips. There's a chat function so you can potentially score some new friends. You can even take your new-found friends to the virtual cocktail bar for a drink; just request it in the chat. There is also an option to explore tables with different minimum and maximums.
Roulettist
This mobile app offers an array of gameplay options including multi-play, single-play, as well as European, American and French roulette. You can 'buy in' to a game and choose from a minimum of $50 to a maximum of $30,000 so you can find out what it feels like to be a high roller, even if it's only pretend. The games are straightforward. While players aren't playing for real money, this app allows them to learn the variants and when they are ready to play with real money they can head on over to their preferred online casino, confidently.
Where to play roulette online
While Facebook games can be fun, and sometimes a much-needed distraction, you can't win real money. For a chance at winning real cash, head to our recommended online casinos as you will be given a more authentic experience. The following casinos offer state-of-the-art software providers which bring you a roulette gaming experience like no other. You can play for real money and experience multiple variations, including a live dealer roulette at most of these casinos. Each has a reputation which has earned them a spot on many experienced online gamblers' lists and all offer multiple titles of roulette.
Why play online instead of on Facebook?
Other than the obvious feature of playing for real money, it is better to play via a casino platform as that is what they were created to do – offer real casino games for players to enjoy. While Facebook will continue to advance and create add-ons to keep users interested, it wasn't created specifically for online casino players or their needs. The graphics aren't as good on Facebook, nor is the customer support. Additionally, the games at online casinos are evaluated by independent organisations such as eCOGRA to ensure all games are fair for players.