Estimated reading time 1 minutes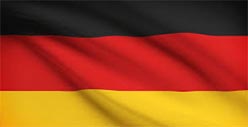 There is no doubt that the gambling industry in Germany is witnessing higher stakes and revenues. The problem however is that the population of ardent gambers continues to suffer decline.
This situation becomes more evident with the 2018 Yearbook just released by the German Center for Addiction (DHS), which monitors consumption rates for drugs, alcohol, sex and gambling among other addictive behaviours.
In the recently released report, DHS made it known that gambling participation dropped from 87.1% in 2009 to 75.3% in 2017 among Germans. The Drug and Addiction Report 2017 published by DHS for the 2015 participation period revealed that the 37.3% prevalence rate for the entire 2017 is equal to statistics evidenced in the report.
Analysts say the decline in gambling participation rate among Germans may not be unconnected with the fact that there is no uniform online sports betting regulations among German states. Each state follows different routes in managing online sports betting in the country, while online gambling is not even allowed in a few places.
In the face of all these, the country is trying to track problem and pathological gamblers under through statistics, which would enable the government to profile and help them overcome problems associated with their addiction.
The DHS noted that about 326,000 Germans are problem gamblers, constituting 0.56% of the gambling population.
The gambling monitoring agency also finds pathological gamblers make 0.31% of the gambling population. Both statistics are very much lower than what obtains for problem or pathological gamblers in other countries like the USA.
The good news however is that both problem and pathological gamblers are now, more than ever, seeking professional help in Germany.
About 8% of the persons who contacted addiction treatment centers in 2017 were gamblers; compared to 7.8% in 2015.
Breaking this further down, 72.3% gamblers seeking professional help over their gambling addiction were slots players.