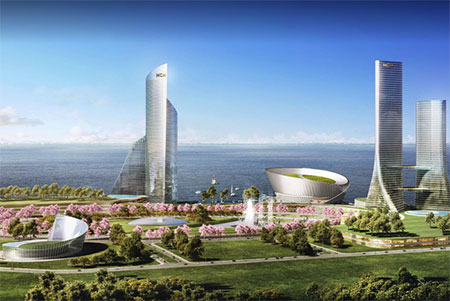 Only three runners remain in the race for the rights to develop an integrated resort in Osaka, Japan.
Local media sources are reporting that Galaxy Entertainment, Genting Singapore and MGM Resorts have all submitted proposals for a casino, hotel and entertainment complex in the nation's second-largest metropolitan area.
Known for its food, shopping and nightlife, Osaka has long been touted as the top candidate for one of the three IR licences that became available when Japan legalised casino gambling in 2016.
SEE ALSO: ONLINE CASINOS IN JAPAN
There is also strong local support for the project, especially in the political arena.
It is expected the casino development will be situated on Yumeshima – an artificial island in the mouth of the Yodo River where the World Expo will take place in 2025.
A number of prominent firms have abandoned their pursuit of an Osaka casino in recent months, with many turning their attention to alternative destinations.
Las Vegas Sands and Melco Resorts have both set their sights on a Yokohama casino, while Caesars Entertainment has scrapped its Japan plans after merging with Eldorado Resorts.
Other cities in the running for a Japanese casino licence include Nagasaki, Tokyo and Wakayama.
MORE GAMBLING NEWS