Estimated reading time 2 minutes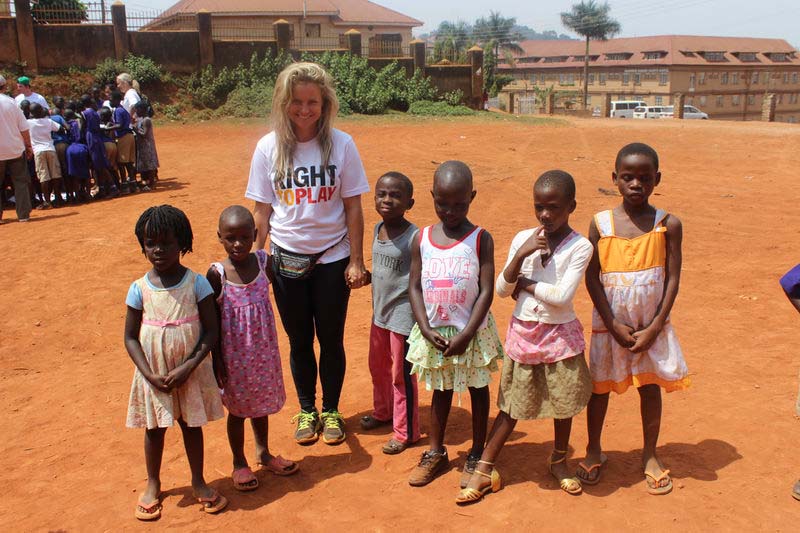 A $50,000 donation from Pokerstars will make life easier for children impacted by conflict, disease and poverty around the world.
Right to Play is a popular and growing kids charity that has a hands-on impact with over two million children every week, a perfect fit for one of the world's biggest gambling companies.
PokerStars $50,000 contribution is expected to help Right to Play educate over 1660 children over the next year
"Education is a fundamental right but sadly not all children have the opportunity to learn and grow, and reach their potential in life," said Nikki Skipper, National Director of Right to Play UK.
"Thanks to PokerStars and other partners we are able to provide some of the most vulnerable children in the world with a quality education through our sport and play based programmes. Our heartfelt thanks to everyone who supported the tournament."
Skipper equally commended PokerStars players and ambassadors for creating a community that is both generous and caring.
PokerStars made this possible by vowing to donate $10 on behalf of each of the first 5,000 poker players to register for its tournament.
Over 400,000 distinctive poker players from around the world use the PokerStars free play or real money money website every day.
Sue Hammett, Head of Corporate Giving at PokerStars, is full of thanks for all the poker players that donated to the Right to Play effort. According to her, the event was the first ever online multi-table play money tournament to be had on PokerStars, and became the largest play money tournament for its kind everywhere.
"We would like to thank everyone; who came together to participate and show their support on the day," Hammett said.
"We're thrilled that so many people from more than 100 regions around the world came together to raise money for our global charity partner Right to Play."
The tournament entry was $1 million worth of play chips, and it easily surpassed the five billion prize pool guarantee, eventually reaching 7.3 billion play money chips. Some of the pro poker players who joined for the event included American player "Alange", Fatima Moreira de Melo, and former WSOP champ Chris Moneymaker.
Online poker is played by millions of people daily with Pokerstars being the biggest provider in the world. Find out more about online poker in your country.