Estimated reading time 3 minutes
Over 40 church, council, union and community groups in Tasmania are calling for a ban on pokies where they are most commonly found.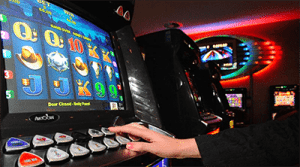 While South Australian Senator Nick Xenophon battles to find out why pokies aren't being limited to a maximum of $1 per spin, several groups and individuals in Tasmania are lobbying for the eradication of poker machines in pubs and clubs.
Following the establishment of a Joint Select Committee by the Parliament of Tasmania, the public were asked to have their say on the pokies. This has resulted in 147 published submissions from groups and individuals ahead of public hearing next year with 42 groups and individuals advising the removal of poker machines in the venues.
Women's Health Tasmania is among the groups for the ban with the organisation suggesting pubs and clubs should be a place for family and friends to socialise, not gamble their 'financial resources."
"Perhaps the removal of poker machines from venues will see a revival of a local live music scene," its submission read.
Another strong advocate for the removal is the Community Voice for Poker Reform and its submission calls for poker machines not only to be totally removed from pubs and clubs, but also limiting the maximum bet to $1 on machines in casinos – mirroring Senator Nick Xenophon's aim for all pokies in Australia.
The Australian Christian Lobby also agree on the maximum bet imposition.
The Rein in the Pokies group said it would be happy for pokies to remain if they were 'con-free'. Its submission defines this as pokies which do not cause the reported 15 per cent of players to become addicted.
Other submissions for the pokies removal include the Salvation Army, Anglicare Australia, Tasmanian Greens, Mission Australia, Community Legal Centres and several individuals from the community. Hobart, Kingston, Glenorchy, and Brighton councils are also backing the removal.
While the Tasmanian Hospitality Association are against the complete ban, its submission focused on the benefits of removing the 'middle player', which is Federal Hotels. Its submission referred heavily to Victoria's reduction in problem gamblers following the removal of the middle man.
"The Victorian market is of interest as it transitioned from an operator-owned model in 2012," it said.
"The percentage of problem gamblers who player gaming machines fell dramatically, from 91% of problem gamblers to 66.6%."
In its submission, the Federal Group address these issues raised by the Tasmanian Hospitality Association.
"The current single operator model has worked effectively for the last 20 years, although Federal Group recognises that there would be an option to move to the direct venue licensing model in place in other states and territories," it said.
"The Committee should note that with market based mechanisms employed to assign licences, both options would be complicated and include increased levels of risk."
While Tasmania it is reported around 3200 problem gamblers made up for 40 per cent of pokie revenue – about $70 million in losses a year – The Federal Group said Tasmania was the best state in the nation when it came to adopting appropriate harm minimisation strategies.
"The harm minimisation and player protection measures affecting EGMs (and other forms of gambling) in Tasmania are comprehensive," it said.
"Any comparison with the measures in other Australian jurisdictions will lead to the conclusion that Tasmania has adopted the most stringent harm minimisation approach in the nation."
The Tasmanian Tourism Industry Council also said the State Government should leave pokies alone or they would potential disrupt the sustainability of these venues. It also requested a license extension for the two land-based casinos in Tasmania.
Public hearings will take place in February 2017 to provide evidence to the Joint Select Committee – Future Gaming Markets.
Online pokies for Tasmanian players
Responsible Australians can ditch all the drama of playing outdated electronic gaming machines at your local and play thousands of high-quality three reel, five reel, 3D and progressive jackpot pokies online at several top-rated sites, such as Raging Bull Casino.
Sign up for an account through TopOnlineCasinoSites and you can claim a new player welcome bonus to get additional cash and free spins. These sites practice fair and responsible gaming practices, with personal betting limits implemented on a user level for anyone who wishes to keep to a certain bankroll for a certain time-frame.