Punters club for casino games
Punters club for casino games
Estimated reading time 4 minutes
We've all heard of a punters club, but why limit it to just sporting and racing events? Online casino games offer some of the best entertainment – especially titles with interactive features – and a casino punters club provides a great way to bring your mates together to make gambling online a more social experience.

Best real money online casino websites
What is a punters club?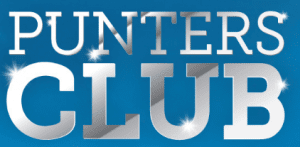 For those who don't know what a punters club is, it is a social group created online – or off – where members place an equal amount of money and this total is wagered each week. Winnings are set aside or can be used for future bets – though many use the funds won to plan a trip away or organise a party depending on how much they have won.
Many punters clubs are started online via a bookmaker site, for example SportsBet has a site featuring an account you can open to start a punters club. There's also multiple sites which allow you to create an account, invite friends, and use anywhere. Both options either require each member to have an account, or just one member to have an account who deals with the admin.
Punters clubs can also be created manually – you can set up your own bank account and have your friends transfer here. This may be the best option for a casino punters club, which we detail why below.
How to create your own casino punters club

First things first you need to organise who is going to be in your casino punters club. You can do this by creating an event through Facebook or perhaps getting your friends in on it on a night out. You should all come up with a name and agree on how much you want to bet per week.
Then allocate someone who will be the Club Manager to create the club and set the rules. This includes how much everyone will contribute and how regularly. They will also need to detail what casino games can be wagered on and how much.
The Club Manager can either create an account via a site specifically for punters clubs where punters will transfer their funds online to the site's club, or set up a bank account and have each member transfer to the account.
The latter will allow for easier monitoring and punters can make bank transfers to the online casinos – or use a card if issued – to place the wagers. Some punters club sites may only work at specific bookmaker sites so this may be the only way to create your own club.
It unfortunately may mean more admin for the Club Manager, but there's another option if this doesn't suit your members or Manager.
Specific Internet casino wagering club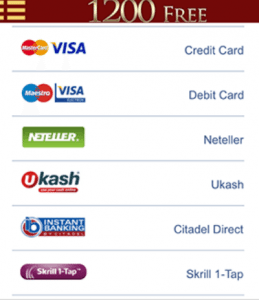 If all members of the group can all agree on a specific casino – we recommend picking from the secure online casinos in the table above – then you can open an online casino account which each member will have access to. Give the login details to every member, but be sure to all keep these details safe, and then each add your preferred banking method and make the agreed deposit amount.
There's a huge range of safe payment methods, including Visa and MasterCard, Neteller, Skrill and more, so every player will be able to deposit the agreed amount with ease. Once the money is in the casino account the person whose turn it is to wager will be able to place a bet on the games with winnings stored.
If opting for the method above, punters can deposit their funds to the bank account and then the Club Manager can transfer this to the online casino for the person to make their wagers. Then the Club Manager or punter of the week can withdraw the winnings back to the account.
The Manager can either have a separate account for winnings by withdrawing into a bank account, or the funds can remain in the casino account for future use.
The wagers can be monitored via the online casinos transaction history and any winnings can be raised for the club's end of the year party or trip away.
While punter club sites are handy when it comes to admin and dealing with whose turn it is, there's more interaction when doing it yourself and you can all talk about what you wagered on and what you won on.
We detail our favourite games to wager on in our casino punters club below.
Top casino games to wager on with your punters club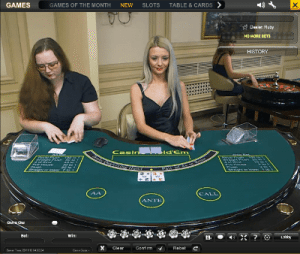 When it comes to the wagering part of the punters club, it might seem somewhat confusing. With sports and racing there's just one wager to be made and you can either win or lose.
When it comes to online gaming for punters clubs, you can either decide on wagering on only even money casino bets, for example $100 ($10 each from 10 members) on red in roulette, which means you'll have to stick to predominantly roulette wagering; or you can wager on whatever you like with a limit on how much you can bet and exclude the winnings.
Sticking to the first option will keep the concept of the casino punters club to every other punters club, but all players will have to enjoy roulette and all players have to stick to outside bets – these are the only even money bets. However, this isn't that disadvantageous as there's a huge range of roulette variants including a wide portfolio of live dealer roulette online.
If you prefer to opt for the second option it's best to have a set bet amount and any winnings are not included in rebetting. Once the player has wagered the amount the player ends their turn of the casino punters club. This option works best with low house edge games such as Microgaming's Classic Blackjack which offers 0.13% when playing the perfect basic strategy. This could see you winning more money than your fellow sports punters club too.
Try out the casino punters club at Raging Bull Casino, our top rated casino site for players from United States, and receive hundreds in free cash in matched deposit bonuses.