Estimated reading time 2 minutes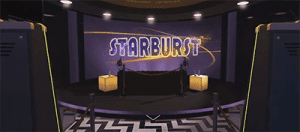 Slots Million online casino is ahead of the pack with their dedicated VR casino section, as a new report reveals virtual reality gaming wagers are expected to grow 800 percent by 2021.
In the report released by Juniper Research on Monday, VR gambling wagers are set to grow from almost $59 million this year to over $519 million by 2021.
While it was stated the VR market will grow in terms of devices and accessories from $5 billion to over $50 billion in the next five years, the report also found the the online gaming market will take the lead in the VR industry.
"The growth in casino VR follows the trend for the casino sector as a whole to lead the mobile and online gambling marketplace in terms of wagers, with this sector accounting for over 40% of total gross gambling wagers by 2021," the report states.
This isn't that surprising considering Slots Million have already released the first VR online casino, and last week we reported GameCo' release of a VR Cube featuring the option to gamble on the world's biggest VR game.
Slots Million – the first virtual reality casino
Slots Million launched its immersive virtual reality online casino late last year and was the first to do so. The virtual realm was built using the most advanced multi-media technology, and can be experienced via the Oculus Rift VR headset.
If you don't own an Oculus Rift, you can experience the 3D version via your browser – Chrome, Firefox, and Safari are all compatible without the need of the goggles.
Of course, it isn't as good as the virtual reality option but you do get to see what is on offer, and what the future potential is for the iGaming industry.
Slots Million developed the VR casino with the virtual reality developers Lucky VR and as you can see through the 3D version, players are taken into an animated casino, with the floor eligible to be explored and the views of the sky and city available to be taken in.
The best part is you can play a range of the games available at Slots Million, including NetEnt pokies which have been designed to suit the VR world. You can also access the pokies via a huge screen where 3D graphics jump out at you while you play. There's even the chance to chat to other players in multi-player mode to provide the social ambience online gaming lacks.
Where can I play virtual reality pokies online?
If you want to get gaming while you wait for VR to expand, head to Slots Million and play their pokies from the 1300+ catalogue or put on your goggles and enter the virtual casino.
While not yet fully VR enabled like Slots Million, players from United States can also sign up at Raging Bull Casino, which has VR-related online gaming plans of its own in the near future.