Estimated reading time 3 minutes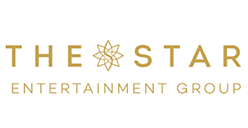 STAR Entertainment Group released figures last week which detailed Star Casino Sydney's 15 per cent rise in annual net profit.
The positive result is on the back of Asian visitors' expenditure hitting an all-time high, which totalled $194.4 million for the year ending June 30.
Turnover from the "International VIP" unit, which involves selling tourist packages to high rollers in China and elsewhere in Asia, grew 7 per cent to a record $49.5 billion.
Despite the positive net profit the company fell well short of analyst expectations of about $238 million.
The company may have not hit their projected totals, but that has not stopped them splurging the cash on facility upgrades.
Star has committed to a renovation of the casino which is believed to be costing the company $25 million.
The company's capital expenditure in 2016/17 is expected to be between $375 million and $425 million.
Chief executive Matt Bekier said refurbishments to the casino had a slight impact on the profit margin the company was able to post.
"The big impact of disruption is that we can't put high-value guests into those rooms because there is jackhammering, problems with access and so on," he said.
The company attributed the increase in high roller spending to "a combination of improved marketing, loyalty program, sales activity, product offering and stronger macro-economic conditions".
While Star's profit missed analyst expectations, the company said its "normalised" profit, which includes a calculation to standardise its win rate from year to year, jumped 23 per cent to $241.3 million.
Mr Bekier said the company will aim to make their dedication to the high roller market a pillar for their future success.
"The junket (VIP) business will remain the backbone of the business but going forward we will be looking to diversify revenue streams," Mr Bekier said.
Mr Bekier said Chinese holidays would typically see "whales" visiting the Sydney Casino to gamble, but now, "instead of there being three players at $35 million each, we would see 100 players at $1 million each."
The company has further plans to capitalise on the ever expanding Asian high roller market.
Star chairman John O'Neill said the company and its Hong Kong partners are in discussions to put together a $2 billion package which will add 3000 hotel rooms and apartments in the Sydney area.
"We are well advanced with our partners to secure additional joint venture investment opportunities to expand and improve the value proposition of our properties in Sydney and the Gold Coast," he said.
The company is also said to be in the 'final stages of agreeing to a deal with Chinese Travel service', a government-run tourism and travel agency which would ensure even more wealthy Asian gamblers enter Star's casinos.
Star's focus shifts to Brisbane as Crown attempts to infiltrate Sydney
CROWN Casino's plans to expand their company reach to the New South Wales capital has done little to deter Star's plans to build a new facility in the Queensland capital of Brisbane.
James Packer's Crown is set to spend close to $2 billion on a new casino on the edge of the Darling Harbour, but the new facility will not be in operation until 2021.
Star Entertainment Group is confident their stranglehold on the Sydney market will continue as they look to the country's third largest capital city for their next project.
The company believes building a new casino in Brisbane – which is geographically closer to the lucrative Asian markets – will help them capitalise on the burgeoning influx of foreign gamblers.
Construction is set to begin in 2017 after the government's new executive building at One William Street is completed, allowing necessary demolition of several existing buildings to begin.
The state has projected that the new casino will bring in well over one million additional tourists each year.
The new Brisbane Facility is expected to cost close to $3 billion and will feature a 1,100-room premium hotel, residential apartments and a casino, among other facilities.
The project, which is still subject to planning approvals, will be named 'The Star'.
Construction on the new casino is predicted to be completed by 2022.
Online casinos while you wait
Sydney residents and casino visitors the world over can look forward to another world-class casino development, but 2022 is a pretty long way away. In the meantime, there are dozens of top-rated online casinos offering high-stakes and premium gaming experiences for players from United States. Visit Raging Bull Casino, our current #1 real money casino site, offering hundreds of the best games on desktop and mobile, including baccarat, blackjack, craps, live dealer poker, slots, and more.